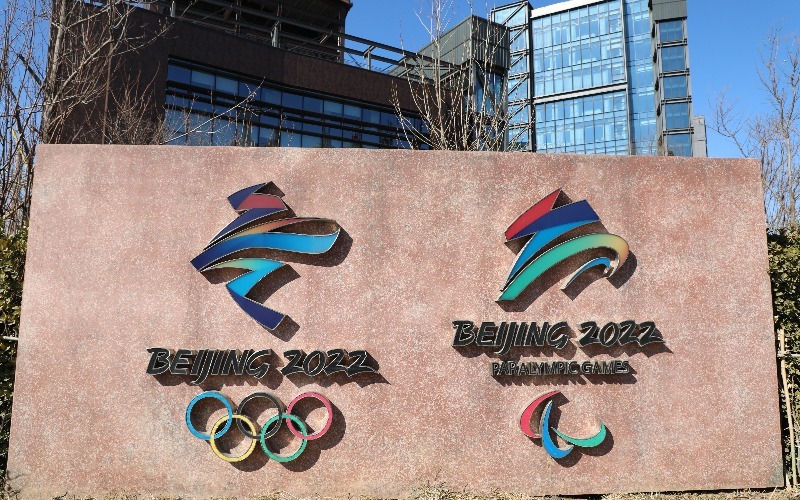 Interesting Answers about the 2022 Winter Olympics
The world-attention-grabbing 2022 Winter Olympics are around the corner. We trust you may have a lot of questions about where and when is the next Winter Olympics, will Winter Olympics be held in 2022, how to get tickets for the Games, etc.  
Below, we have answered the main frequently asked questions concerning the Games to assist you in planning in the runup to the Winter Games. You are welcome to contact our Winter Olympics experts for more questions.

The 2022 Winter Olympics are around the Corner
Where will the 2022 Winter Olympics be?
On July 31, 2015, beating out Almaty of Kazakhstan in a tight contest, Beijing was chosen by the International Olympic Committee (IOC) to host the 2022 Winter Olympics.
Beijing, the first city ever to host both the Summer Olympics and Winter Olympics, will cooperate with its neighboring city, Zhangjiakou to stage the Winter Games. Over 25 venues will host the Games, spread over three competition zones or clusters in central Beijing, Yanqing District of Beijing, and Zhangjiakou in Hubei Province.

Beijing 2022 Winter Olympics Location
Will the Winter Olympics be held in 2022?
The 2022 Winter Olympics are still set to take place on time, despite difficulties caused by the COVID-19 pandemic.
Effective measures were taken after the outbreak of the COVID-19 pandemic in China, which became one of the first countries to restore its economy. It aims to provide COVID-safe and high-quality conditions for hosting the 2022 Winter Olympics.
China is also working closely with the IOC on vaccinations to ensure the safety of the athletes during the Games.

Will foreigners be allowed to attend the Winter Olympics?
The Beijing Organizing Committee for the 2022 Olympic Games has not yet officially announced whether it will allow foreign audiences to attend the Games. It depends on the global vaccination situation when the time of the Games is getting close.
China might open its borders when its population is 80% vaccinated, which is planned to be by the end of 2021. China is considering issuing tourist visas from January 2022 to international visitors vaccinated with a WHO-approved vaccine, and exempting them from quarantine for 14 days on arrival.

Ice Cube for Curling
How can I get tickets for the 2022 Winter Olympics?
Tickets for the Beijing 2022 Winter Olympics have not yet been made available [June 2021].
But according to the bidding report, tickets for the ceremonies and events competitions will cost from 50 to 4,882 CNY (approximately 8–787 USD) per ticket. Ceremony tickets cost the most, from 732 to 4,882 CNY (about 118 to 787 USD), popular events around 149 to 1,464 CNY (about 24–236 USD), and other events around 50 to 490 CNY (about 8 to 79 USD).
There are two ways to buy tickets: on arrival or online. For less popular events, you may consider buying tickets on arrival at the venue. For popular events, like medal events or opening/closing ceremonies, it is better to buy tickets online in advance through the official 2022 Winter Olympics website or through a travel agency, like China Highlights.
We offer not only events tickets booking but also a full range of travel services. Contact our Winter Olympics expert and we can customize your stay with both Games seats and sightseeing.
Recommended Winter Olympics Tours:
How many new events will be added to the Beijing 2022 Winter Games?
A total of 109 events in 15 disciplines of 7 sports will be staged during the 2022 Winter Games. Among them, 7 new events have been added to the Games, aiming to provide a more gender-balanced Winter Olympics.
Discipline
Newly Added Event
Bobsleigh
Women's Monobob
Short Track Speed Skating
Team Relay
Ski Jumping
Mixed Team
Freestyle Skiing
Men's Big Air
Women's Big Air
Aerials Mixed Team
Snowboard
Snowboard Cross Mixed Team

Olympic Green in Beijing
Where will the next Olympics be held?
The gap between each Summer and Winter Olympics in two years, and the Summer Olympics and Winter Olympics are both held every four years.
The next five Olympics have been confirmed as:
Tokyo for the 2020 Summer Olympics: Jul. 21 – Aug. 8, 2021 (postponed for a year)
Beijing for the 2022 Winter Olympics: Feb. 4–20, 2022
Paris for the 2024 Summer Olympics: Jul. 26 – Aug. 11, 2024
Milan–Cortina for the 2026 Winter Olympics: Feb. 6–22, 2026
Los Angeles for the 2028 Summer Olympics: Jul. 21 – Aug. 6, 2028

Enjoy the Beijing 2022 Winter Olympics with China Highlights
The dates of the 2022 Winter Games happen to coincide with Chinese New Year, a great time to encounter traditional celebrations in China. If you are planning a trip to China for the Beijing 2022 Winter Olympics, we at China Highlights can customize a unique China tour to include both sports experiences and the essence of Beijing plus other parts of China, according to your interests.
Here are some tours which are fully customizable: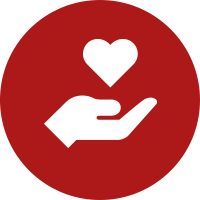 Your Wellbeing is Our Priority.
1-to-1 travel expert
Vaccinated guides
Private Rides
Your Trip is Perfectly Planned.
No crowds
Exclusive Exciting Experiences
Your Booking is Risk-Free.
No cancellation fee
Free changes