Desheng Yan
Brief Introduction
Desheng Yan is also known as Chou Yan (thick rocks) because of the dense rocks in the mountain. And Yiwu was once named Chouzhou in Tang Dynasty (621), after the mountain Chou Yan. It has been a good place to have a bird's eye view of Yiwu scene through the ages.
The mountain has a height of 381.7 meters above the sea level. Compared with those famous mountains, it is really pale into insignificance. However, when climbing along the winding stone steps, travelers are able to sense its steepness.
There are numerous strange rocks and caves in Desheng Yan. Behind the temple, the scene of a large stone turtle prostrating on a cliff, created by nature's uncanny workmanship is really stunning. There are other famous attractions such as beads, such as Hongyan caves, Guanshan Mountain and so on.
The temple on Desheng Yan was formerly known as Heling Hang Temple, which was built in the early Yuan Dynasty, in memory of Hu Zhe, the associate minister of the Department of Miltary in Song Dynasty. According to legends, since Yuan Dynasty the temple has became a poetic place for many a knight of pen.
Location: It is located in the north of Yiwu City, about 13 kilometers from the urban area.
Specialties: It has been a good place to have a bird's eye view of Yiwu scene through the ages. The famous Heling Hang Temple on the Desheng Yan has long been the first choice to climb during Chong Yang Festival.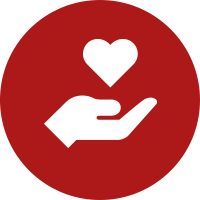 Your Wellbeing is Our Priority.
1-to-1 travel expert
Vaccinated guides
Private Rides
Your Trip is Perfectly Planned.
No crowds
Exclusive Exciting Experiences
Your Booking is Risk-Free.
No cancellation fee
Free changes