Victoria Anna Cruise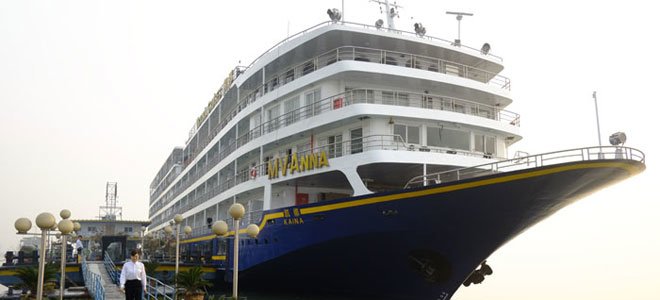 Select your cruise dates
2

Book

3

Expert reply

4

Your cruise is ready!
Select your cruise dates
(price per person, twin sharing basis)
Cruise
Map & Itinerary

Cruise
Introduction

First Navigation
Latest Renew
Length
2006
2010

106

m
Width
Passengers


16.6m
135
The Victoria Anna is the largest and most luxurious ship among the Yangtze River cruise ships, and the most popular of the Victoria cruises. Each cabin is equipped with a private balcony.
Features
The Victoria Anna has adopted Western management, and is equipped with bilingual foreign cruise delegates to ensure a smooth and pleasant journey for passengers. All Victoria Anna cruises feature professional, multilingual, Western cruise directors and well-trained local staff.
Facilities include two restaurants (a single-seating main dining room and an á la carte restaurant on the top deck), two elevators, a three-story atrium lobby, two lounges, three bars, a gym, a lecture room, a library, a beauty salon, a massage room, and a gift shop.
The Victoria Anna boasts the greatest number of suites of all of the Yangtze River cruise ships. Each cabin is equipped with a private balcony and a bathtub, and HBO and BBC. A standard cabin is 21 square meters. Facilities in the cabin include satellite TV, a mini bar, a safe, shower and bathtub, a socket adapter, toiletries, and a hairdryer. Rooms are not internet equipped and the ship has internet cafes which can be used for a fee(RMB 150/per person for whole cruise).
Note: The shore excursion to Fengdu Ghost City has changed to the Relocation Village. If you still want to visit Fengdu Ghost City, we can arrange it for you.
Cabins
Info
Superior Cabin

Number of cabin: 91
Area: 21㎡
Bed size: 2.0m*1.0
Executive Suite

Number of cabin: 40
Area: 29.7㎡
Bed size: 2.0m*1.0
Deluxe Suite

Number of cabin: 2
Area: 34.7㎡
Bed size: 2.0m*1.8
Shangri-La Suite

Number of cabin: 2
Area: 58.8㎡
Bed size: 2.0m*1.8
Deckplans
Info
Pinnacle Deck

Observation Deck

Promenade Deck

Bridge Deck

Main Deck

Bottom Deck
Bar

Presidential Suite

Taiji Class