Victoria Anna Cruise
Select your cruise dates
2

Book

3

Expert reply

4

Your cruise is ready!
Select your cruise dates
(price per person, twin sharing basis)
China Highlights offers instant Yangtze cruise online bookings! Pay now to avoid price rises, get FREE UPGRADE for better views, and enjoy our VIP service. Deck Upgrade: The prices are based on the standard cabin. Customers need to pay an additional fee (RMB 200 to RMB 600) based on the floor of the ship.
Note:
1.Child Price Reductions (Based on Full Prices): babies (0–2) occupying a bed 90% off; children (2–12) NOT occupying a bed 25% off; extra bed 25% off
2.Pricing - Yangtze River cruise operators have different pricing structure based on nationality. Please contact us for the detailed pricesnot specified in our table above.
1. 3.Prices may vary according to your travel time and are higher than above price list during Chinese National Holiday (10.1.-10.7, 2015) and Chinese Spring Festival (2.7.-2.13, 2016). Contact us for the detail price.
4.Tipping - All passengers (not include Yangtze Gold Cruises) sailing between Chongqing and Yichang are required to pay $23/RMB150 per person as service charge. The service charge is payable at the time of boarding. Customer request a specific cabin need an additional fee (RMB150-RMB300) based on the floor of ship.
Cruise
Map & Itinerary

Cruise
Introduction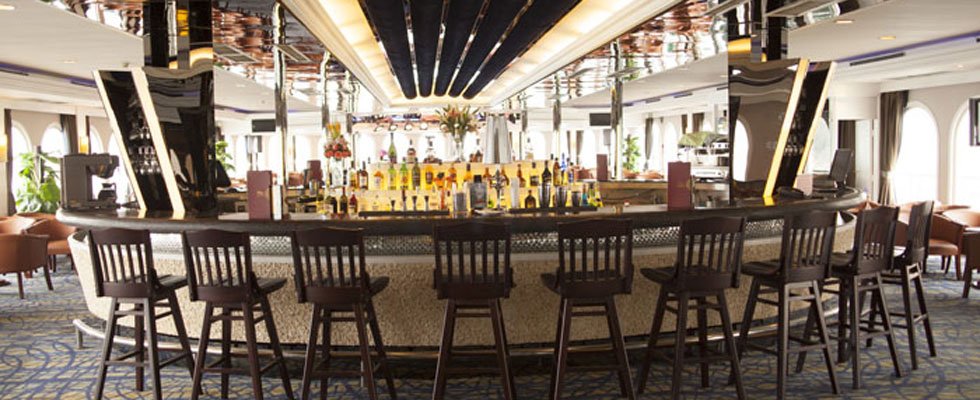 First Navigation: 2006
Latest Renew: 2010
Length: 106m
Width: 16.6m
Passengers: 135
Gross Tonnage: 6200T
The Victoria Anna is the largest and most luxurious ship among the Yangtze River cruise ships, and the most popular of the Victoria cruises. Each cabin is equipped with a private balcony.
The Victoria Anna has adopted Western management, and is equipped with bilingual foreign cruise delegates to ensure a smooth and pleasant journey for passengers. All Victoria Anna cruises feature professional, multilingual, Western cruise directors and well-trained local staff.
The Victoria Anna boasts the greatest number of suites of all of the Yangtze River cruise ships. Each cabin is equipped with a private balcony and a bathtub, and HBO and BBC. A standard cabin is 21 square meters. Rooms are not internet equipped and the ship has internet cafes which can be used for a fee(RMB 150/per person for whole cruise).
Want a stress-free and time-saving way to get to the cruise Port from the airport? China Highlights can provide you with comfortable private transport straight to the Port. Contact us and we can also help you arrange your Yangtze cruise.
Transport Map: Chongqing Jiangbei Airport to Chaotianmen Port, Chongqing North Railway Station to Chaotianmen Port, Yichang New Century Port to Yichang Sanxia Airport
Cabins
Info
Superior Cabin

Number of cabin: 91
Area: 21㎡
Bed size: 2.0m*1.0
Floor: 2, 3, 4
Executive Suite

Number of cabin: 40
Area: 29.7㎡
Bed size: 2.0m*1.0
Floor: 5
Deluxe Suite
Number of cabin: 2
Area: 34.7㎡
Bed size: 2.0m*1.8
Floor: 4
Shangri-La Suite

Number of cabin: 2
Area: 58.8㎡
Bed size: 2.0m*1.8
Floor: 4
Deckplans
Info
6F: Pinnacle Deck
5F: Observation Deck
4F: Promenade Deck
3F: Bridge Deck
2F: Main Deck
1F: Bottom Deck
Facilities
Safety Deposit
Beauty Salon
Observation Deck
Gym
Health Clinic
Sauna
Children's Playground
Library
Bar/Cafe
Free Mineral Water
Massage
Business Center
Shops
Card Room
Live Entertainment
Conference Hall
Television
Jacuzzi
Games Room
Disco
Smoking Room
Chinese and Western Restaurant
Central Air Conditioning
Multifunction Hall
Karaoke
Wheelchair
Life Jackets
Service
Laundry Service
Internet
Photography
Shore Excursions Tour Guide
Learning Mahjong
Shopping
Welcome Performance
Spa
Medical Care
Karaoke
Beauty Salon
Itinerary 
Broadcast of Itinerary
Carrying Luggage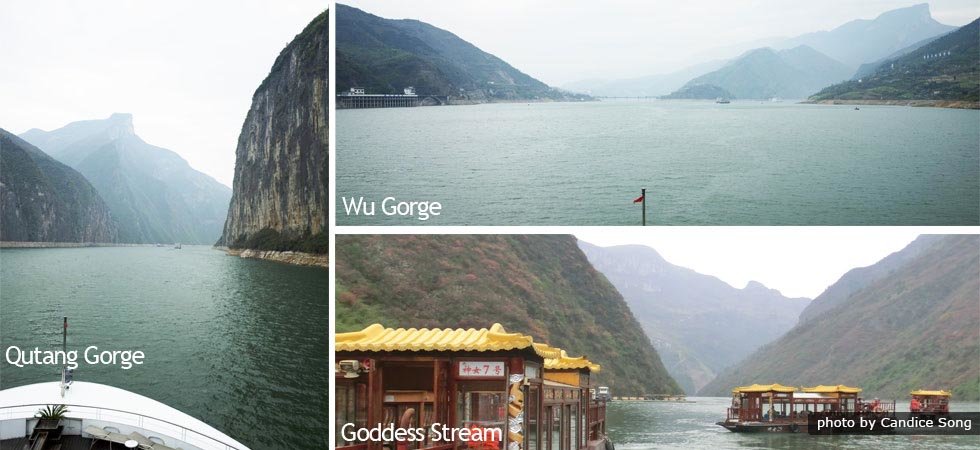 ​Fengdu Ghost City and White Emperpor City are the optional shore excursions.