China Tours
China Highlights are China Specialists and all about 'Discovery Your Way!' Offering custom-designed, flexible and unique China tours with your own private car, driver and guide, you'll not only tour China, but experience it in an individual way.
1st Time China Tours
First Time Tour Routes
China is unbelievably large! You would need months to do it justice. Travel blogs and resources like the Lonely Planet often advise to focus on one region, or if this is your second trip focus on a couple of provinces.
Gateway City: Think outside the box!
Don't assume you're restricted to the main hubs, our tours can start from any city. In fact, 90% of our tours are customized to our traveler's needs.
How Long to Visit?
We recommend at least 8 days, but a 14-day tour will allow you to step out of the classic routes to experience both a cruise on the Yangtze river and see the magical scenery of Guilin.
Recommended China Tours for a First-Timer
These recommended tours all feature on the 'Top 10 China Tours' list, and 80% of people who buy these top 3 are first time visitors. These China tours include the classic sights, but work in personal touches and experiences that make your first trip to China even more memorable. They are popular for good reasons.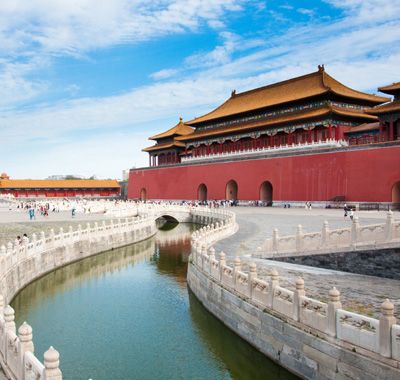 The Golden Triangle
8 Days Beijing - Xi'an - Shanghai
$799+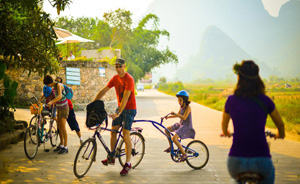 Classic Wonders
10 Days Beijing - Xi'an - Shanghai - Guilin/Yangshuo
$1,299+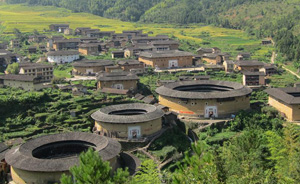 Hidden Treasure
11 Days Beijing - Xi'an - Guilin/Yangshuo - Xiamen - Shanghai
$1,689+
Planning Tip:Our travel advisors can adjust these best sellers, adding unique experiences, customized to your dates, gateway city and interests.
China Tours By Theme
China Highlights provides over 40 types of private China tours to suite various your interests and circumstances. Tours are also available to extend your trips to China's neighbor countries. Remember, we can easily customize an existing China tour to meet your needs.
Second Trip to China
Return to the 'Middle Kingdom'
Zhongguo (China) directly translates as middle kingdom, which seems appropriate considering its vastness and diversity. As you move beyond iconic China and venture beyond the classic routes and attractions, China reveals herself like a magical kingdom ready to be explored.
Inspiring Destinations
Stand on the lofty heights of the Tibetan plateau or relax aboard a luxury train winding along the ancient Silk Road, sip tea on a private balcony on a luxury Yangtze Cruise, enjoying the scenery, or take a road trip to Shangri-La, the rice terraces and minority culture of China's southwest.
If floating down the Li River on a bamboo raft is more your style, you'll get a chance to capture the dramatic Chinese karst mountain peaks as they cut through the mist like something out of a classic Chinese painting. The area also offers the Dragon's Backbone rice terraces and numerous fascinating minority areas.
Good to know
We want to show you the other side of China, the side large group tours and overseas operators don't. You'll not just 'tour' China, but touch it in a personal way with us your local China experts since 1959.
China Tour Focus
The challenge about a second China tour is deciding where to go. The famous travel guides often advise a second tour to focus on just one or two provinces. This is good advice but we recommend you first decide on the key sights and design your tour in that region. Here is an example:
E.g. The Panda Research Center as a main focus
"If the Panda protection project is on the top of your list you could focus on Chengdu, home to the pandas. As it's a central city you have three great options. 1) To go east on a Yangtze River cruise towards Shanghai, and visit the ancient water towns that surround it. 2) Go west and visit Tibet. Chengdu is also a popular and convent gateway to the Tibetan plateau. 3) Go south to Guilin for the rivers, mountains and terraces."
Don't let the planning stress you out, you're at an exciting stage, standing at a frontier with adventure just waiting to be mapped out. We're the local experts and here to help you.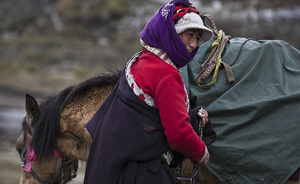 Yangtze & Tibet Memory
16 Days Beijing - Xi'an - Tibet - Yangtze Cruise - Shanghai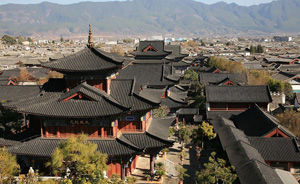 World Heritages Discovery
15 Days Shanghai - Kunming - Shangri-la - Lijiang - Chengdu - Xi'an - Beijing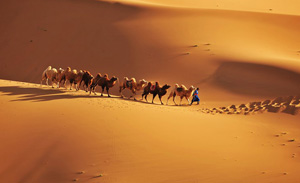 The Tracks of Marco Polo
12 Days Beijing - Luoyang - Xi'an - Tianshui - Jiayuguan - Dunhuang - Turpan - Urumqi
How Many Days Do You Need
The average second trip length ranges from 12 to 14 days. However, already some difficult choices present themselves, and a cheeky third tour starts to appear on the horizon.
Popular Focuses, Regions and Days
| Major Focus & Region | Est. Days |
| --- | --- |
| Tibet & Gateway City | 5-7 |
| Yangtze Cruise + Pandas | 7-8 |
| Silk Road – Deserts & Minorities | 8-10 |
| South West Guilin, Shangri-La, Guizhou | 10-12 |
| South West + Tibet or Yangtze | 14-16 |
| Silk Road Deserts & Tibet | 14-16 |
| South Region, Silk Road, Tibet | 25-28 |