Yangtze River Cruises
China Highlights offers 5-star and 4-star cruise ships with great prices. New to Yangtze? Read how to plan a Yangtze Cruise 
Find a Cruise

Best Selling Ships
Popular Cruises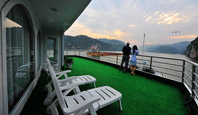 The only American-managed cruises on the Yangtze River.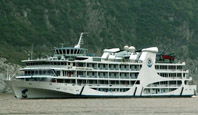 The cheapest in the 5-star cruise ships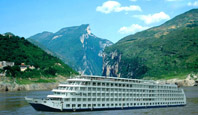 The only cruise company in cooperation with Viking
What is a Yangtze Cruise?
A Yangtze River Cruise will take you through the three gorges and the Three Gorges Dam, giving you the opportunity to see some of the most spectacular scenery imaginable.
Yangtze River is one of the most interesting rivers in the world, with a wide variety of tourist attractions, scenery, and culture along its length.
At China Highlights, we feel that a cruise up/down the Yangtze, is something that any tourist to the region would not want to miss, as it offers unique encounters with China's rich cultural heritage as well as some spectacular vistas that will remain forever etched in one's memory.

There are four Yangtze Cruise routes:
From Chongqing to Yichang (downstream) takes three nights and four days.
From Yichang to Chongqing (upstream) takes four nights and five days.
From Chongqing to Shanghai (downstream) take six nights and seven days.
From Shanghai to Chongqing (upstream) takes eight nights and nine days.