China Travel Guide
China is situated in eastern Asia on the western shore of the Pacific Ocean, with an area of 9.6 million square kilometers. China's continental coastline extends for about 18,000 kilometers, and its vast sea surface is studded with more than 5,000 islands, of which Taiwan and Hainan are the largest. Read more
China Travel Videos
Get very close to a local fisherman's life by having a beyond ordinary visit to his boat house and listening to his lengend. Watch more videos
China Travel Tips
Chinese Culture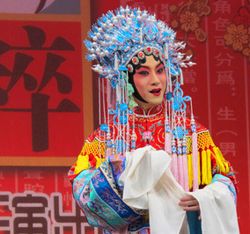 Special Topics about China
We also have information and tours to the following Asian countries:
Planning a trip? Ask us here

800-2682918 (USA & CA)

86-773-2831999

1800-764678 (AU)

0800-0327753 (UK)

800-8793-007 (China)
Q:
Tay
Asked on 06:11 AM Feb. 26 2014
Reply
I will be staying in Euro Asia Hotel in Tianhe District and what is the best way to go to Guangzhou South Railway Station ?

You can take subway No.6 first, and then transfer to No.2 at the Haizhu Station.It will take about 1 hour. guest Replied on 8:05 PM Feb. 27 2014
Q:
Kong YT
Asked on 06:29 AM Nov. 25 2013
Reply
Hi I plan to visit Huang Shan mid of next month. Will it be foggy during that time and spoil my viewing opportunities there? Also kindly advise on any issues I need to take note while up there. Thank you!
Dear Kong,
Thank you for your inquiry.
According to the historical data, it will probably foggy during that period. Although it might be foggy, it is also a kind of experience, isn't it?
Please wear anti-skid shoes as it might be rain or snow, and keep warm. Down jacket is recommended. Doris Huang Replied on 00:53 AM Nov. 27 2013
Q:
Noridah
Asked on 9:27 PM Nov. 07 2013
Reply
I am going Shanghai year end. I am a muslim and staying at seventh hotel. Is there any nearby halal restaurant? how about halal western cuisine too?
If you stay in the senventh hotel in the downtown of Shanghai, it is pretty easy to find the Muslim restaurant.
Lily Guo Replied on 01:09 AM Nov. 08 2013
Q:
Mohamed
Asked on 02:13 AM Nov. 04 2013
Reply
Hi All, I want to find all the top rated hotels near Huawei Industrial Base, Bantian Longgang, Shenzhen P.R.C.

Hi Mohamed, you may check the information from tripadvisor:http://www.tripadvisor.com/Hotels-g297415-Shenzhen_Guangdong-Hotels.html guest Replied on 7:53 PM Nov. 04 2013
Q:
inderdaf@mail.ru
Asked on 05:16 AM Nov. 03 2013
Reply
How we can gets from yuanyang to nanning by night bus??
Dear Inderdaf,

There is no direct bus from Yuanyang to Nanning. It is suggested you to take the bus fro Yuanyang to Kunming at first and then take the overnight train (12 hours) from Kunming to Nanning.

Nancy

Nancy Deng Replied on 01:02 AM Nov. 04 2013