Top 5 Places to Travel in April
April is a great month for traveling to China, because of the warm temperature and picturesque spring scenery. In April it drizzles in many places, especially in South China. However, the drizzle makes the spring air fresher and cleaner.
China Highlights has listed the best five places to visit in April: Xi'an (a place of historical sites), Guilin and the Three Gorges (places of picturesque natural scenery), Hangzhou (the most beautiful city in China), and Suzhou (a city fathering the essence of traditional Chinese gardens). If you cannot find a satisfactory ready-made tour on our website, you can contact us to tailor-make a tour for you.
1.

The Three Gorges: View the Graceful Yangtze River on a Leisurely Cruise

April is one of the best months to travel to the Three Gorges. In this month it is neither too hot nor too cold in the Three Gorge area, and the area is vivified with verdant mountains along the Yangtze River.

What you can see: The Yangtze River is well-known for its breathtaking scenery and diverse culture.

Along the 191-kilometer cruise route between Chongqing and Yichang, you will pass through Qutang Gorge (the most precipitous one with cliffs on both sides), Wu Gorge (the most graceful and the most beautiful one), Xiling Gorge (the longest one with the rapidest water flowing), and the Three Gorge Dam.

Temperature: In April the temperature ranges from 13 °C (55 °F) to 28 °C (82 °F), with an average temperature of 15 °C (59 °F).

Recommended tour: Seven-Day Guilin Sights and the Yangtze River Cruise Combo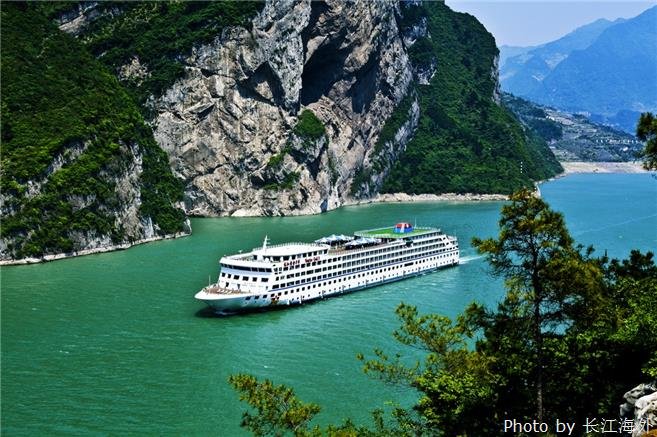 2.

Guilin, a Masterpiece of Karst Landforms

April is the beginning of the Li River's high flow period, but not flood period. The temperature in Guilin wavers between 14 °C (57 °F) to 29 °C (84 °F). The big temperature difference between day and night needs you to prepare a coat, a sweater, and a T-shirt.

What you can see: Taking a cruise on the Li River allows you see the essence of Guilin's karst landforms with peculiar-shaped hills and clean water.

In April the lemon and white rape flowers along the Yulong River in Yangshuo have blossomed. If you choose to cruise from Guilin to Yangshuo, you can take a cycling trip along the Yulong River (which can also be traveled by bamboo raft). The idyllic scenery in Yangshuo Town should not be missed.

Recommended tour: Three-Day Essence of Guilin and the Li River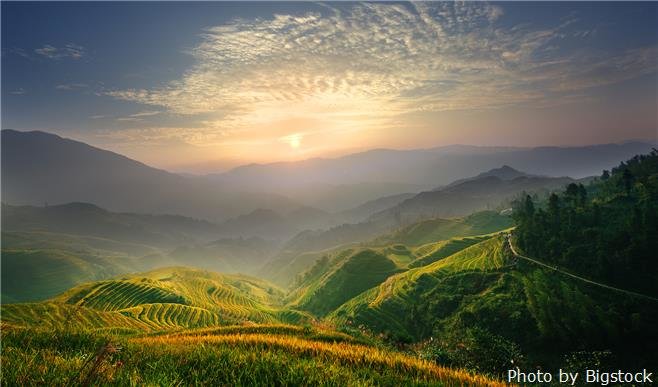 3.

Xi'an, the Most Influential City in China's History

Xi'an is really hot in summer and chilly and dry in winter. Temperate temperature and nice weather allows you to enjoy a nice trip full of Chinese historical cultures.

Weather: It is still cold in the morning and night, with the lowest temperature of 7 °C. (45 °F). At the noon the temperature can reach 29 °C (84 °F). Most of the days are sunny, but you need to prepare for possible light cyclostrophic wind.

What you can see: Xi'an used to be the capital city in many dynasties, which gave it plenty of historical sites. Temperate weather in April can make your visiting the Terracotta Warriors, cycling on the Ancient City Wall, climbing the Mount Hua, and visiting other historical sites of the Tang Dynasty (618–907) more comfortable.

Best-selling Xi'an tour: Two-Day Entombed Warriors Exposed Tour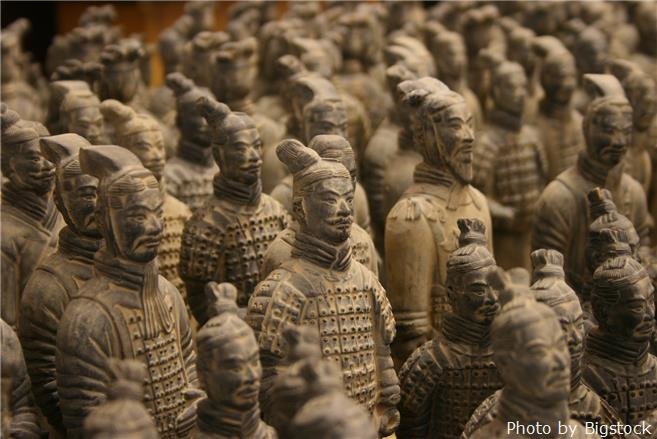 4.

Hangzhou, a Panoramic View of Classic China

The summer in Hangzhou is long and hot, and Hangzhou's winter is really chilly, even though spring starts at beginning of March. Except for Tomb-Sweeping Day, there is no other public holiday in April, and the Labor Day holiday has not arrived yet.

Hangzhou is one of the laziest cities in China. A profound historical culture, greenery, fresh air, and an elegant and leisurely atmosphere make Hangzhou is a place of poetic living.

What you will see: The whole city is decorated with jade-green plants and pink blossoms, making Hangzhou feel more comfortable. The most beautiful period of the West Lake arrives when the tranquil lake is surrounded by verdant weeping willows and pink peach blossoms.

It is also a nice time to visit ancient water towns near Hangzhou (including Xitang Town and Wuzhen Town), which will allow you to imagine how ancient China used to be.

April is also a time for harvesting Longjing tea leaves: you can travel to Meijiawu Tea Plantation to visit the ancient village, to join the tea leaves harvest, and to taste the newly-harvested Longjing tea.

Weather: According to the weather record of April in 2012, the temperature in this month ranges from 11 °C (53 °F) to 28 °C (82 °F). In case of drizzle, an umbrella is needed as well as coat, light sweater, and long-sleeve shirts.

Recommended tour: Two-Day Essence of Hangzhou Tour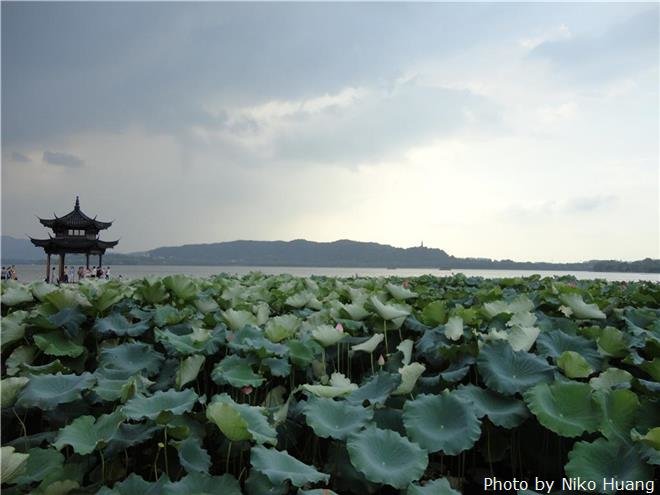 5.

Suzhou, a Close-Up of Traditional Chinese Gardens

Because of a Chinese saying "up above there is heave, down below there are Suzhou and Hangzhou", Suzhou is always mentioned in the same breath as Hangzhou.

Suzhou is famous for its traditional Chinese gardens. Spring is the best time to travel to Suzhou because of the temperate climate and graceful spring scenery. April is mid-spring in Suzhou, when the gardens are vivified with verdant plants and colorful blossoms.

Weather: According to the weather record of Suzhou in 2012, the lowest temperature can reach 6 °C (43 °F), and the highest temperature is 29 °C (84 °F). The changeable temperature means that you need to prepare long-sleeve shirts, sweaters, and a coat.

What you can see: The gardens in Suzhou gather the essence of traditional Chinese gardens: Humble Administrator's Garden, the Garden of the Master of Nets, Lingering Garden, the Garden of Harmony, and Lion Grove.

There are also several ancient water towns near Suzhou, including Zhouzhuang Water Town and Jinxi Ancient Town, where you can enjoy the scenery of ancient bridges, classical buildings with Ming and Qing styles, and sinuous rivers with wooden boats floating on them.

Recommended tour: Two-Day Suzhou's Exquisite Gardens Tour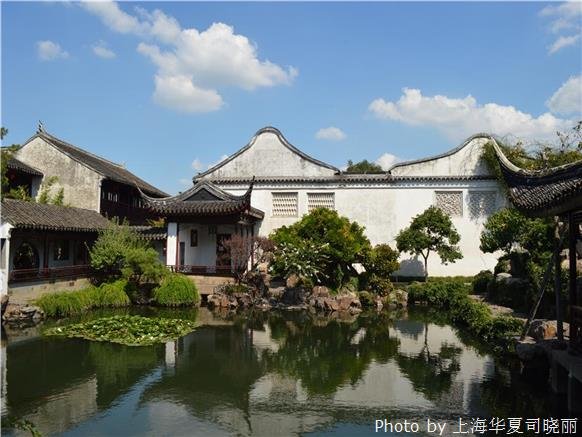 Related Links

China Highlights
Questions and Answers About Top 5 Places to Travel in April
April Offer $25 Coupon
Send your inquiry before Apr. 30, 2014, and we will email you a $25 coupon.
The coupon is valid till Dec. 31, 2014, for paying tour packages worth $250 or up.
The coupon cannot be used for paying flight tickets, train tickets, hotel rooms and day trips.
Travel Advice or Question? Ask us here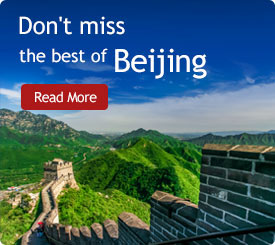 The Most Popular Articles
The Latest Travel Articles