Top China Tourist Destinations for 2014
What will be the top China destinations in 2014? Some tourist areas remain popular year-in-year-out (see 2013's most-popular lists and our 2013 recommendations), like "the golden triangle". Our best-selling tour is a week-long Beijing, Xi'an, and Shanghai China essence tour, perfect for a first time trip to China.
Here are seven destinations we think will be particularly popular in 2014.
Beijing's Great Wall — Historic and Scenic Hikes
Beijing is projected to remain as China's top city for tourism in 2014, and the Great Wall of China the greatest attraction in the Middle Kingdom. We recommend the freedom, quiet, and far-reaching vistas offered by hiking on some of Beijing's less-crowded Great Wall sections. Enjoy fresh air, exercise, and world-class sightseeing at once.
After three years of major renovation, Simatai will be open to the public again in 2014, with new safety measures and tourist facilities. The Simatai Section of the Great Wall is a favorite with adventurous hikers for its "perilous" steepness and startling views. Jinshanling–Simatai is the classic Great Wall hike.
Our Great Wall tours provide tried and enjoyed trekking experiences on the Great Wall. They can be easily combined with our Beijing tours. Maybe take advantage of Beijing's 72-hour visa-free tour options.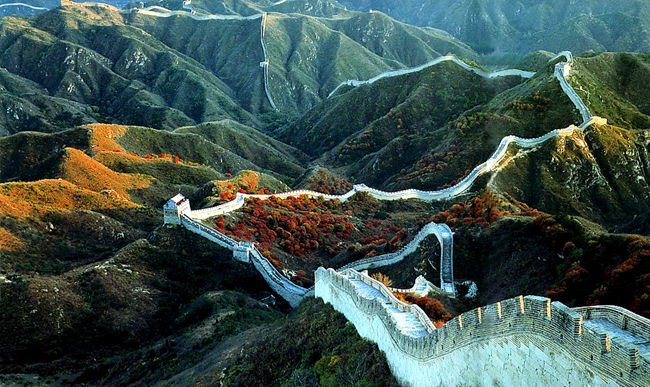 The Great Wall
Shanghai — The Only Way Is Up
One of China's most famous cities, Shanghai is a popular gateway city for China, offering a souring skyline, and the cream of China's modern marvels.
Shanghai Tower is set to be completed in 2014, when it will become the world's second tallest building (632m), adding another skyscraper to the Bund view.
China's largest city may be ultra-modern, but historic and cultural sights are not far away in the ancient water towns of the lower Yangtze, and Hangzhou and Suzhou.
Our Shanghai tours page will show you the best tried-and-tested ways to explore the city and region, and which China tours include Shanghai. Shanghai is also 3-day visa-free.
Guilin — China's Most Eulogized Scenery
Guilin is a true tourist city: tourism is the number one occupation of this "small" city (after agriculture). In Guilin you will find yourself spoiled for choice, with scenic and cultural attractions galore, and well-catered for when it comes to hotels and restaurants.
For centuries poets, dignitaries, and less famous travelers have been coming to Guilin to see its caves and limestone peaks reflected in clear rivers. Make 2014 the year you discover the epitome of Chinese rural beauty.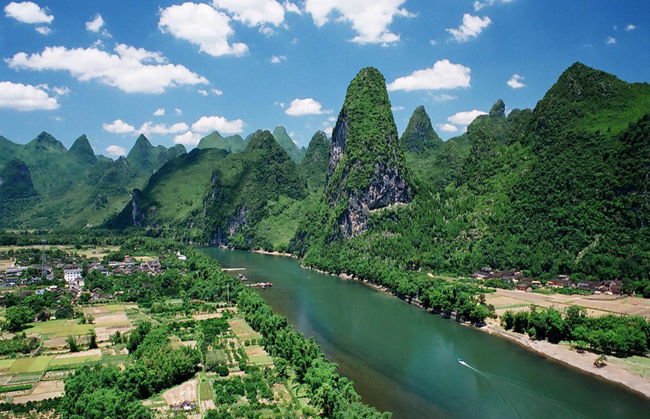 The Li River
, Guilin.
Chengdu — Home of Cuddly Pandas — Children Love Them!
Chengdu is famous for being the home of giant pandas, and is an ideal destination for a family tour. See our Beijing with Yangtze River and Panda Keeping Tour, for example.
Chengdu is a popular gateway to Tibet. It has more flights to Lhasa that anywhere else, but if you don't want to go all the way to the Tibetan plateau, Jiuzhaigou has Tibetan villages and stunning mountain and lake scenery.
Chengdu Shangliu Airport is receiving more and more international flights, so you could make Chengdu your China gateway city in 2014. Chengdu is an excellent choice for a second trip to China. You can't say you've experienced all of China until you've seen a panda face-to-face, tasted Sichuan's spiciness, and been to a Tibetan area.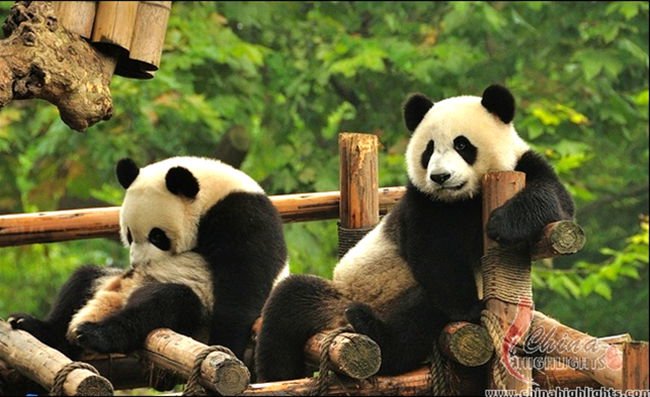 Pandas
Tibet — Land Closest to Heaven
In 2013 Tibet enjoyed a period of relaxed Tibet Entry Permit requirements, and this is set to continue in 2014. The pristine and enchanting roof of the world is yours to explore at the moment. But you will need to book your tour through a China travel agent, like us, to gain entry.
We believe there is no better choice than China Highlights for flexible, authentic, and great value Tibet tours. Don't just take our word for it. See our customer feedback and TripAdvisor.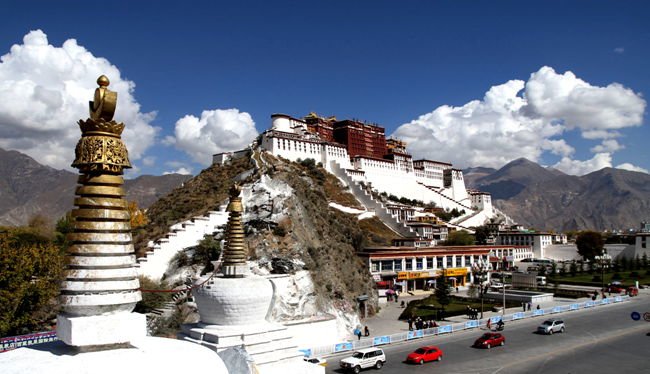 The Potala Palace
, Tibet.
The Silk Road — Ancient, Arid, Austere
Like Tibet, the Silk Road is one of those parts of China for the more adventurous traveler. The ancient trade route through China's northwest also offers pristine natural beauty in the rolling dunes of Dunhuang and the snow-capped peaks near Urumqi.
With things peaceful among the Muslim peoples at present, we forecast all of China's northern Silk Road will be open to tourists in 2014. See the west end of the Great Wall, some of the oldest Buddhist art in China, and the Kashgar bazaars, still reminiscent of frontier living centuries ago, with our Silk Road tours.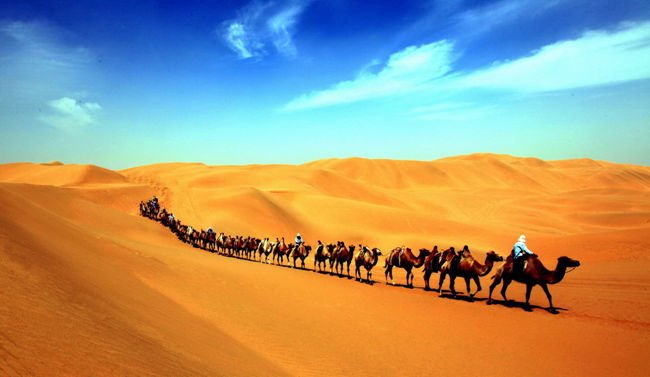 The Silk Road
Zhangjiajie — Avatar's Pandora, on Earth
Zhangjiajie holds one of the Seven Natural Wonders of China: Wulingyuan's forests and rock towers are reminiscent of Avatar's floating mountains. Steeper and more densely forested than the Yellow Mountains, which were the original inspiration for the movie, Wulingyuan's peaks also seem to float in seas of clouds. The forests are rich in flora and fauna, and minority peoples.
If you liked Avatar, we think you'll like Wulingyuan, the closest China has to Pandora. Avatar 2 is currently being filmed. Get a look at "China's Halleluyah Mountains" before Avatar 2 comes out in 2015.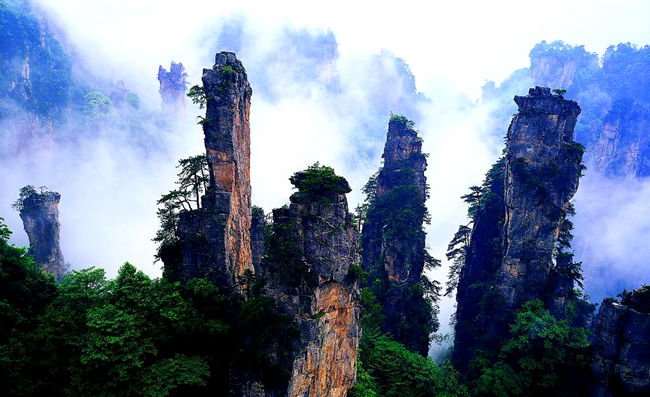 Wulingyuan Scenic Area, Zhangjiajie.
Discovery Your Way in 2014
Any of the above destinations and many more can be combined in any way you want. Our aim is not just to offer excellent value, authentic China tour products, but also to enable you to create your own China trip. Your wants are our starting point when designing your tour; Or you can check out our recommended China tours in 2014
Contact us for more details. We hope to see you in 2014!

China Highlights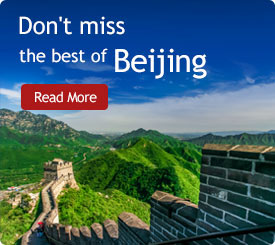 The Most Popular Articles
The Latest Travel Articles