Top Five Places to Visit in March
Regions south of the Yangtze River are highly recommended tourist destinations in March. Generally speaking, the rainy month of this region is April. In March spring flowers appear and it drizzles at times, making the regions of Shanghai, Yangzhou, Suzhou, and Hangzhou more graceful and more worthy of a visit.
Beijing is still chilly, compared with Central and South China. It is windy, and the sand storm weather has been improved because of forestation. However, the average temperature still fluctuates around 7 °C (45 °F), and it might be snow at times. So prepare warm clothes when traveling to Beijing in March.
1.

Zhouzhuang Ancient Water Town

Ancient water town is one of the representatives of attractions in regions south of the Yangtze River. There are more than ten ancient water towns (check out the most famous nine on Top 9 Ancient Water Towns near Shanghai), and Zhouzhuang Water Town is the most famous one.

What you will see: Zhouzhuang Water Town is China's number one ancient water town with the most picturesque landscapes, though it is a little more crowded and commercialized than others. What you should not miss is the dreamily graceful scenes in the morning and at nightfall, when the town will show you how ancient China used to be.

Weather: In March the weather and the temperature is quite changeable. The average temperature is about 11 °C (52 °F). Because it drizzles at times, an umbrella is necessary.

Suzhou: Zhouzhuang Ancient Town is quite near Suzhou, a city famous for traditional Chinese garden. March is also a good time for traveling to this ancient city.

Recommended tour: Tour to Shanghai and Suzhou with Zhouzhuang Water Town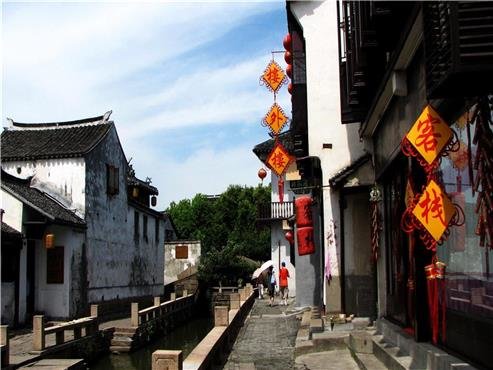 2.

Wuyuan—China's Most Beautiful Villages

Noted for having "the most beautiful villages in China", Wuyuan prefecture has many ancient Ming and Qing style architectural features, including 113 ancient ancestral halls, 28 ancient mansions, 36 ancient dwellings, and 187 ancient bridges.

What you will see: March is the best month to visit Wuyuan. Every village in Wuyuan is built with a river in front, and mountains behind, being peacefully harmonious with the natural scenery. In March the village will be decorated with pink peach flowers, white pear flowers, and vast lemon rape flowers, together with green mountains and rivers and ancient style buildings, forming a elegant idyllic picture of China.

Weather: Generally speaking, Wuyuan is a little cold in the beginning of March, with the average temperature of 10 °C (52 °F). Since the 11th day of the month, the temperature will rise, and till the late half of March, the temperature at noon can reach to more than 20 °C (68 °F).

Recommended tour: Natural Wonders Tour, covering several China's famous natural wonders including the Yellow Mountains, Wuyuan, and Hangzhou.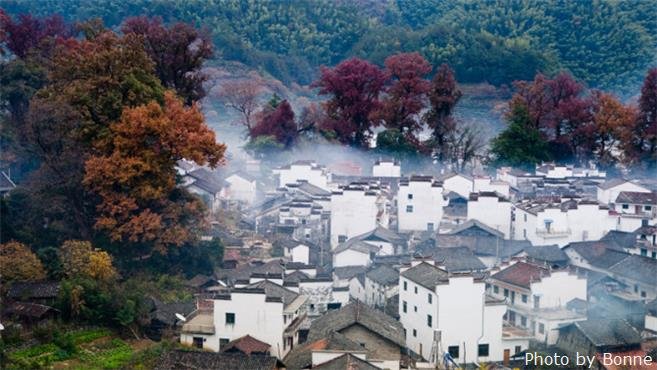 3.

Dali, Yunnan Province—a Warm Spring with Peaceful Scenery

Dali is famous for its elegant landscapes and minority customs (especially for the Bai minority). Dali in March is comfortable with rare rain. The temperature ranges from 7 °C (45 °F) to 22 °C (72 °F), so the temperature difference between day and night is a little big.

What to see: Used to be one of the birthplaces of Yunnan culture, Dali has numerous historical sites, which can let you know more about the history of Yunnan Province, including Ancient City of Dali, Taihe City Nanzhao, and Three Pagodas. Xizhou Residences is a great destination for learning Bai minority. The natural scenery of Erhai Lake and Cangshan Mountain should not be missed.

Traveling to Yunnan: Yunnan Province is a glorious tourist destination both for foreign and domestic travelers. In March Kunming, Dali, and Xishuangbanna are warmer than other places. Lijiang is a little bit cold in morning and at night. The lowest temperature of Shangri-La can reach to -4 °C (25 °F). Anyway, Yunnan is an ideal tourist destination in March.

Recommended tour: Our Explore Shangri-La Tour covers all the most popular attractions in Yunnan Province.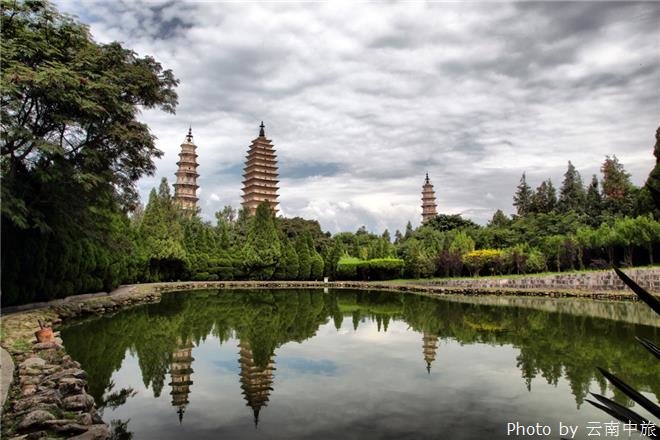 4.

Hainan Island — Enjoy China's Earliest Summer

Hainan Island is the principal island of Hainan Province. Located in southernmost China, this island is the warmest place in China during February.

Different from the rising temperature, Hainan Island becomes less crowded after the boom month of traveling in February.

Weather: In March the temperature on the island ranges from 18°C (64 °F) to 32 °C (90 °F), and the most popular tourist destination—Sanya, is more comfortable, with the temperature ranging from 23 °C (73 °F) to 31 °C (88 °F). Nice weather makes the month a great time for swimming and diving.

What to see: On Hainan Island most of the activities are related to the sea, beaches, and sunshine. You can enjoy a leisurely time in the "oriental Hawaii" — Yalong Bay, take photos in Dongzhaigang Mangrove Forest (东寨港红树林), hike in the Tianya Haijiao Scenic Zone (literally the end of the sky and sea), and shop for duty-free commodities.

Our 6-Day Sanya Beach Holiday Package may inspire you to take a warm winter holiday in China.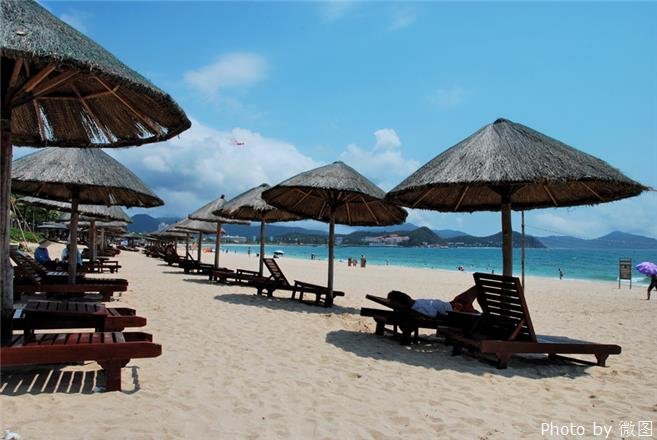 5.

Guilin—a Living Traditional Chinese Painting

Yes, it always drizzles in Guilin in March, and the average temperature of this month is about 14 °C (57 °F), which makes the city not very ideal for traveling with heavy humidity. However, the drizzling Li River enshrouded by mist is one of Guilin's highlights, which you cannot see in other months.

The drizzling can make sightseeing difficult and dreary at times. As long as you prepare for it, you'll be fine: don't forget to bring with an umbrella.

What you can see: In March you can enjoy the dreamily beautiful Li River when cruising from Guilin country suburban to Yangshuo Town, take a bamboo raft on the Yulong River, and discover the idylic beauty by cycling along the countryside road (there will be vast lemon rape flowers among the rivers and mountains).

The most popular Guilin tour: Essence of Guilin and Li River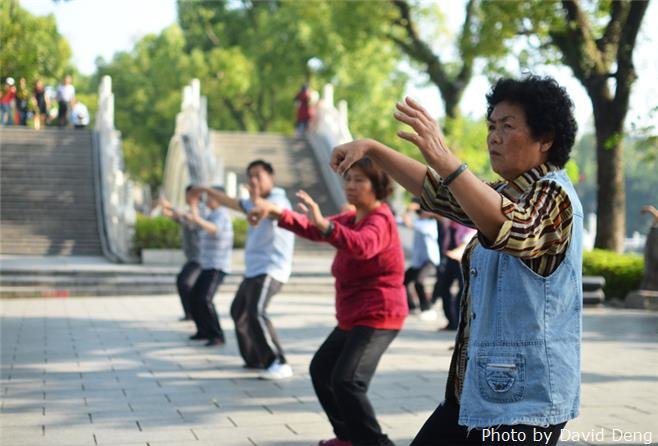 Related Links

China Highlights
Questions and Answers About Top Five Places to Visit in March
April Offer $25 Coupon
Send your inquiry before Apr. 30, 2014, and we will email you a $25 coupon.
The coupon is valid till Dec. 31, 2014, for paying tour packages worth $250 or up.
The coupon cannot be used for paying flight tickets, train tickets, hotel rooms and day trips.
Travel Advice or Question? Ask us here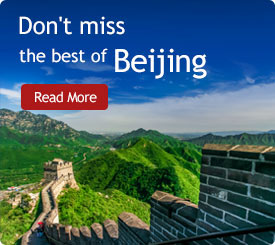 The Most Popular Articles
The Latest Travel Articles