How to Plan a First Trip to China
On a first trip to China you will probably want to see all the main attractions of the country. You won't want to go home and have somebody say "If you didn't see … then you haven't really experienced China".
This may be a once in a lifetime experience, so you will want to make it count. China is a huge country. The question is: "How can I experience the essence of this vast country in just a few days of traveling?"
On their first trip to China most travelers focus on the cultural and historical aspects of China and stay in the big cities, though China's natural scenery and minority culture are also some of the highlights.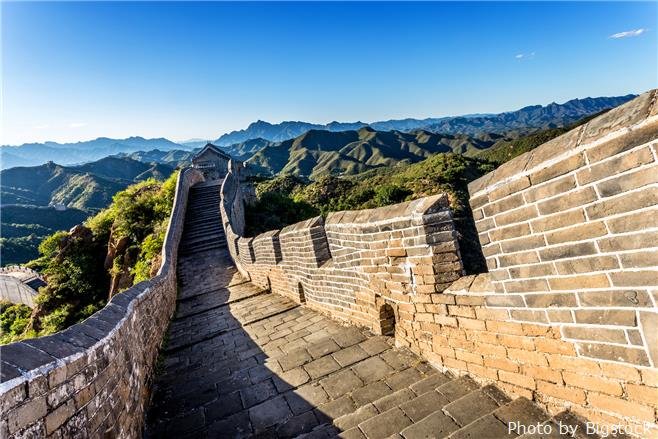 Take It Easy
Some would advise not to be too adventurous on a first trip, especially if you see the possibility of a more in-depth visit to explore the country in the future.
Just being in a new country can be exhausting with a bombardment of the senses: new sights and sounds, a new language to process, new customs and ways of doing things, different food, and a different time zone and climate. So don't make your itinerary too hectic.
Over-extending yourself will detract from your visit, so our recommendation is to explore only the absolute best of easily-accessible China first time, and spend the rest of your trip relaxing and taking in the ambience.
China's Foundational Cities
Beijing
If you only go to one city, go to Beijing. The capital has it all: history, culture, prestige, and even some decent scenery to the north around the Great Wall.
If you only have one day make sure you set foot on the Great Wall of China, the Forbidden City and Tian'anmen Square, and eat roast duck at one of the famous resrestaurants.
"If you don't reach the Great Wall you're no hero." Mao Zedong
With a bit more time the Temple of Heaven and its park will transport you deeper in to the culture of China, along with a tour of the Hutongs and the Summer Palace.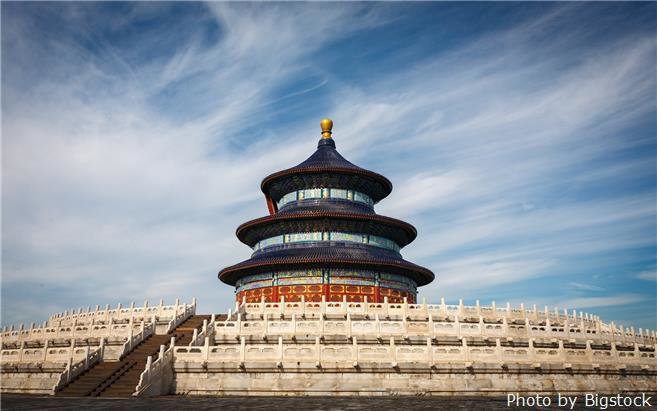 Xi'an
Next you should discover where the nation of China really began. Visit Xi'an, where First Emperor Qin (pronounced Chin, hence China) ruled from the first capital of a united China. See his grand Terracotta Army and mausoleum.
Xi'an is an excellent place to experience life in the pre-Beijing dynasties. Enjoy a Tang Dynasty banquet and show, and see temples, a mosque, pagodas, and towers that are more than 1,000 years old.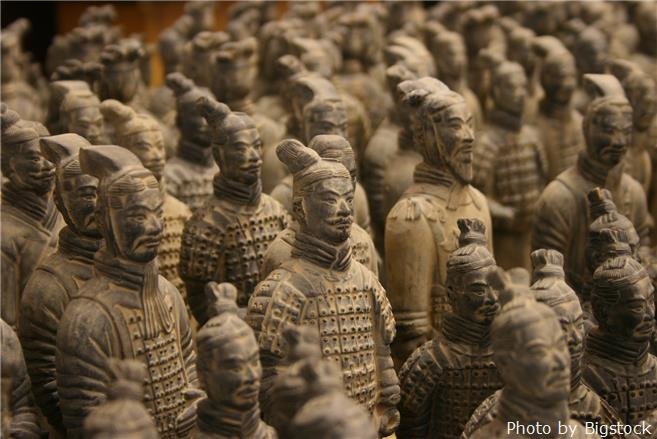 Famous Cities
Shanghai
Shanghai is China's largest city, and some would say must be visited for its significance. There aren't many world-class tourist sights, and it could be toured in a day. Make sure you see the colonial and sky-rise architecture of the Bund, and take the Maglev to the airport. Shanghai is a convenient city to arrive at or depart from.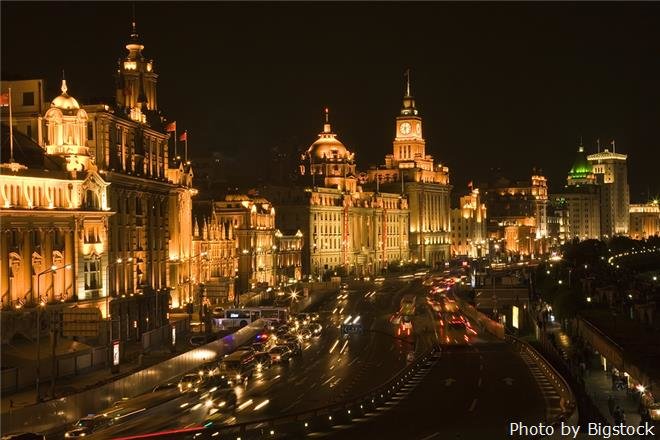 Hong Kong
Hong Kong airport also provides a great gateway to China, and Hong Kong should at least be counted equal to Shanghai among China's top tourist cities. It in no way comes behind Shanghai for modern and colonial history, and surpasses Shanghai with its food, beaches, hills, and island parks.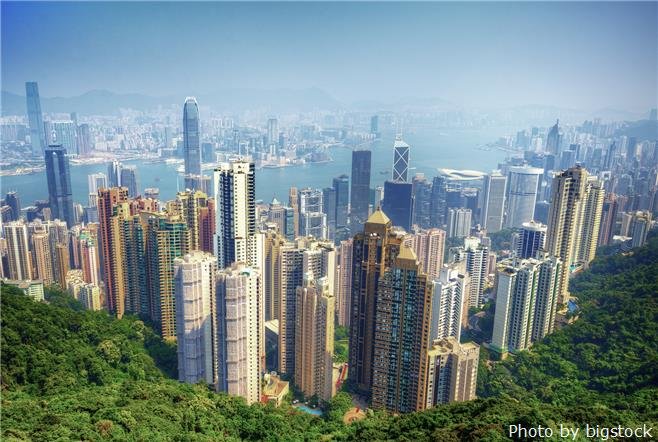 Other Must-See Places
One of the great divides in China is the north-south divide. The north contains much of China's history, and the south has most of China's ethnic minorities and lusher scenery. To round off an overall picture of China choose Guilin as your southern stop.
Guilin
Guilin has some of China's most famous scenery: karst peaks combined with the Li River. Also visit Longsheng to see the rice terraces and long-haired Yao minority women. Shows like Impression Liu Sanjie vividly display the minority culture of the south. "The best hill and river scenery under heaven."
The Yellow Mountains
The Yellow Mountains (Huangshan) are the epitome of Chinese mountain artwork. The curiously-shaped rocks and twisted pines in swirling clouds are the stuff of Chinese legends. If you don't mind a lot of steps and likely tourist crowds, you won't be disappointed. A two-day visit to see the sunrise is recommended.
"Climb Huangshan and you don't need to see any other mountains in China.". See China Highlights' 20-Day Grand China Escapade Tour
Chengdu and the Pandas
Chengdu's pandas are perhaps the icing on the cake on the China must-do list. If you could just touch China's "national treasure" no-one could deny you've toured China completely. Chengdu is also famous for its poets, Buddhist sites, and spicy food.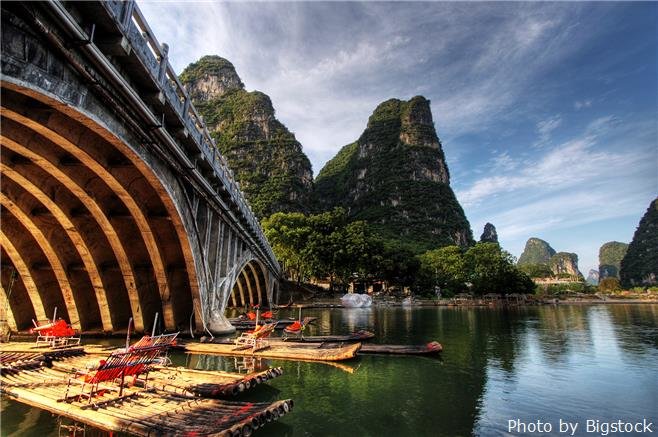 When to Travel
Avoid China's major holidays (unless you want to take part in the celebrations), as transport and tourist areas are packed and prices for hotels double or more. These are the two weeks either side of Chinese New Year (11 February in 2013), Labor Day week (May 1–7), and National Day week (October 1–7).
Seasons: All of the above suggestions are suitable for travel all year round if the correct clothing is prepared. Scenery of course varies with the seasons. The choice is yours: flowers blooming, hot sunshine, autumn hues, or snow-scenes.
Winter low season: All but Hong Kong can feel quite cold in the winter. Whether to come in winter is a trade off between cheaper rates and warmth.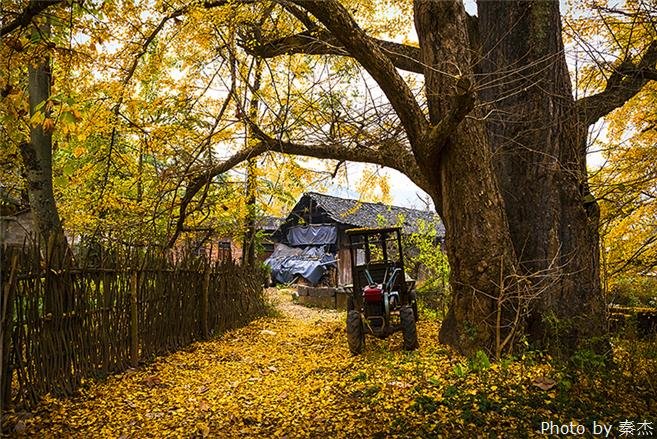 Non-Recommended Areas
China's west and extreme north could almost be considered as different countries for visiting separately. Tibet, the Muslim northwest, and Inner Mongolia are not recommended for a first visit, as they are not representative of China, and travel, climatic, and other conditions are harsher than places recommended above.
A first trip to China should be all about seeing the highlights, and perhaps testing the water, deciding what you would like to see more of in the future.
Whether it's the culture, the architecture, the landscapes, or something else, China offers an unparalleled depth to be charted. Therefore we recommend saving the discovery of the less-accessible things you are interested in for another trip.
Recommended tour: Our 11-Day China Dream Tour includes most tourist destinations mentioned above.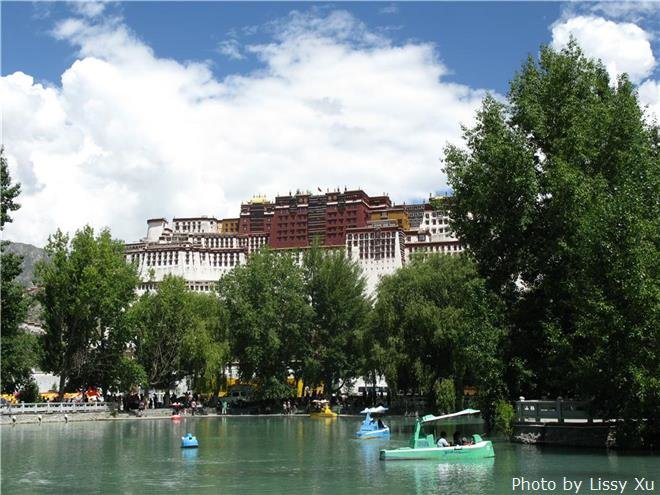 China Highlight's Best First Time China Trips
Tailor-Making a First China Tour
China Highlights is your China tour tailor-making expert. As an alterative to customizing the recommended tours linked above to meet your individual requirements, we can help you tailor-make a first time tour from scratch, doing the things you want in the order you want. Our consultancy and tour design service is FREE!
We hope these suggestions and recommendations have been helpful, but when it comes to tourism "the customer is always right". Our slogan is "Discovery your way", and your first trip to China should only ever be all that you want it to be.
We're at your service! Contact us; Or chech out our Best China Tours in 2014
Related Reading

China Highlights
Questions and Answers About How to Plan a First Trip to China
Tejash Desai
2014-02-07
Show Answer
Need help with hotel rates in Guilin(4/10-4/13; 3 nights), Shanghai(4/14-4/16), Suzhou(4/13) & Hangzhou (4/16) during April 2014.
Hi Tejash, I have sent you a quotation via email. Please check it. Any questions, please feel free to let me know. Thanks & regards, Whitney Whitney Liao replied on 2014-02-08
Tejash Desai
2014-02-07
Show Answer
Do you provide Day trips transportation in different cities in China? If yes, what will be the cost for a group of 7 people?
Hi Tejash, yes, we offer day tours, transportation service, hotel, air tickets booking, etc. For your group's tour, I have sent you a quotation just now. Would you please kindly check it? Any questions, please feel free to let me know. Thanks, Whiteny Whitney Liao replied on 2014-02-08
Tejash Desai
2014-02-07
Show Answer
Is April 4th til 18th, 2014 a low season in China?
Hi Tejash, it is the beginning of the peak tourist season. Whitney Liao replied on 2014-02-08
denise
2013-09-09
Show Answer
what do I wear in November?
You need to wear sweaters and warm jackets in northern part of China, such as Beijing and Xian, but you can wear shorts if you travel in southern part of China.
Lily Guo replied on 2013-09-09
Pauline Herst
2013-08-13
Show Answer
My friend and I are coming to China (Beijing) this December (2 weeks). Theres lots to see and we dont know where to start
Dear Pauline, Thank you for your inquiry. I'm Doris, a travel advisor in China Highlights, it's my pleasure to assist you. It must be your first time to visit China, I suggest that you enter China from Bejing, and exit from Shanghai as it would be easier for you to arrange the international flights. Per the place to visit, as you have 2 weeks, I suggest: Bejing for the Great Wall, Forbidden City(3 days) Xian for the Terra-Cotta Warriors(2 days) Chengdu for the Pandas(2 days) Guilin and Yangshuo for the Li River(3 days) Shanghai (2 days) If you don't mind, please let me know your interest and I would love to send you a detailed suggested itinerary: ) Doris doris@chinahighlights.net Doris Huang replied on 2013-08-14
April Offer $25 Coupon
Send your inquiry before Apr. 30, 2014, and we will email you a $25 coupon.
The coupon is valid till Dec. 31, 2014, for paying tour packages worth $250 or up.
The coupon cannot be used for paying flight tickets, train tickets, hotel rooms and day trips.
Travel Advice or Question? Ask us here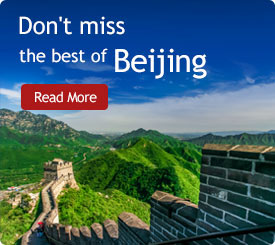 The Most Popular Articles
The Latest Travel Articles