The 6 Best Places in January
January is the coldest month in China, and the main tourist themes in this month are related to ice and snow. Beijing, Harbin, and Jilin listed below are three top destinations with great winter scenery and ski resorts. The Yuanyang Rice Terraces (in Kunming prefecture) are recommended for their magnificent natural scenery and mild weather, and Hong Kong is warm rather than too hot.
If you are looking for enchanting mountain snow scenery, the Yellow Mountains is an ideal destination (see picture right and information below).
If you have never been to China before and plan to travel to China in January, you also can still tour China's three most popular tourist cities: Beijing, Shanghai, and Xi'an, because most of the popular attractions in these cities are historical and architectural sites, and weather does not play such an important role in appreciating them.
1.

Beijing — the Great Wall, Winter Festivities, and Skiing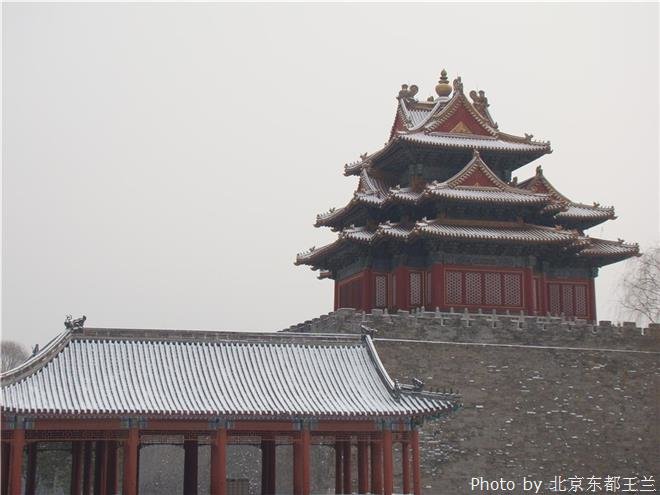 Logically speaking, it is not a good time to travel to Beijing in January, because of the cold weather and transport stress in the run up to Chinese New Year.
Yanqing County, the north gate of Beijing, contains one of the most popular attractions of the capital. There you can hike on the Badaling Great Wall (prepare for bone-chilling weather, but awesome scenery with the mountains in snow).
Yanqing Ice and Snow Tourism Festival is held in Yanqing from late December to February, celebrated with a series of activities, including caving plenty of colorful ice lanterns, skiing competitions, relishing numerous snacks, and folk performances.
Ski at Badaling Ski Resort and Shijinglong Ski Resort (one of the best ski resorts in China), enjoy hot springs at Badaling Hot Spring Resort, and have fun on the frozen lake of Xiadu Park.
Beijing's best four ski resorts: Shijinglong Ski Resort, Nanshan Ski Resort, Wanlong Ski Resort, and Jundushan Ski Resort.
2.

Hong Kong — a Warm and Fruitful Shopping Tour
If you are looking for a warm winter in China, Hong Kong is a great choice. In January most places in China are uncomfortably cold in winter, however Hong Kong enjoys a warm January — the temperature ranges from 10 °C (50 °F) to 23 °C (73 °F).
The sales promotions will last from December to January. So in January you can travel to Hong Kong with your shopping list and enjoy a fruitful and delightful shopping tour. Everyone appreciates high quality and inexpensive goods.
Check out our best selling Hong Kong tour: 2-Day Essence Of Hong Kong Coach Tour.
There are some other warm places to avoid the chilly winter in China, including Xishuangbanna in Yunnan Province, Hainan Island (the southernmost island province in China), Shenzhen, and Guangzhou.
3.

The Yellow Mountains, Magnificent Snow Scenery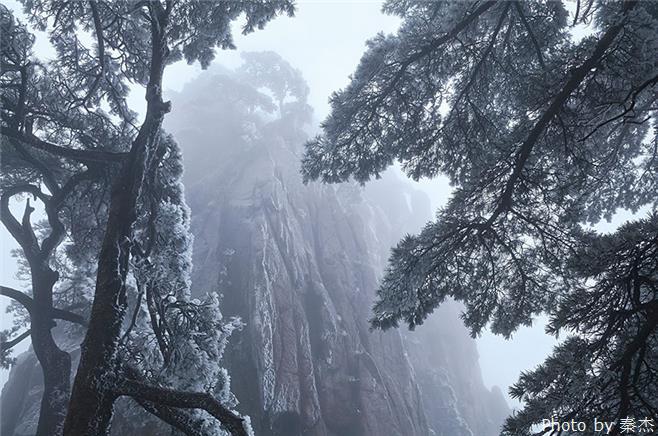 The Yellow Mountains are worth a visit all the year round. Different from the famous pictures of the Yellow Mountains, with verdant pine trees and exposed peculiar rocks, the Yellow Mountains in January are large scrolls of peace, pure white, and breathtaking views of snow.
January is the coldest month on the Yellow Mountains, and the average temperature can be low as -13 °C (9 °F). The magnificent scene of the seas of cloud in winter is more likely to be seen. The sunrises and sunsets on the mountains are also splendid. These are photographers' favorite scenes.
Of snow scenes those when it is actually snowing are even more magnificent. January is the most likely to snow. So before you set off on the Yellow Mountains, remember to pay close attention on the weather forecast. Most important of all, keep yourself warm and prepare skid-proof boots.
The entrance fee in winter is much more affordable than that in tourist peak times, being reduced from 230 yuan to 150 yuan, and the fare for a cable car (one way) is reduced from 80 yuan to 65 yuan. However, some peaks or trails may be closed in winter if deemed dangerous.
4.

Harbin — Delight in Snow and Ice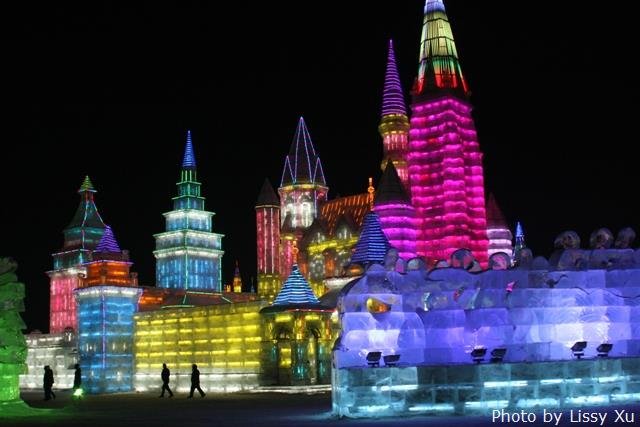 January is the liveliest month in Harbin, because of the annual Harbin International Ice and Snow Festival, which lasts about one month starting from January 5.
Skiing is another popular activity besides. There are several ski resorts in Harbin, and the top three are Yabuli Skiing Center, Erlongshan Skiing Resort, and Jihua Skiing Resort.
Prepare for extreme cold: The average January low and high temperatures are respectively at -25 °C and -13 °C (8 °F – 13 °F). In the night, or with wind chill, temperatures can fall well below -30 °C. However, the cold is quite bearable with the right clothing, as Harbin is very dry.
5.

Yuanyang Rice Terraces — at the Best Photography Time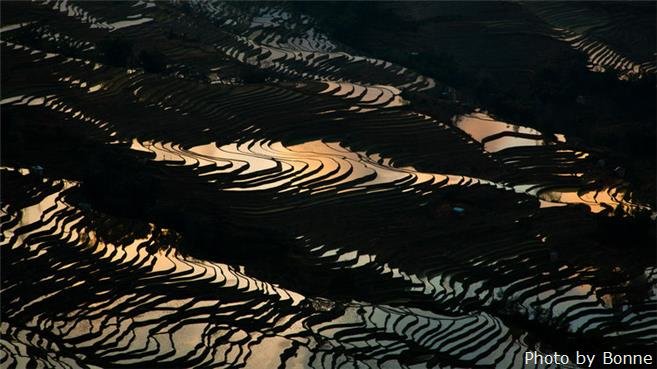 The Yuanyang Rice Terraces in Yunnan are China's most famous rice terraces after Guilin's Longji Rice Terraces. One of China's Five Most Beautiful Rice Terraces, they are situated in the southern Ailao Mountains (哀牢山), dug out by the Hani people.
Photography weather: Though the best period to visit the rice terraces can last from December to March (when the entire rice terraces are irrigated), the most fabulous time to see the Yuanyang Rice Terraces falls in January. In January the weather is stable, with bright sunshine in the daytime and thick fog in the early morning. Seas of clouds on the terraces are more likely in January.
Festival photography: At the beginning of the twelfth Chinese month (which always falls in December or January), the local Hani people hold a "long street banquet" (长街宴, always hundreds of meters long) to sacrifice to their dragon god.
6.

The Songhua River, Jilin — Winter Wonder Photography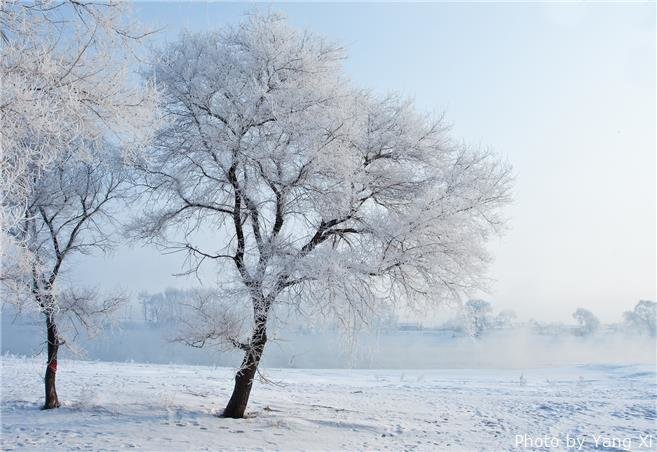 If you are a photographer looking for spectacular winter scenery, the rime wonder of the Songhua River in Jilin City, one of China's four natural wonders, should not be missed.
The best time to appreciate the rime wonder lasts from December to late February. Every year in mid-January Jilin City holds a Rime and Ice Festival.
Winter in Jilin City is severely cold, with the temperature always below -10 °C, but the temperature under the ice of the Songhua River is kept at 4 °C. The big difference of temperature produces a lot of mist, the mist turns into rime hanging on the trees along the banks of the river — the rime wonder.
Skiing is another main tourist theme in Jilin City. There are several ski resorts around this city, and the best three are Beidahu Ski Resort, Songhuahu Ski Resort, and Zhuqueshan Ski Resort.
The colorful Manchu customs of Jilin are another attraction worth discovering. Jilin City is one of the key cities of the Manchu minority.
China's four natural wonders: the rime scenery of Jilin, the rivers and mountains of Guilin, the Three Gorges on the Yangtze River, and the Stone Forest of Kunming.
Related Links

China Highlights
Questions and Answers About The 6 Best Places in January
April Offer $25 Coupon
Send your inquiry before Apr. 30, 2014, and we will email you a $25 coupon.
The coupon is valid till Dec. 31, 2014, for paying tour packages worth $250 or up.
The coupon cannot be used for paying flight tickets, train tickets, hotel rooms and day trips.
Travel Advice or Question? Ask us here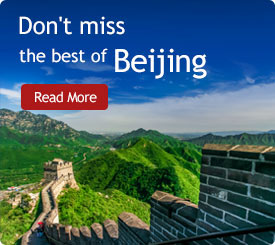 The Most Popular Articles
The Latest Travel Articles