The Five Best Places to Visit in October
October is the middle of autumn in China, so it is the best month to appreciate colorful autumn scenery. Cool weather in October can makes your tour in China more comfortable and enjoyable.
Generally speaking, October is a nice month for traveling to most of popular tourist destinations (including Beijing, Guilin, Xi'an, Shanghai, Chengdu, and the Yellow Mountains) because of cool weather and rare rainy days. The best places to visit in September are also worth a visit in October.
Consider avoiding China's National Day holiday, lasting from October 1 to October 7, as there are more visitors in most tourist destinations, and hotels raise their prices during these days.
China Highlights has listed the five best places to visit in colorful October. If you are a shutterbug and looking for the most beautiful photography locations in October, these places are great choices.
If you are interested in them and plan to have a visit, you can consult us for details for free, and have us tailor-make a tour of China for you to include your favorite China highlights.
1.

Jiuzhaigou in Sichuan Province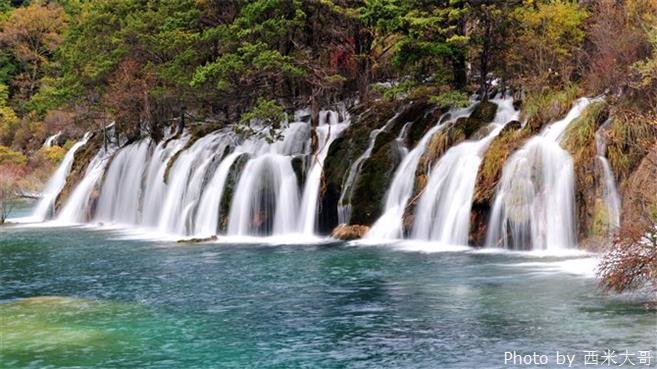 Jiuzhaigou is worth four visits during its four different seasons. However, autumn, especially October, is the best time to visit Jiuzhaigou, because of the comfortable weather and the fairy land of colorful trees (green, yellow, and flaming) and pools, graceful waterfalls, and snow-capped mountains.
Autumn in Jiuzhaigou is short (only September and October), and October is already late autumn there. The low rainfall (53 mm) and cool temperatures (on average 8 °C (46 °F) – 20 °C (68 °F) can make your tour to Jiuzhaigou more smooth and enjoyable.
The average altitude of Jiuzhaigou is about 3,000 meters (remember to prepare for possible altitude effects), which causes the temperatures there to vary greatly between day and night. Both a thin coat and a down coat are needed.
Recommended Tours
2.

Daocheng County in Sichuan Province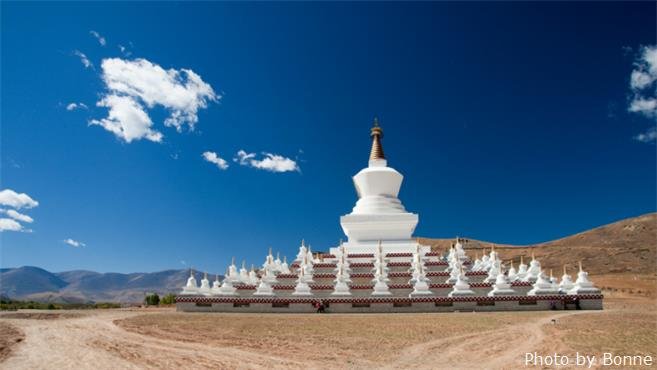 Similar to Jiuzhaigou, Daocheng is one more place famous for its picturesque autumn scenery. In autumn, especially in October, the vast red grassland, the wide yellow meadows, the clear blue skies, and the snow-capped mountains open a gorgeous pictures to visitors.
In October it is always sunny in Daocheng. The average temperature there is 5 °C (41 °F) – 20 °C (68 °F). The temperature difference between day and night is very big, so both long-sleeve T shirts and down coats are needed. Generally speaking, it will snow in late October. So mid-October is the ideal time for a photography tour in Daocheng. Check out our detailed Daocheng travel guide.
Recommended 6-Day Daocheng Photography Tour
Day 1: Drive from Chengdu to Xindu Bridge. You will enjoy beautiful natural scenery of green valleys, clear rivers, and rolling mountains.
Day 2: Xindu Bridge to Daocheng. Visit Mount Haizi Scenic Area and Litang Grassland.
Day 3: Daocheng to Riwa to Yading. Visit Yading Nature Reserve.
Day 4: Yading to Daocheng. Visit Chonggu Temple and have a horse ride on the grassland.
Day 6: Daocheng to Xindu Bridge. Visit Mount Haizi Scenic Area, Litang Temple.
Day 7: Xindu Bridge to Chengdu. Visit Luding Bridge and Daduhe Valley.
3.

Eji'naqi in Inner Mongolia, a Magical Oasis in a Desert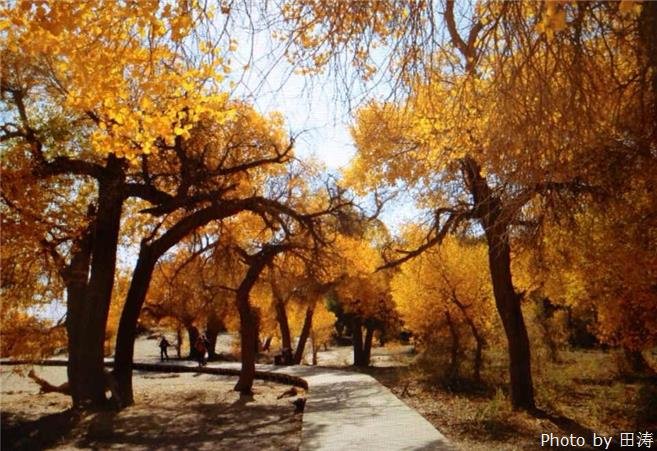 The best months for traveling to Eji'naqi are September and October, when the weather cools down and is less windy and dusty. It is a nice time for traveling to the deep of the desert.
However, October, especially early and mid-October, is the best time for a photography tour of Eji'naqi, because the vast poplars are all in their bright yellow "coats", which makes great landscape shots together with the clear blue skies and peaceful water.
Besides the seas of bright yellow poplars, the largest ancient city site on the Silk Road, the Black City, the sunrise in the desert, and the sunset are other highlights in Eji'naqi. Eji'naqi is about 200 kilometers from Zhangye, where there are magnificent Danxia landforms in Zhangye Danxia Landform Geological Park.
The temperature difference between day and night in October is big, with averages varying from 22 °C (72 °F) to 8°C (46 °F). A hat and a kerchief (for protect yourself from sand) are needed, besides suitably warm clothes. In Eji'naqi, the essence attractions are all in wild or desertplaces, so traveling with a travel agency is highly recommended due to the possibility of getting lost.
4.

Shangri-La, Yunnan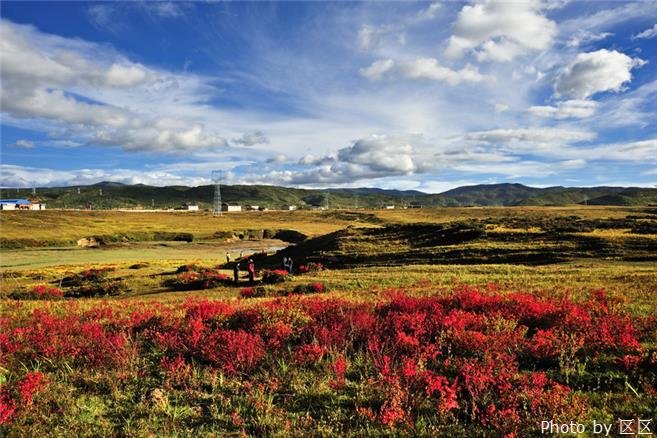 China Highlights has recommended Shangri-La as one of the best places to visit in early summer. However, autumn (September and October) is also a great time for a visit to Shangri-La. Shangri-La (check out the Shangri-La travel guide) is a land of idyllic beauty with quiet lakes, verdant forests, vast grasslands with flocks and herds, mysterious monasteries, and snow-capped mountains.
The most-popular attractions in Shangri-La are: Pudacuo National Park, Meili Snow Mountain, Song Zanling Monastery, Lake Bita and Lake Shudu, Lake Napa, and Baishuitai. Feilai Temple is the best place to catch the sunrise and the sunset scenery with Meili Snow Mountain. If you are interested in ethnic culture, you can visit a local Naxi family.
In October most places in Shangri-La are decorated in flaming red and yellow colors. Rare foggy weather in this month brings a much clearer view of snow-capped mountains for photographers. The temperature difference between day and night in October is big, ranging on average from 5 °C (41 °F) to 20 °C (68 °F).
Shangri-La is about a 4-hour drive from Lijiang (one of the laziest cities in China). You can see our customizable Essence of Shangri-La Tour for reference.
Recommended tour: Four-Day Essence of Shangri-La Tour
5.

The Longji Rice Terraces, Guilin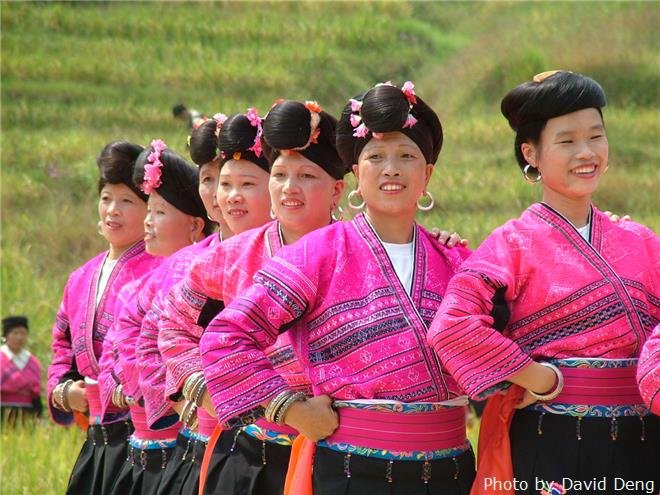 Most people would think that the Longji Rice Terraces are at their most beautiful in early summer, when the entire Longji Rice Terraces are fully irrigated with water. In fact the Longji Rice Terraces in autumn, especially in the first half of October, when the entire rice terraces are decorated with a vast spread of golden rice, are also a great sight to behold.
In October the temperature difference between day and night is big (on average 18 °C (64 °F) –26 °C (79 °F)). The Mid-Autumn Festival falls around early October; and visitors then can experience the local celebrations with the Zhuang and Yao people.
For photography: The sunrise at the Longji Rice Terraces should not be missed. Hotels are available there. Stay at least one night, get up early in the morning (as early as 4 o'clock), hike to a high place, and wait for the moment when the sunshine pierces the horizon. Check out China's Five Most Beautiful Rice Terraces.
Recommended tour: Two-Day Eassence Toure of Longsheng (mainly focus on Longji Rice Terraces)
Related Links

China Highlights
Questions and Answers About The Five Best Places to Visit in October
Farrukh
2014-03-18
Show Answer
I will start Travel from Pakistan will then will enter China to Kashgar(Xinging) and then the final destination will be Foshan and then Hong Kong.I''m a budget traveler so cheap is good while seeing everything is the requirement. Would really appreciate if you can help me in this regards to support me so that i can share my excellent experiences with all my friends internationally.
Hi Farrukh, it is my pleasure to help plan your China tour. In order to give you an accurate quotation please help me with below the information:
1. Number of people in your group including yourself
2. Length of stay in China
3. Entry/ exit city
4. Starting date of the tour
5. Places or attractions that you want to visit
6. Estimative total budget per person
After getting further information from you, I will send you a detailed itinerary.
Whitney Liao replied on 2014-03-19
April Offer $25 Coupon
Send your inquiry before Apr. 30, 2014, and we will email you a $25 coupon.
The coupon is valid till Dec. 31, 2014, for paying tour packages worth $250 or up.
The coupon cannot be used for paying flight tickets, train tickets, hotel rooms and day trips.
Travel Advice or Question? Ask us here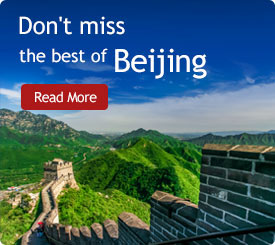 The Most Popular Articles