Chinese Festivals and Events
China Main Festivals
Chinese Festival Calender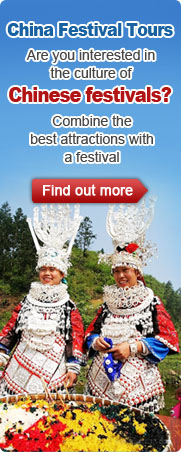 Chinese people celebrate a lot of festivals each year. Most of these festivals take place on important dates in the Chinese lunar calendar. Covered below are some important festivals celebrated by the Chinese people, with links to specific festivals that provide detailed information on festival celebrations, photos and more.
If you are fond of local pageantry, you might want to check to see whether your visiting dates coincide with local festivals at your particular destinations. See also China Public Holidays 2014 , Best Times to Go to China and The Chinese Calendar.
Festivals in This Month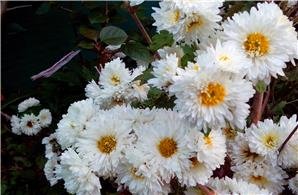 Sep. 26, 2014 to Nov. 16, 2014
The Beijing Chrysanthemum Festival (北京菊花文化节) takes place in Beijing every fall. Visitors can enjoy ...Read more »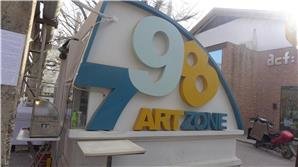 Sep. 2014
Beijing 798 art zone, as one of China's main centers for cutting edge contemporary art, is located ...Read more »

Sep. 13, 2014 to Oct. 06, 2014
Shanghai Tourism Festival is an important tourist festival that is promoted as the people's ...Read more »
Popular Festival Tours
See China's highlights and experience the atmosphere of one of China's top festivals with our Festival Tours, or for a minority culture experience at any time of the year see our Minority Tours.
Sister's Meal Festival In Guizhou Tour

Tour Code: GY-8-GP
Attractions: The Sister's Meal Festival celebrated by Miao people is known in China as Oriental Valentine's Day. Its traditions include eating rice which has been dyed different colors and known as lover's rice.

5-Day Tibet Shoton Festival Tour

Tour Code: XZ-12-GP
Attractions: Shoton Festival is the most important festival in Tibet. This festival begins at Drepung Monastery to seeing Tangka, then shifts to Norbulinka for Tibetan opera.

Planning a trip? Ask us here

800-2682918 (USA & CA)

86-773-2831999

1800-764678 (AU)

0800-0327753 (UK)

800-8793-007 (China)
Q:
Rita Sangari
Asked on 03:20 AM Jun. 28 2014
Reply
I am planning a trip to china in september from 2 till 13 ... is there any kind of festival happen there in this time.... thanks in advance
Hi Rita, Sep.6-8 is the Mid-Autumn Festival in China. Whitney Liao Replied on 11:24 AM Jun. 29 2014
Q:
George Rachels
Asked on 11:20 AM Jun. 25 2014
Reply
Hello, I will be in Shenzhen, China the first two weeks of July. What are some places that I can visit that the normal tourist would not know to see or visit?
There are some places for reference, please click: http://www.chinahighlights.com/shenzhen/article-free-things-to-do.htm Lussie Lu Replied on 9:22 PM Jun. 25 2014
Q:
Zor$gaming
Asked on 3:51 PM Mar. 12 2014
Reply
im going to china what kind of events that are cool in china
Hi Zor, traveling around China is the coolest event in China.
Whitney Liao Replied on 05:41 AM Mar. 14 2014
Q:
Ivette Mejia
Asked on 10:18 AM Sep. 10 2012
Reply
I would like to run in the Taishan Mountain international climbing festival. I cannot find any website to register for the race. Please help me contact the race director.
Hi Ivette, it was held on Sep.6 this year, so no chance now. If you would like to join it next year, we will try our best to contact the director for you. Please let me know 2-3 months in advance.
Whitney Liao Replied on 04:27 AM Sep. 11 2012
Q:
Sue Higgs
Asked on 07:43 AM Sep. 05 2012
Reply
We are planning a trip from Perth WA to HK in October this year. Is there any shops someone could suggest for us to do some home based shopping for our new house we are building including lighting fixtures.
Hi Sue, I'm sorry, I don't know those shops. You can search it on www.alibaba.com, then you will find a lot of suppiers for what you are looking for. Good luck Whitney Liao Replied on 0:03 PM Sep. 06 2012