6 Best Places to Visit in December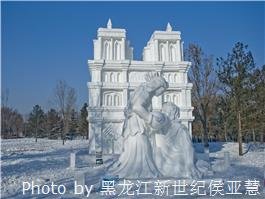 The Snow Sculpture in Harbin
December is the second month of winter in most parts of China. If you have never been to China before and plan to travel to China in December, you still can visit China's most popular three tourist cities: Beijing, Shanghai, and Xi'an, because most of the popular attractions in these cities are historical sites and weather does not play such an important role in appreciating their charms. However, you need to prepare for chilly and windy weather.
December is not the tourist peak time in most parts of China. Traveling in this month, besides avoiding peak season crowds, you can enjoy cost-efficient travel, because the price of hotels and entrance tickets is lower than that in the peak season.
China Highlights has listed the best six places to visit in December, because of their temperate temperature or great snow scenery. If you are interested in any of them and plan to visit China, you can have us tailor-make a tour including your other favorite China highlights.
1.

Hong Kong, for a Delightful Shopping Tour

Usually shopping is one of the main activities when traveling in Hong Kong.

There are at least two benefits of traveling to Hong Kong in December: mild weather and plenty of discounted goods.

Hong Kong in December is mild with lower humidity, and the average temperature is about 21 °C (70 °F). Though it might be a bit smoggy sometimes, heavy rain and typhoons seldom occur in this month. So the weather is nice for visiting Hong Kong's attractions.

Hong Kong is arguably one of the best shopping places in Asia. In December, especially during the days around the Christmas holidays, almost all shops will hold sales promotions. Shopping in Hong Kong in December should be a money saver and a delightful experience. Make your Christmas shopping list and plan your Hong Kong tour now.

Best selling Hong Kong tour: 2-Day Essence Of Hong Kong Tour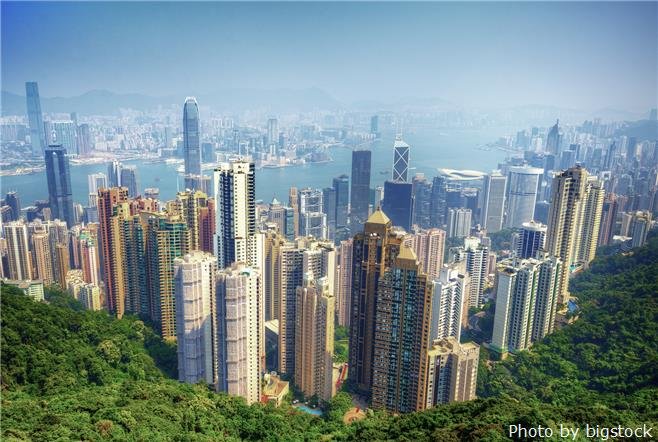 2.

Beijing, Enjoy a Less-Crowded Historical Trip

Beijing is always a popular tourist destination both for domestic and foreigner tourists . However, traveling to Beijing in December, you can enjoy a less-crowded and relatively quiet trip, because this month is the off season in Beijing.

Weather: December is the second month of Beijing's winter, with temperatures just getting above freezing during the day. If it is windy, the weather can be very chilly with dust and fog. If you happen to see snowy weather (some snow always falls on December), you can appreciate the capital's graceful snow scenery, especially the awesome scenery of the Great Wall — with the mountains in snow.

If you only have this month available for travel, you won't be able to see the best of Beijing's natural scenery, but the special silence of winter and fewer tourists will make your visits to historical sites much more peaceful.

Skiing is one of the most popular activities when traveling to Beijing in December. By December all Beijing's ski resorts are open. The most recommended four are Nanshan Ski Resort, Wanlong Ski Resort, Jundushan Ski Resort, and Shijinglong Ski Resort.

Best selling Beijing tour: 4-Day Essence Of Beijing Tour
3.

Xishuangbanna, Yunnan Province

Different from most parts of China, Xishuangbanna's tourist peak season lasts from November to April. Located in southernmost mainland China and quite near Laos, Burma, Thailand, and Vietnam, the customs there are more similar to Thailand. There you can see various types of tropical plants, and may even come across an elephant in Wild Elephant Valley.

The Dai Minority has its biggest population in Xishuangbanna. In Xishuangbanna, you can taste delicious and different food (it is said that Dai people love to eat ant eggs), experience unique ethnic customs. Dai dancing is very elegant, and a typical example is the peacock dance, a dance created after the inspiration of the peacock.
In December, the average temperature is about 20 °C (68 °F). It is a little cool during the morning and the night, with a temperature about 17 °C (63 °F). Early autumn clothes are suitable.

You can contact us to have us tailor-make a warm December trip including Xishuangbanna.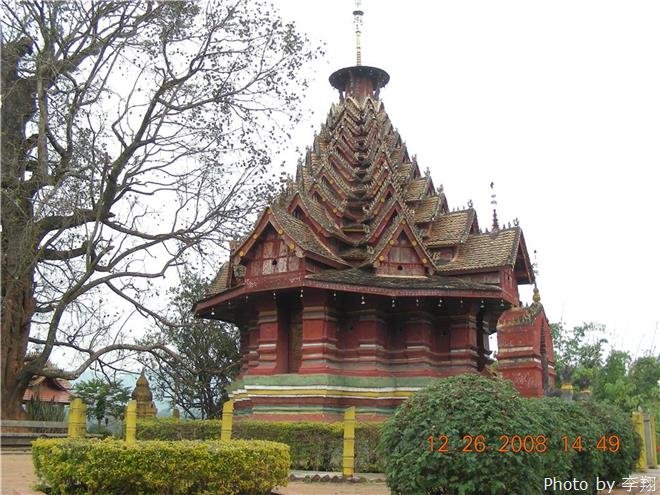 4.

Harbin, Skiing in a World of Ice and Snow

The best times to travel to Harbin is from December to January, when the city is decorated with silver ice and snow. Though the annual Harbin International Ice and Snow Festival opens on January 5, the themed ice and snow celebration activities begin in December, including enjoying ice sculptures, winter swimming, playing football on snow fields, and skiing.

December is already well into Harbin's long winter, which is chilly, dry, and clear with some snow. The temperatures stay well below freezing, on average -10 °C (14 °F) to -20 °C (-4 °F). Remember to prepare warm winter clothes like thick sweaters, overcoats, and scarves. For travelers from warm places, you can buy warm clothes in Harbin, if it is inconvenient to get them in your cities. It is warm indoors, because central heating is available in most buildings.

There are several ski resorts in Harbin, and the top three are Yabuli Skiing Center, Erlongshan Skiing Resort, and Jihua Skiing Resort.

Recommended Harbin tour: 6-Day Harbin Sights & Train Experience to Yabuli Ski Resort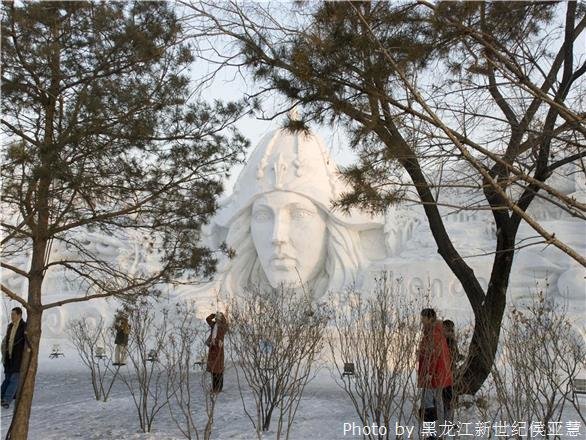 5.

Mount Emei

Mount Emei is about 169 kilometers (about a two-hour drive) from Chengdu City. The snow scenery on Mount Emei is fantastic. Mount Emei rises 3,099 meters above sea level, and it becomes a world of snow during winter. Wear comfortable, waterproof, and skidproof boots when climbing the mountain. Bathing in a hot spring, seeing the sunrise and skiing are also recommended activities on Mount Emei.

In December the temperature on Mount Emei is below zero, especially on its top, and the lowest temperature in December of 2011 was -12 °C (10 °F). You can rent a coat on the top (the Golden Summit). If you plan to stay a night on Mount Emei, you can choose a hotel or a temple. If you want to see the sunrise, you might need to get up early and choose a suitable position, because it might be a little crowded.

Though it is cold in December, you also can see the giant pandas in the Panda Breeding and Research Center in Chengdu. Tasting a spicy Sichuan hot pot in cold December can makes you much warmer.

A popular Chengdu tour including Mount Emei: Chengdu Escapade With Roundtrip Flights Between Beijing And Chengdu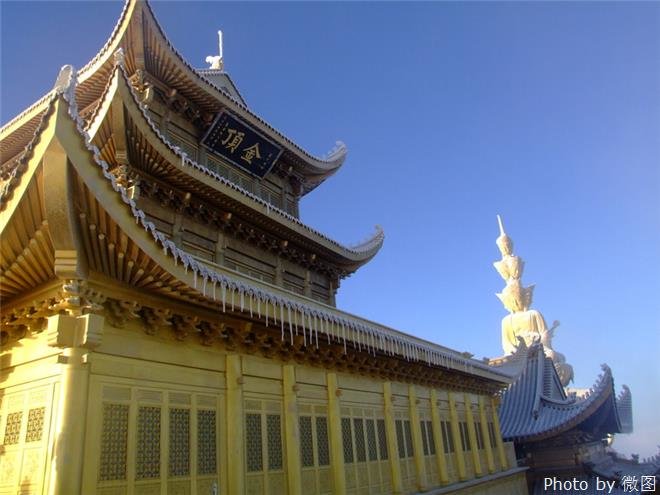 6.

The Yellow Mountains — Magnificent Snow Scenery

The Yellow Mountains are worth a visit all the year round. Different from the famous pictures of the Yellow Mountains, with verdant pine trees and exposed peculiar rocks, the Yellow Mountains in December are large scrolls of peace, pure white, and breathtaking views of snow.

In December, the average temperature on the Yellow Mountains is about -5 °C (23 °F). It is more likely for visitors' to see the magnificent scene of the seas of cloud in winter. The sunrises and sunsets on the mountains are also splendid. These are photographers' favorite scenes.

The entrance fee in winter is much more affordable than that in tourist peak times, being reduced from 230 yuan to 150 yuan, and the fare for a cable car (one way) is reduced from 80 yuan to 65 yuan. However, some parts with precipitous mountains are closed in winter.

Recommended tour of the Yellow Mountains: 4-day Yellow Mountans Classic Tour.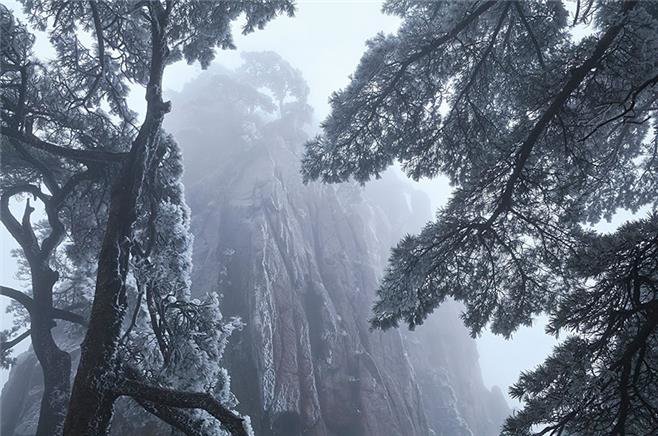 Related Links

China Highlights
Questions and Answers About 6 Best Places to Visit in December
sharadha
2013-11-06
Show Answer
hi,I''m from India. we are planning to visit china this December.we looking for snowfall places.we are coming with young kids 4 & 8 years.Kids wants to see snowfall.Is it too cold in north china? what kind of cloths & arrangement''s i should take.pls suggest best places for kids to enjoy.Thanks
In winter the best place for seeing snowfall is Harbin. The Ice And Snow Festival is undoubtedly Harbin's most famous attraction. The celebration starts from beginning Jan. During the festival, the the whole park is changed into a world of ice sculptures and lanterns. Fanciful and elaborate ice sculptures in teh shapes of animals, plants, buildings or motifs taken from legends sparkle in the frigid air. I think children will like it.
It is bone-chillingly cold. A warm overcoat, such as a heavy, long, down coat, warm hat, scarf, gloves and snow boots are needed to keep warm.
Carol Wang replied on 2013-11-08
April Offer $25 Coupon
Send your inquiry before Apr. 30, 2014, and we will email you a $25 coupon.
The coupon is valid till Dec. 31, 2014, for paying tour packages worth $250 or up.
The coupon cannot be used for paying flight tickets, train tickets, hotel rooms and day trips.
Travel Advice or Question? Ask us here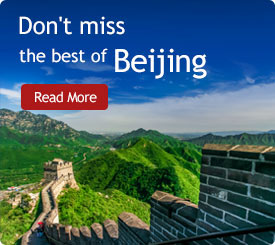 The Most Popular Articles
The Latest Travel Articles