Winter Travel in China — Top China Winter Destinations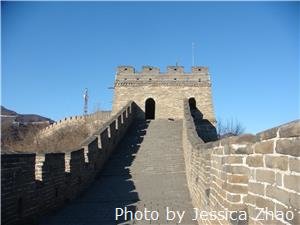 The Great Wall of China sees fewer travelers in low season.
Although China may not yet be a preferred winter destination for most foreign travelers in terms of specific winter activities (though China actually has some decent ski slopes, as our extensive ex-pat community can affirm), it does have its getaway beaches where one can escape winter entirely. In addition, there are many places of stunning natural beauty in China that have mild weather all year round, so there is always something compelling to see or fun to do in China during winter, regardless of the tourist's specific interests.
Why Travel in China's Winter Low Season
Visiting China during the low season may be just the thing for you. Far less tourist crowding, cheaper hotels and flights, winter scenery and activities, and a cool (cold), dry (drier) climate may interest you. See more reasons below.
China's low season begins in November and ends in March (excluding Chinese New Year, when it seems that the whole nation is traveling).
1. Fewer Travelers, Less Crowds
Normally, there are fewer travelers as most Chinese don't travel during this time for various reasons. You will have more space and time to enjoy your trip to the full..
Most of the most popular destinations in China (the Great Wall, Beijing, Xi'an, Shanghai, Guilin, Hong Kong, Hangzhou, Chengdu,...) are still very accessible in the low season, but without the seething crowds of Chinese tour groups!
The most recommended tour: Essence of China Tour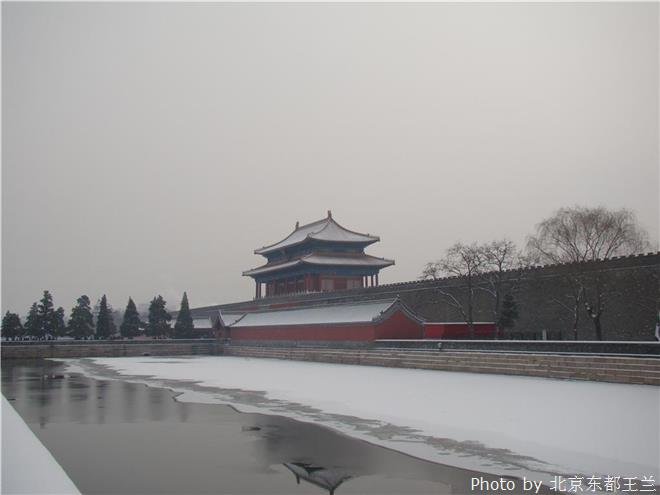 2. Great Deals on Hotels and Airlines
Fewer travelers means most hotels and airlines offer great deals to attract customers; some airlines even offer 80% off flights. Attractions and resorts often sell low-season entrance tickets.
If you believe in the saying, "There is no such thing as bad weather, only bad clothing", then China is yours for a bargain in the low season. The colder weather is a trade-off against lower prices for hotels, transport, and even gate tickets.
3. Chinese New Year Cultural Activities
We recommend being there for China's biggest festival, but bear in mind transport is packed for at least two weeks either side of the date. Hotel prices also go up during the holiday period.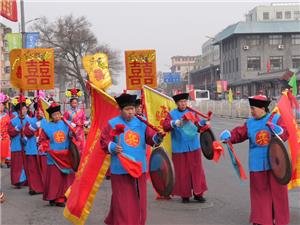 Changdian Temple Fair during the Spring Festival in Beijing
4. Winter Scenes and Winter Sports
You can enjoy skiing in Beijing or Harbin, enjoy winter scenery, or experience Harbin's Ice Festival.
If you want to take in some characteristically Chinese mountain scenery in the snow, then we recommend safer, more-developed locations like the Yellow Mountains and Mount Emei.
The rime scenery of Jilin is one of China's four natural wonders.
Recommended tour: Harbin's Ice Wonderland Tour

5. Cooler (Cold) Weather with Less Rain
If you like it drier and not hot winter might be preferable for you, as it is the driest time of the year all over China, particularly in the north, where a few snow flurries is all you'll get.
China's far south falls within the tropics and these places don't really experience a winter. In fact going in the "winter" would be better time to visit these places for you if you don't relish enduring the sweltering summer heat.
Visit Xishuangbanna for minorities and rainforest, Sanya and Haikou for tropical island scenery and beaches, and the thriving Pearl River cities of Hong Kong, Macau, Shenzhen, and Guangzhou
Winter Around China
Winter in Beijing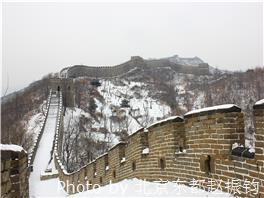 The Snow Scenery of the Great Wall
Beijing experiences very cold, but usually dry, long winters. Winter begins in early November and extends into March. Average temperatures are below freezing, but frequent sunny days are perfect for sightseeing. The capital typifies northern China winter weather.
Lakes, canals, and fountains are frequently frozen solid. Ice skating is very popular at the lakes in Beijing's parks. There are even bicycles designed to be ridden on the ice.
The nearby sections of the Great Wall remain open to visitors during the wintertime. Tourists enjoy climbing the Great Wall and viewing the winter landscape in peace without the crowds.
Winter in the Northeast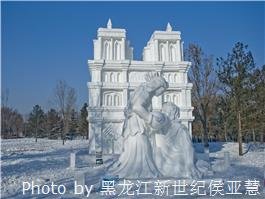 Snow Sculpture in Harbin
Winters in northeastern China are long, cold, and snowy. The province of Heilongjiang borders Russia and its capital, Harbin, is called "Ice City." January temperatures average 10 °F, -12 °C, during the day.
Harbin hosts ice and snow art festivals every winter. The tradition of ice lanterns dates back hundreds of years. The Ice Festival fills Zhaolin Park with magnificent ice sculptures. Sun Island hosts a Snow Sculpture Exposition and is the location of the largest indoor ice and snow art museum.
Winter trips to Harbin should also include the Siberian Tiger Park and nearby ski resorts, and a trip to see the enchanting rime scenery of Jilin.
Winter in Shanghai
Shanghai experiences milder weather than Beijing. The winter season is from December to February. Winters are moist, but there is little snow and days are overcast. Temperatures usually stay above freezing, but will feel colder due to humidity. This is typical of southern China winter weather.
Tourists can enjoy popular Shanghai attractions in the wintertime as long as they pack plenty of warm clothing and reserve heated hotel rooms. Chinese New Year celebrations towards the end of January, or as late as March, include the bell-striking ceremony at the notable Longhua temple, fireworks displays, and the lantern parade.
Winter in Hong Kong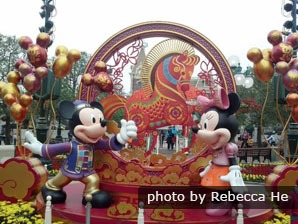 Spring Decorations in Disneyland Hong Kong
Hong Kong's winters are comparatively mild, even warm. Visiting during the cooler winter season is a welcome alternative to trips in hot and humid summers. Average winter temperatures are around a moderate 60 °F, 16 °C, and there is very little rain.
Hong Kong's role as a global, sophisticated city has led it to embrace Western Christmas celebrations. Each year at Christmas skyscrapers are lit with Christmas lights and lavish displays are set up in shops and public spaces. Restaurants serve traditional Christmas fare and stores are filled with shoppers.
Winter in the Southeast
Like in Hong Kong, winter temperatures in the southeast are quite moderate, but feel chillier due to the humidity. The winter season in places like Guangzhou, the capital of Guangdong Province, is very short, usually lasting from late December through January.
Winters in Guangzhou are famous for flowers. Flower stalls and markets appear throughout the city. Bright red Kapok blossoms, the official flower of Guangzhou, bloom all over.
Less-Visited Winter Destinations
Winter in Xinjiang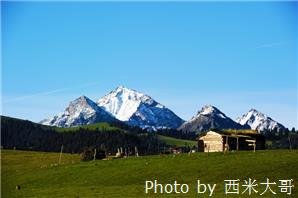 Snow Hills in Xinjiang
Northwestern Xinjiang Province is China's Wild West. The stunning mountains and deserts of Xinjiang Uygur Autonomous Region are featured in many Chinese films. Winter scenery includes snowy hills and valleys and frozen lakes.
Winter in Xinjiang is suited for adventurous travelers who are prepared for the bitter cold and snowy roads. The dry winter lasts from November to March and temperatures from December through February hardly peak above freezing.
Xinjiang encourages winter tourism and many events are held, including the Ice & Snow Tourism Cultural Festival, which includes winter sports competitions, and the Ulunggur Lake winter fishing festival.
Winter in Tibet
Winter tourism in Tibet is a well-kept secret. The Northern Tibet Plateau is freezing cold year-round but winter in southern Tibet is not nearly as cold as expected. January temperatures in Lhasa average a high of 48 °F, 9 °C.
Winter is a great season to experience Tibetan culture as not only are there fewer foreign and fewer Chinese tourists, but many Tibetan farmers travel to Lhasa during the wintertime.
Winter days are often sunny. Nights are much colder. Use caution and take time to acclimate as the thin Tibetan air is even more thin during the winter.
Winter in Inner Mongolia
Not surprisingly, winters in Inner Mongolia are long, cold and feature blizzards. Winter lasts five months, but there are plenty of activities such as skiing, children's sledding, and reindeer sleigh rides.
Several winter festivals take place in Inner Mongolia, such as the Winter Nadam Fair, featuring bonfires, horse races, archery, wrestling, and Mongolian folk dance.
Top China Winter Destinations

Below is a list of China's prime winter destinations, with descriptions that will hopefully inspire you to choose China for your winter vacation this year.
1. Seaside Winter Escape in Hainan Island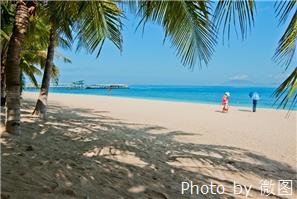 Yalong Beach in Sanya
Sun, water and beaches are what travelers enjoy about Hainan. For winter travelers, it is not unlike Hawaii in the US, which serves as a favorite tropical oasis to escape the frozen winter. Hainan is overflowing with the appeal of an island paradise: golden beaches, sea, waves and seaside holiday resorts. See below for the most famous beaches on Hainan Island. Covered below are some of China's top beaches. See China Highlights Beach Holidays
2. China Ski Resorts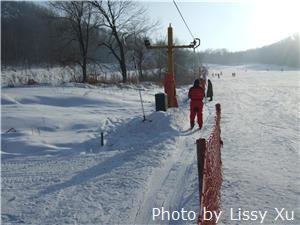 Yabuli Ski Resort
Despite the fact that ski resorts in China are currently still only beginning to be discovered by foreign travelers, winter travelers to China are increasingly opting for China's ski slopes as an alternative diversion. China's ski resorts are concentrated in Northeast China and the region around Beijing.
However, there are a few in West China such as the Xiling Ski Resort in Chengdu. Yabuli Ski Resorts and the ski resorts around Beijing are the most popular among winter travelers. Find below the most famous ski resorts in China. Listed below are some of China's top ski resorts. Take a China Highlights Ski Tour and have fun.
3. Harbin Ice And Snow Festival
The Ice And Snow Festival is undoubtedly Harbin's most famous attraction, held in Zhaolin Park every winter from January 5th to the end of February. During the festival, the the whole park is changed into a world of ice sculptures and lanterns. Fanciful and elaborate ice sculptures in teh shapes of animals, plants, buildings or motifs taken from legends sparkle in the frigid air. See China Highlights China Winter Vacation Deals to appreciate the Ice Lantern Festival in Harbin.
4. Mountain Snowscapes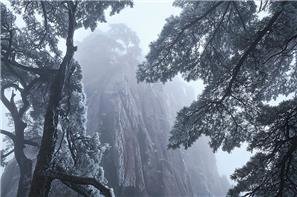 The Snow Scenery of the Yellow Mountains
Take a China Highlights Yellow Mountain Tour and enjoy the Yellow Mountains in quiet winter.
The Yellow Mountains
Huangshan is famous for its marvelous and beautiful scenery. In winter, the mountains becomes a world of frost and ice with silver boughs and rocks everywhere. The Yellow Mountains is one of the best places to view snowy landscapes and rime and glaze scenery in China.
Mt. Emei
Mt. Emei, in Southwest China's Sichuan Province, is known for its sweeping cliffs, high reaching peaks, gushing waterfalls, gurgling springs, towering ancient trees and ancient temples. In winter the mountain is very quiet, free from the tourist crowds, allowing winter travelers to enjoy the mountain, which is a blanket of white with a capping of snow-laden trees.
5. Warm Winter Locations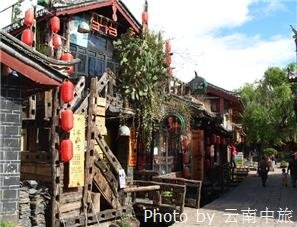 Lijiang Ancient Town
Yunnan Province
Yunnan is without doubt one of the most tempting travel destinations in China. Its varied landscape, with terrain ranging from topical rainforest to snow-capped peaks, never fails to allure even the most fastidious travelers. Winter travelers are fond of Yunnan because of its mild weather. Famous tourist cities in Yunan Province: Kunming, Dali, Lijiang, Xishuangbanna Take China Highlighs Yunnan Tours to have a warm winter vacation in Yunnan. Other famous warm travel destinations include Guangzhou and Hong Kong in south China.
6. Culture Experience
Take a China Highlights New Year Tour and celebrate an authentic Chinese New Year in Beijing as locals do.
There are various cultural activities held in the temples and parks of Beijing during the Chinese New Year holiday usually from late January to early February. This is best time of the year to experience Chinese culture.
Southeast Guizhou
The Miao and Dong minority peoples hold their own traditional celebrations to celebrate the Chinese New Year. Colorful dress, folk performances and interesting activities can be seen during January or February.
Winter Tours of China
Our winter tours showcase the best of China in the cheaper low season. If however you would like to do something a bit different, all you need to do is let us know and we can tailor-make an individual China winter tour for you.
For more on what weather to expect around China:
More China Winter Travel Suggestions

China Highlights
Questions and Answers About Winter Travel in China — Top China Winter Destinations
alex
2014-02-11
Show Answer
Hi, I live in Beijing and looking to go for a tropical weekend either in CHina or close by, direct flight only. So that rules out Xishuangbana etc. but do you have any suggestions or recommendations for travel in March? Many thanks
Hi Alex, inside China, I recommend Sanya and Hong Kong to you. Outside China, Thailand and Malaysia are recommended. Whitney Liao replied on 2014-02-12
Vivien
2013-09-02
Show Answer
Hi, are Jiuzhaigou and Zhangjiajie suitable for young children during winter?
Dear Vivien, Thank you for your inquiry. Winter is the tourist low season in Jiuzhaigou and Zhangjiajie, the weather is cold. The coldest months are December and January, and the average high and low temperature in these area can reach 15℃ and -7℃. If you want to take children there during this period, please do prepare some down jackets and sweaters. Note: Huanglong in Jiuzhaigou will be close if the snow is too heavy. Doris Huang replied on 2013-09-05
Tom Kocher
2013-02-27
Show Answer
What months of the year constitute winter in China. And how or when does the monsoon season effect Sanya?
Hi Tom, the winter months in China is Dec.-Feb. The monsoon season to effect Sanya usually takes place in May. and June.
Whitney Liao replied on 2013-02-27
pooh
2013-01-28
Show Answer
hi im pooh living in keqiou . plz tell me some cheap, attractive nd warm places in china to go fr 3-4 days in new year .
Hi Pooh, I recommend Sanya in Hainan Province to you. It is the warmest place in China in winter. Whitney Liao replied on 2013-01-28
sam
2013-01-17
Show Answer
I had read that Beijing, Harbin, and Hainan would be the best places to go! http://trip-per.com/blog/index.php/the-best-winter-tourist-destinations-in-china/. Is this true? Where should I go to have the best winter in China?
Hi Sam, yes, quite true. Beijing and Harbin are the most popular cities for ski resorts and ice & snow festival. While Hainan is the warmest place during winter in China. Besides, there are beautiful sea and beaches.
Whitney Liao replied on 2013-01-18
April Offer $25 Coupon
Send your inquiry before Apr. 30, 2014, and we will email you a $25 coupon.
The coupon is valid till Dec. 31, 2014, for paying tour packages worth $250 or up.
The coupon cannot be used for paying flight tickets, train tickets, hotel rooms and day trips.
Travel Advice or Question? Ask us here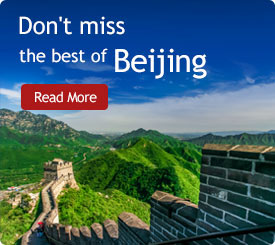 The Most Popular Articles
The Latest Travel Articles