The Five Best Places to Travel in February
February is the last month of winter in most places of China. Chinese New Year or Spring Festival more likely falls in February: during the period from 2001 to 2020, 12 Spring Festivals fall in February. So February is a great month to experience the most important festival in vast China.
This article will guide you to the best places to travel in February, including where to experience Spring Festival, where to ski, where to view snow scenery, and where to enjoy a warm winter.
China Highlights is expert at tailor-making private tours. You can contact us to have us tailor-make a winter tour of China or check out the recommended tours below.
1.

Beijing — Travel Before Windy Spring

February is the last month of Beijing's winter. After that Beijing steps into a season with much wind and dust. Therefore February is a nice month to travel to Beijing, though the temperature is low, but probably without snow.

February is not a peak time for traveling to Beijing. You can enjoy a less-crowded trip, especially at the Forbidden City, the Temple of Heaven, and the Summer Palace, which are full of crowds in peak season.

During Spring Festival period, the temple fairs make the city full of festival atmosphere. A lot of folk performances will be held, especially in the old city areas (actually central Beijing), including Qianmen Street.

Hong Kong also enjoys quite a rich festival phenomenon during the Spring Festival period. However, it might be a little crowded, especially in Disneyland.

Check out our best-selling tour: 4-Day Essence of Beijing Tour.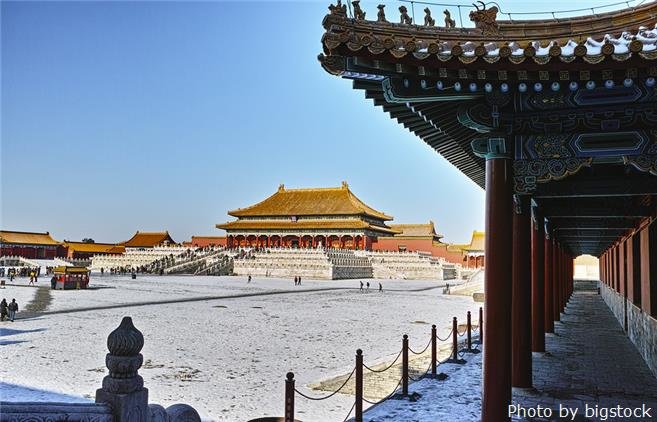 2.

Hainan Island — a Leisurely Tropical Holiday

Hainan Island is the principal island of Hainan Province. Located in southernmost China, this island is the warmest place in China during February.

February is the boom month of traveling to Hainan Island, especially to Sanya, because of the comfortable weather: the temperatures range from 17 °C to 26 °C. You still can swim in the sea at around 3pm, when the water temperature is warm and comfortable.

On Hainan Island most of the activities are related to the sea, beaches, and sunshine. You can enjoy a leisurely time in the "oriental Hawaii" — Yalong Bay, take photos in Dongzhaigang Mangrove Forest (东寨港红树林), hike in the Tianya Haijiao Scenic Zone (literally the end of the sky and sea), and shop for duty-free commodities.

There are some other warm places to avoid winter chili: Xishuangbanna, Guangzhou, Shenzhen, and Hong Kong.

Our 6-Day Sanya Beach Holiday Package may inspire you to take a warm winter holiday in China.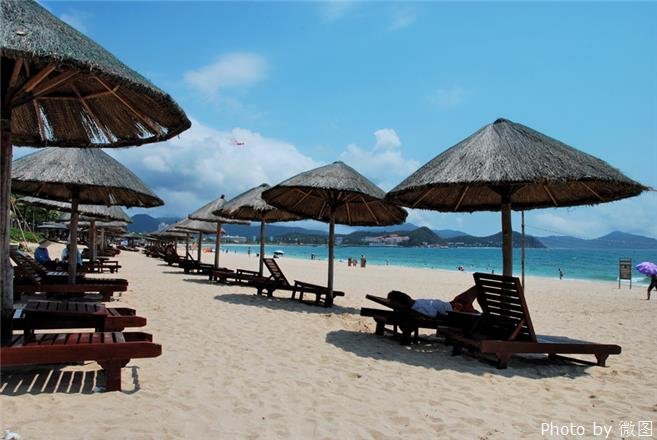 3.

Yuanyang Rice Terraces — Photographers' Paradise

February is early spring in Yunnan Province. In February there is a splendid landscape for photographers in Yunnan Province: the irrigated Yuanyang Rice Terraces, where you can catch wonderful shots of light and shadow.

Though the period from November to April is good for traveling to the Yuanyang Rice Terraces, the period around the Spring Festival (more likely to fall on February) is the BEST times to travel there, because of the more prevalent seas of clouds. Around mid-February the blooming wildflowers make it more charming.

Temperature: The day-night temperature difference is quite large: 3 °C to 17 °C. Wrap up warm if you are planning to catch the sunrise or sunset, and bring layers as it gets colder the higher up you go.

Yunnan Province is a great destination all year round. There are so many recommended things to do in this colorful province, such as photography at the Yuanyang Rice Terraces and Dongchuan Red Land, retracing history at Shuhe Ancient Town and the Old Town of Lijiang, exploring the land of the Lost Horizon — Shangri-La, and enjoying a warm February in Xishuangbanna (13 °C to 31 °C).

You can have us tailor-make a tour to Yunnan Province for you, covering the Yuanyang Rice Terraces and your other favorite attractions.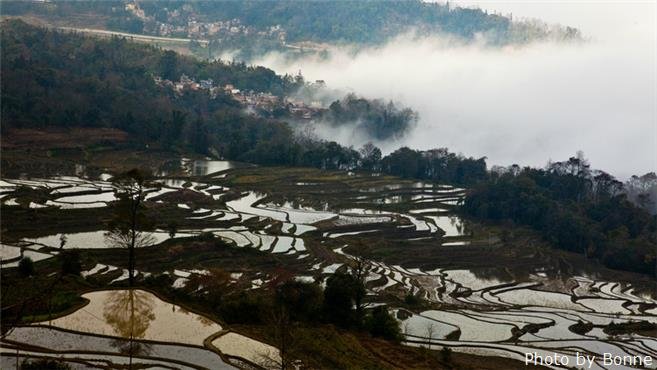 4.

Mount Emei — Snow Scenery and Seas of Clouds

Mount Emei is one of China's four famous Buddhist mountains, well-known for its sacred Buddhist culture and amazing natural beauty.

In February, though the temperature on the mountain is quite low (coat rental service is available on the mountain), the spectacular sunrise on the snow-capped top and the dreamy seas of clouds still attract numerous travelers. Most of the time in February, Mount Emei enjoys fine weather.

Skiing: You can go skiing at Mount Emei Ski Resort. Another choice is Xiling Ski Resort, the best ski resort in South China, about 120 kilometers from Chengdu City.

Other attractions: Mount Emei is only about 33 kilometers from the Leshan Giant Buddha, one of China's great endangered attractions. If you are planning to enjoy the quiet end of winter at Mount Emei, you can make a tour based around Chengdu City (only about a 2-hour drive away), including seeing giant pandas at the Panda Breeding and Research Center, watching a "Magical Face Changing" performance, and tasting various Chengdu snacks (Chengdu food introduction).

Temperature: February is cold, with an average high of 12 °C (54 °F) and an average low of 5 °C (41 °F). Wear full winter clothes to stay warm when you go outside.

See giant pandas and visit Mount Emei on our 5-Day Chengdu Tour.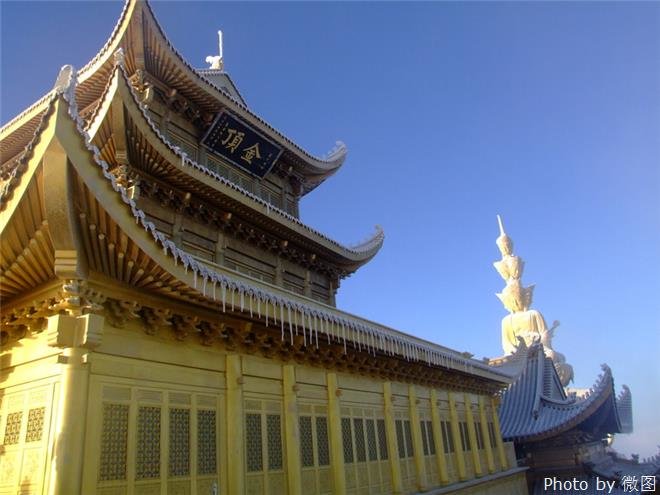 5.

Harbin — Skiing in China's Best Ski Resort

China's best and largest ski resort, Yabuli Ski Resort, is 197 kilometers (3 hours) from Harbin City. If you are an experienced skier looking for a tour including skiing in a great ski resort, head to Harbin.

The very fact that Yabuli Ski Resort serves as the primary training venue for China's national ski teams and the Antarctic expeditions of China should give an idea of the quality of the slopes there. The ski resort was built on Yabuli Sun Mountain, part of the Changbai Mountain Range, where you can enjoy brilliant snowy forest scenery.

Harbin is a Chinese city with a Russian feel, which is typically reflected by the Russian style buildings, especially St Sofia Orthodox Church. The annual Harbin International Ice and Snow Festival lasts till late February. The Sun Island Scenic Spot features snow sculptures, and the Grand World of Ice and Snow features ice sculptures.

Weather: In February it is still freezing cold and dry with snowfall in Harbin. Temperatures range from -21 °C (-7 °F) to -8 °C (17 °F) on average.

Other top China ski resorts: Nanshan Ski Resort, Huaibei Ski Resort, Xiling Ski Resort, and Alshan Ski Resort

See our 6-day Harbin tour, covering the main Harbin sights and skiing in Yabuli.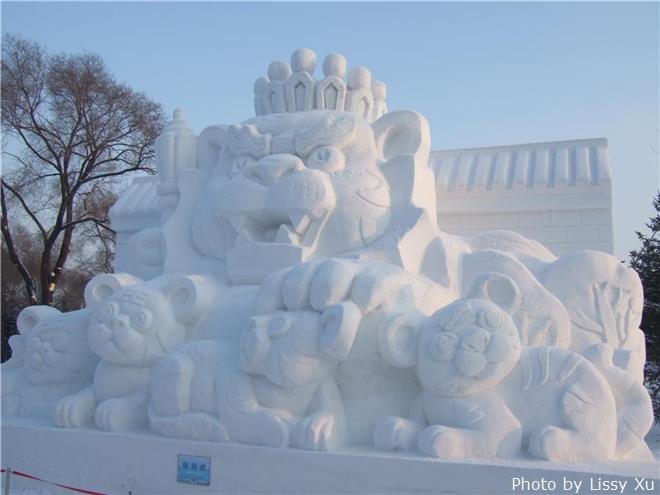 Related Links

China Highlights
Questions and Answers About The Five Best Places to Travel in February
Vivian
2013-01-12
Show Answer
HI I am planning a trip to Hong Kong and China. What city in China will be closest to Hainan?Thanks. How cold it is in Beijing during Feb. 14-18? I am coming with a 7 years old kid and 80 years old mom. I am worried if they will handle the coldness well.
Dear Mezba,
We can not your reservation in our system. Did you book the flight tickets by China Highlights? If not, please contact the agency who book flight ticket for you.
Nancy

Nancy Deng replied on 2013-01-13
Dear Vivian,
The closest city to Hainan is Hai'an which located in Guangdong province. It is easy to take a ferry boat from Hai'an to Haikou (capital of Hainan). It will be very cold and may be snow during Feb. 14 – Feb. 18. Please bring thick warm coat with you during that time.
Nancy

Nancy Deng replied on 2013-01-13
April Offer $25 Coupon
Send your inquiry before Apr. 30, 2014, and we will email you a $25 coupon.
The coupon is valid till Dec. 31, 2014, for paying tour packages worth $250 or up.
The coupon cannot be used for paying flight tickets, train tickets, hotel rooms and day trips.
Travel Advice or Question? Ask us here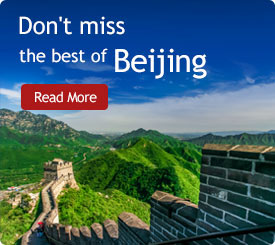 The Most Popular Articles
The Latest Travel Articles