Silk Road Travel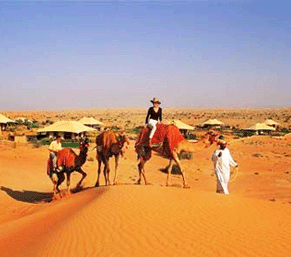 A tour of the Silk Road is truly a journey into the ancient history and diverse culture of China quite unlike any other. The range of attractions is quite unsurpassed.
It's a journey of contrasts: Han and Uyghur ethnicity, Buddhism and Islam religion, desert and mountain scenery, East and West (Central Asian) culture.
Travel from the Han culture of the ancient capitals of Xi'an and Luoyang, with the First Emperor's magnificent Terracotta Army, crossing the Yellow River (China's mother river) at Lanzhou, to the extreme Western end of the Great Wall and its desert forts at Jiayuguan, to the best-preserved evidence of the development of Chinese Buddhism at the Mogao Grottoes of Dunhuang.
Also at Dunhuang, see the beautiful Mingsha sand dunes and ride a camel like in times of old. Further west experience the minarets, dancing, roast mutton and grapes of the Muslim Uyghur people, the ancient ruins of Jiaohe in Turpan, the third deepest land on the planet, and Heavenly Lake nestling in the snow-capped Heavenly Mountains near Urumqi.
Journey from scorching desert austerity to cool, watery mountain beauty and lush green upland pasture, and, if you have time, cross the Taklamakan Desert to the frontier outpost of Kashgar, which has a market as fragrant and bustling as in ancient days.
The Silk Road has everything you need for a rich cultural journey into the heart of China's past.
Also read:
Roads Less Traveled in China
Silk Road Tours

Chinese Pinyin: Sī Chóu Zhī Lù
Length: 7,000 kilometers
Location: Between Xi'an in China and Iran
Also read: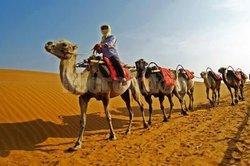 The Ancient Merchants on the Silk Road
The Silk Road was opened up around 130 BC when the Han Government dispatched General Zhang Qian as an envoy to build good relationships with small nomadic states west of China.

The Terracotta Warriors Museum (Location: Xi'an)

lies 1.5 km east of the Tomb of Qin Shihuang, known as the First Emperor, who unified China 2,200 years ago. Emperor Qin, from whom China gets its name, ordered the creation of this model army.

White Horse Temple (Location: Luoyang)

Located 12 kilometers east of Luoyang City, White Horse Temple is one of the oldest Buddhist temples in China and is renowned as the cradle of Chinese Buddhism.

The Mogao Grottoes (Location: Dunhuang)

, commonly called the "Thousand-Buddha Caves", and praised as "a glittering pearl that adorns the Silk Road", are the most famous grottoes in China.
What are the cultural issues on the Silk Road? Please do not talk about sensitive issues such as religions and politics when in Xinjiang. 60% of the total population of Xinjiang Uygur Autonomous Region belong to non-Han minorities.
How are the road conditions on the Silk Road? Xinjiang is 1/6 of the area of China, so there are long distances between cities. If you travel to the south of Xinjiang...

China Highlights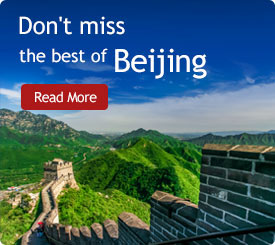 Silk Road Travel Guide
The Most Popular Articles
The Latest Travel Articles