Silk Road Adventure
Major Cities on the Silk Road
Xi'an - was the first capital of united China under First Emperor Qin in 221 BC.
Jiayuguan - was a strategic pass on the Silk Road and the beginning of the Great Wall.
Dunhuang - was the entry point of Buddhism into China (130 AD), with the oldest Buddhist relics in China.
Turpan - is where underground irrigation was invented in 2000 BC and is famous for its dried fruit and Uyghur culture.
Kashgar – the quintessential trading post on the Silk Road still maintains it's mystery and isolation.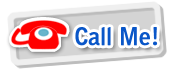 Have you felt like you are stepping back in time? Many of the places on our Silk Road Adventure tours will make you fell like this.
The story of Marco Polo made the Silk Road famous and real for many of us but of course, he was just one of the thousands who risked their life, as well as their money by making the journey across continents and thousand of miles, to tap into the riches of the east. The "Silk Road" or more correctly "Silk Roads" commence in Xian and travel through far western China and exit through countries on China western borders on their way to the Middle East and Europe. Hundred of years of cultural exchange have left the area with a fascinating landscape and history. The dry climate has preserved many ruins which give our imaginations a palette to work from. Many ethic groups make their home in this far flung part of China, often still living a lifestyle like that of their great grand fathers.
All tours below are flexible to tailor made to your needs. Customize Your Own Trip Now
Every tour is backed by our Value Guarantee and our Money Back Guarantee.
Silk Road Map
Explore the Silk Road with your mouse. Scroll over the pictures for enlargements and more information.