Shanghai Day Trip
Our Travel Advisors' Top Hand-Picked Day Tours
We have 16 Packages for your match!
Morning Shanghai History and Culture Tour (Group)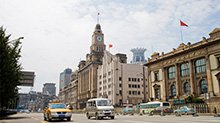 You will explore Shanghai's history and culture in this morning tour. Visit the historical landmark buildings and residential areas, including the Bund, the old Residential Long Tang, the old French Concession, old streets and roads, Xintiandi, and discover the locals' lives of Shanghai's people.
Duration:4 hrs
Attractions: Former French Concession Precinct,The Bund,Xintiandi
Half Day Zhujiajiao Ancient Town Shanghai Tour (Private)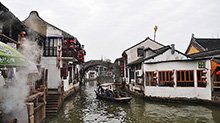 You will have a look at Shanghai's Venice. Zhujiajiao is a well-known ancient town. With a history of more than 1,700 years, the little fan-shaped town glimmers like a bright pearl in the landscape of lakes and mountains.
Duration:4 hrs
Attractions: Zhujiajiao Ancient Town
Zhouzhuang Relaxing Seat-in-coach Day Tour (Group)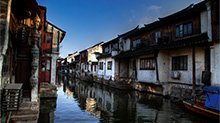 Zhouzhuang Water Village is a place worth going to. Its famous scenic spots include the Double Bridge, Shen's House and Zhang's House. You can take a boat trip around the town, enjoy local residents' houses, bridges over the flowing stream and get to know the story of this town.
Duration:8 hrs
Attractions: Zhouzhuang Water Town
Evening Huangpu River Cruise, Night View of the Bund, Nanjing Road (Private)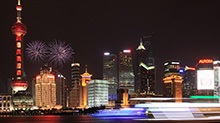 This tour itinerary focuses on giving you complete exposure to the most popular activities and visited destinations for tourists in Shanghai: a Huangpu River cruise, the Bund and Nanjing Road.
Duration:3 hrs
Attractions: Huangpu River Night Cruise,Nanjing Road,The Bund
One-Day Suzhou Seat-in-coach Tour from Shanghai (Group)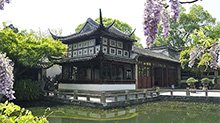 Suzhou is not only a city with beautiful scenery but also a city with long history which has left behind many attractive scenic spots and historical sites. The Lingering Garden was built in Ming Dynasty; it is praised as one of the China's four famous gardens. The Ancient City Wall has both the land and water gates with a history of 2500 years. Suzhou Museum houses over 30,000 cultural relics notably of excavated artifacts, including Ming and Qing Dynasty paintings and calligraphy, arts and crafts.
Duration:8 hrs
Attractions: Lingering Garden,Panmen Gate,The No.1 Silk Factory
One-day Shanghai Seat-in-coach Tour (Group)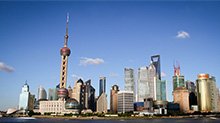 You will explore the Yu Garden, the Bund, Xintiandi, Pearl City, the Jade Buddha Temple, People's Square and Shanghai Museum. Yu Garden is a classic garden from the Ming Dynasty, with a history of 400 years. The well-known Bund is a must for visitors to Shanghai. The road along the Huangpu River is stuffed with buildings of the European Renaissance period style. Xintiandi is a new entertainment spot as well as the new landmark of Shanghai. There are modern restaurants, clubs, cafes and a delightful maze of cobbled streets here.
Duration:8 hrs
Attractions: Jade Buddha Temple,The Bund,Xintiandi,Yuyuan Garden
Charming Seat-in-coach Tour of Shanghai at Night (Group)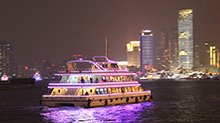 You will enjoy the night scene of this metropolitan city. All must-see spots are included: People's Square, the Bund, Huangpu River Cruise, Huaihai No.1 Fashion Street and Xintiandi.
Duration:3 hrs
Attractions: Huaihai Road,Huangpu River Night Cruise,People's Square,Xintiandi
To Be a Shanghainese: Longtang, Local Dinner and Free Market (Private)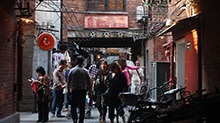 This tour itinerary focuses on giving you an opportunity to participate in a bona fide traditional Shanghai life by guiding you through the longtang (the traditional residential alleyways in Shanghai), arranging dinner in a local resident's home and visiting a local free market.
Duration:7 hrs
Attractions:
One-Day Hangzhou Seat-in-coach Tour from Shanghai (Group)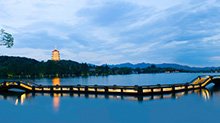 You will explore a beautiful and magnificent city in China - Hangzhou - and visit its famous scenic spots: West Lake, Huagang Park, the Lingyin Temple and Dragon Well Tea Plantation. West Lake is the most popular; it is now a National 5A Scenic Spot and World Heritage Site. Lingyin Temple is at the foot of Lingyin Mountain, just beside West Lake. It is one of the most famous ancient Buddhist temples in China. Dragon Well Tea is one of the top ten famous green teas.
Duration:8 hrs
Attractions: Lingyin Temple,Viewing Fish at Hua Resort Huagang Huagang,West Lake
Tongli Village Tour from Shanghai (Private)
You are about to visit Tongli, a water town with a network of canals covering it. To better fit into the local life, you will take a rickshaw ride in Tongli and have a cruise trip on the canals of the town.
Duration:8 hrs
Attractions: Tongli