Chinese Language
Interest in Chinese language is growing around the world as developments in transport and communications make this planet seem a smaller place. Mandarin (standard Chinese) is the most used mother tongue on the planet with over 800 million native speakers.
The two world languages with over a billion users are English and Mandarin. English is used by over 1.8 billion people worldwide and Mandarin is used by over 1.3 billion people, including people using them as a second language or business language.
China has many languages, the most famous being Mandarin (China's national language) and Cantonese (spoken in Southeast China). There are many dialects and minority languages in China. Click here for more on China's Languages.
See Ten Essential Phrases for Tourists in China for basic communication in Chinese.
Chinese Characters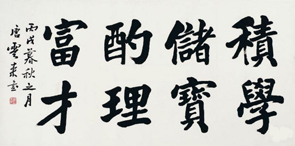 What makes Chinese language particularly fascinating is its written form. Chinese characters are the only pictorial written form in modern use. They are rich in symbolism and many have stories behind them. Chinese characters are especially beautiful when "penned" with a brush in the traditional way. Chinese writing or Chinese calligraphy is a highly regarded art form.
Chinese Literature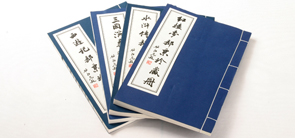 Mastery of language, particularly the written form and being able to read, is synonymous with being civilized in China. Chinese literature is rich in philosophies, poetry and proverbs that are quite unusual and unique, as Chinese culture developed for thousands of years in relative isolation. See our selection of Chinese proverbs.
Learning Chinese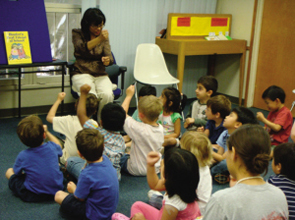 We have provided information on learning Chinese, as many of our customers would like to be able to speak a little Chinese when they tour China, and maybe even recognize a few characters. Chinese is often quoted as being the most difficult language to learn on the planet. Much of this is due to the difficulty in remembering Chinese characters (3-4,000 in common use). While learning to read and write is a laborious process, learning to speak a few phrases (see our Chinese lessons and Chinese Phrasebook) is relatively easy.
Spoken Chinese is in the form of tonal syllables, each syllable corresponds to a Chinese character. It can be written using the English alphabet in a pronunciation notation called pinyin (see Chinese Pronunciation).
Chinese Calligraphy Experiences
Chinese Ancient Cities
By joining our ancient city tours, visitors can add Chinese calligraphy classes to the itinerary at very favorable prices.
See our best Beijing tours and Xi'an tours to discover Chinese history and culture.
Collections in Top Museums
Most comprehensive museums in China have calligraphy collections. See our Museums Tours.
Planning a trip? Ask us here

800-2682918 (USA & CA)

86-773-2831999

1800-764678 (AU)

0800-0327753 (UK)

800-8793-007 (China)
Q:
Alberto Cardosa
Asked on 5:34 PM Jul. 03 2012
Reply
I am wondering as to is there any way that you could send me some information on the chinese language I want to learn the language I plan to visit your country within a month or two, any information would be greatly appreciated.
Hi Alberto Cardosa ,
Thank you for your inquiry. You can visit our website to learn Chinese http://www.chinahighlights.com/video/learn-chinese/ . Since you are planning to visit China, you can search our China Tours for reference http://www.chinahighlights.com/tour/. We can book or tailor-made a tour for you. Please feel free to contact me. Regards, Alice.
Alice Cai Replied on 07:40 AM Jul. 04 2012
Q:
keli
Asked on 0:13 PM Jul. 03 2012
Reply
oi eu gostei muito da cidade é uma cidade encrivel com varios pontos turisticos que posa ir.

Hi! There are many amazing cities with several tourist sites in China! For example, Beijing, Xi'an, Shanghai, Guilin, Hong Kong, Hangzhou, Chengdu and so on.
For more information please click:
http://www.chinahighlights.com/travelguide/china-travel-city-guide.htm
If you like China Highlights' service, please click:
http://www.chinahighlights.com/forms/tailormadetours.htm
Peter Replied on 03:30 AM Jul. 04 2012