Chinese Language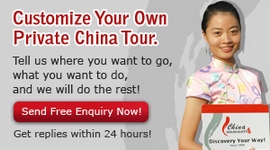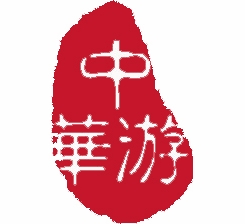 Chinese Version of China Highlights
Interest in Chinese language is growing around the world as developments in transport and communications make this planet seem a smaller place. Mandarin (standard Chinese) is the most used mother tongue on the planet with over 800 million native speakers.
The two world languages with over a billion users are English and Mandarin. English is used by over 1.8 billion people worldwide and Mandarin is used by over 1.3 billion people, including people using them as a second language or business language.
See Ten Essential Phrases for Tourists in China for basic communication in Chinese.
China's Many Languages
China has many languages, the most famous being Mandarin (China's national language) and Cantonese (spoken in Southeast China). There are many dialects and minority languages in China. Click here for more on China's Languages.
Chinese Characters
What makes Chinese language particularly fascinating is its written form. Chinese characters are the only pictorial written form in modern use. They are rich in symbolism and many have stories behind them. Chinese characters are especially beautiful when "penned" with a brush in the traditional way. Chinese writing or Chinese calligraphy is a highly regarded art form.
Chinese Literature
Mastery of language, particularly the written form and being able to read, is synonymous with being civilized in China. Chinese literature is rich in philosophies, poetry and proverbs that are quite unusual and unique, as Chinese culture developed for thousands of years in relative isolation. See our selection of Chinese proverbs.
Learn Chinese
We have provided information on learning Chinese, as many of our customers would like to be able to speak a little Chinese when they tour China, and maybe even recognize a few characters. Chinese is often quoted as being the most difficult language to learn on the planet. Much of this is due to the difficulty in remembering Chinese characters (3-4,000 in common use). While learning to read and write is a laborious process, learning to speak a few phrases (see our Chinese lessons and Chinese Phrasebook) is relatively easy.
Spoken Chinese is in the form of tonal syllables, each syllable corresponds to a Chinese character. It can be written using the English alphabet in a pronunciation notation called pinyin (see Chinese Pronunciation).
Also read how to communicate with Chinese?
Chinese Calligraphy Experiences
FAQs About Learning Chinese
How many people use Chinese?


Chinese is used by approximately 1.3 billion people around the world, that is almost one sixth of the world's population.

Is it difficult to learn Chinese?


Learning Chinese, like learning any other foreign languages, always poses a challenge for non-native speakers. It is important to practice on a regular basis, ideally spend some time on it every day or every week.

How many Chinese characters do I need to know?


Mastering 3000-4000 frequently used characters is enough to cover daily conversations and readings.