Besides Beijing, Xi'an and Shanghai, the tour also includes ancient Pingyao, a place is highly recommended by the Lonely Planet. It is a tour to have an in-depth view of China.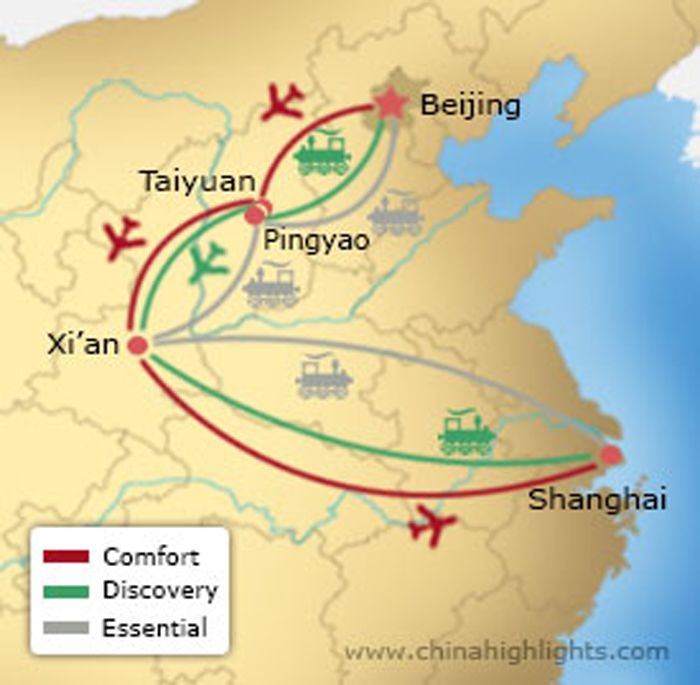 Comfort Trip
Discovery Trip
Essential Trip
Free Quote
Comfort Trip Summary
Full Itinerary
Hotel: Beijing Marriott Hotel (Deluxe Room)
Private Airport Transfer (Beijing)
Your local tour guide, driver and private car will be waiting for you upon arrival in Beijing. Your guide will assist you with your luggage at the airport and take you to your hotel.
Enjoying a Leisure Recovery
Your afternoon or evening is free for you to recovery and relax. Feel free to ask your guide what there is to do nearby, if you want to take a walk or discover parts of the area on your own.
Day 2
Explore an Old Picture of Beijing
Hotel: Beijing Marriott Hotel City Wall (Deluxe Room)
Breakfast & Lunch
Tasty a Bit of Old Beijing
Enjoy a leisurely breakfast, as your guide waits for you in the hotel lobby. When you're ready you will be whisked off to the Forbidden City, a symbol of Chinese Royal life in the past. Take a rickshaw through Beijing's traditional houses - Hutongs from the Bell Tower to the Drum Tower, and visit a family who live in the hutong to find out about life in the courtyard!
You will also visit Tian'anmen Square, a symbol of China's national pride. It holds the Monument of the National Heroes, the Great Hall of the People, the National Museum of China and the Mausoleum of Mao Zedong. Enjoy lunch at a local restaurant.
Did you know …
That the Square can hold up to one million people!
Unique Experience about Chinese Early Education
Visit to Gaobeidian Village Kindergarten to get a glimpse of Chinese early educational system. Watch the children's performance and play games with them.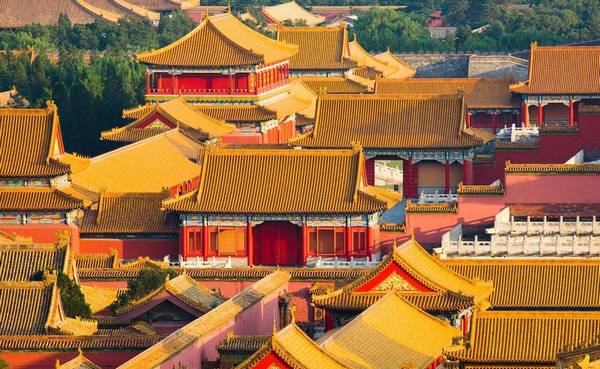 The Forbidden City
Day 3
Visiting to the Mutianyu Section of the Great Wall
Hotel: Beijing Marriott Hotel (Deluxe Room)
Breakfast & Lunch
Walking on the Great Wall
The Great Wall at Mutianyu is less crowded and has better architecture than at Badaling with more watchtowers. One day visit to the section with lots of fun by taking round-way cable car.
Good to know
If you do not fancy a short walking and taking cable car, you can still enjoy a 3-4 hour hike from Jinshanling to Simatai West, which will have no influence of the tour price.
Mutianyu Section of the Great Wall
Day 4
Explore a Traditional and Modern China
Hotel: Beijing Marriott Hotel (Deluxe Room)
Breakfast & Lunch
Go Beyond Being a Tourist and Explore Beijing Like a Local
Together with your guide, head out in the morning to experience Tai Chi exercise with locals at the Temple of Heaven and then enjoy a boat ride at the Summer Palace, a favorite place of Empress Dowager Ci Xi of the Qing Dynasty. Enjoy lunch at Jardine Matheson Spring Restaurant.
Mingle with Artists at 798 Art District
You will be addicted to a variety of Chinese galleries set in some abandoned factories at the 798 Art District, which is the largest and most popular place for Chinese artists.
Good to know
If you like Chinese Kung Fu, ask your guide to book night show tickets. The show tells a story about how a boy monk grows up to a Kung Fu master.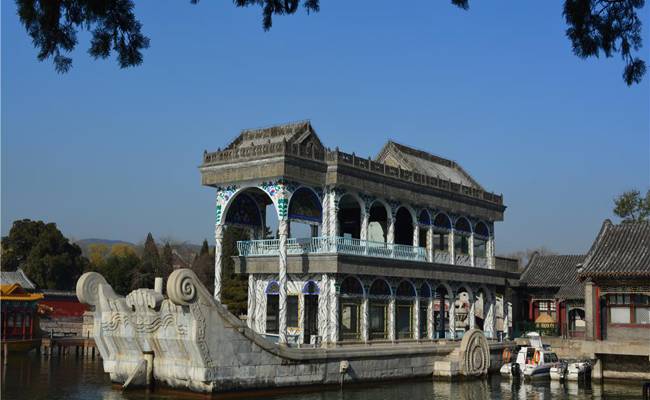 The Summer Palace
Hotel: Yunjincheng Folk Hotel
Breakfast & Lunch
HSR to Pingyao and Exploring History in Pingyao Ancient Town
Depart from Beijing at 07:58 and arrival in Pingyao at 12:09. Your guide, driver and private car will take you to the localrestaurant and taste local food and take a short break before visiting the ancient town.

A tiny ancient city with a history of nearly 3,000 years. It is one of the four best-preserved ancient cities. Walk along the Ancient City Wall, built with rammed earth inside and brick and stone outside, the ancient city walls measure 10 meters high and 6162.7 meters long with 3-5 meters wide tops, and afterwards head to Mingqing Street. One of the earliest banks in China, The Rishengchang Draft Bank established in 1823 will give you some ideas about its development.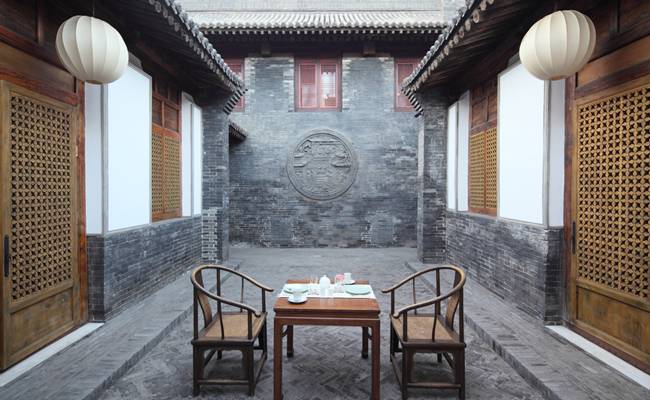 Pingyao Ancient Town
Day 6
Pingyao to Xi'an by HSR
Hotel: Hilton Hotel Xi'an
Breakfast & Lunch
Visiting Wang Family Compound
Take your time to enjoy your breakfast, while your guide and driver will wait for you in the lobby.  Today, you will see a representative of North China folk house in the Qing Dynasty-Wang Family Compound that is considered has less tourists.
Wang Family Courtyard
Day 7
Visit Terracotta Warriors
Hotel: Hilton Hotel Xi'an
Breakfast & Lunch
Visit Xi'an's might army – the Terracotta Warriors
The Terracotta Warriors is definitely a unique highlight of Xi'an. This incredible army of more than 7000 soldiers, archers, horses and chariots are unique and buried underground for more than 2000 years. Learn more about this imperial army and the once ancient capital of China.
Have lunch at A Wa Shan Zhan Restaurant after your visit to the Terracotta Warriors.
View the City of Xi'an from a Pagoda
Visit the Big Wild Goose Pagoda, built from bricks without cement. Climb up to the top of the pagoda for a bird's eye view of the city center. A great place to get a photo shot of the city.
Good to know
It is pleasant to have a stroll at the Muslin Quarter and the Bell Tower area at night or enjoy a Tang dynasty dancing and singing show.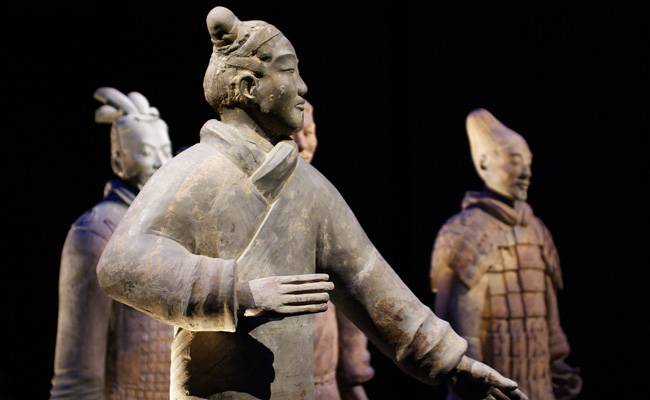 The Terracotta Army
Day 8
See a Traditional and Modern Shanghai
Hotel: Radisson Blu Hotel Shanghai New World
Breakfast & Lunch
Xi'an to Shanghai Transfer
Your flight departs Xi'an and arrives in Shanghai in the morning. A comfortable private car will take you to the airport in good time.
See Shanghai's Classics – A blend of East and West
Shanghai's landmark - the Oriental Pearl TV Tower offers wonderful views of the Bund. It has a revolving teahouse, if you want to sit back and enjoy local tea culture. From there, we'll head to Shanghai History Museum on its first floor to learn more about this gateway city of China. Explore old Shanghai among Shikumen - traditional classical local houses and visit a typical Jiangnan style garden - Yuyuan Garden built in 1559 during the Ming Dynasty. Taste some local Shanghainese food at Home's Restaurant.
Did you know …
Shanghai is the largest city in China by population, with around 24 million!
Good to know
Highly recommend Huangpu Evening Cruise or Era Acrobatics show.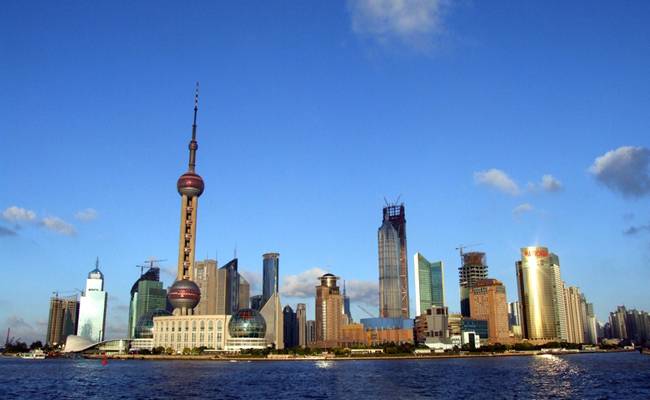 The Oriental Pearl TV Tower
Day 9
Departure from Shanghai
Hotel: Radisson Blu Hotel Shanghai New World
Breakfast
You have some time free to enjoy on your own before you leave this metropolis city. Your guide, a private car and driver will take you to the airport in good time for you to get on your flight home.