Urumqi Weather in February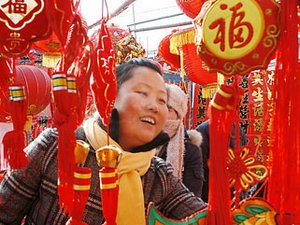 The temperature increases slightly in February, and the high and low temperatures are –11°C (12.2°F) and –18°C (–0.4°F), respectively. The days are mostly sunny and the highest temperature may reach –8°C (17.6°F). Take into account the warmth of the days if you visit Urumqi during February.
The days are warmer, but wear a sweater with a light coat when outside. Considering the great differences in temperatures, wear leather clothing or a cotton coat if you are going outside in the morning or evening. Wearing a thick hat and gloves is also a good idea.
The Chinese lunar New Year Festival and the Lantern Festival occur during February, and this is the best time to experience traditional Chinese culture. February does not fall during the busy travel season, and booking hotel rooms and traffic tickets is easy. See our Urumqi Tours.
Urumqi Climate Information by Month

China Highlights
Urumqi Travel Guide