10 Best Cities to Visit in China
At a time of economic recession, we fully appreciate that you are mindful of the costs associated with your vacation this year, and we are confident that you would not wish to waste your precious vacation time on a marginal destination. We at China Highlights have therefore selected for your consideration some of China's most popular destinations and China travel packages covering the places that represent the best value for the money.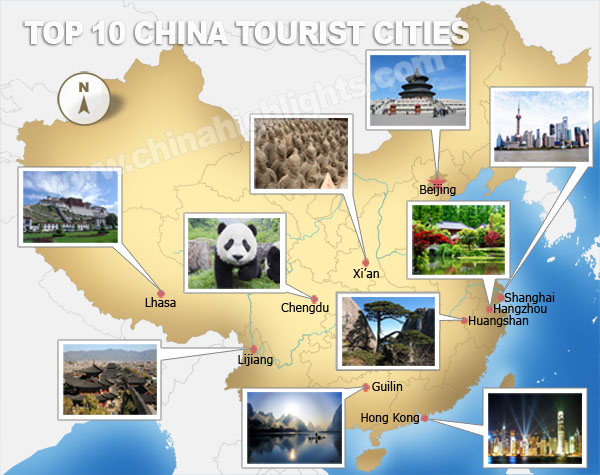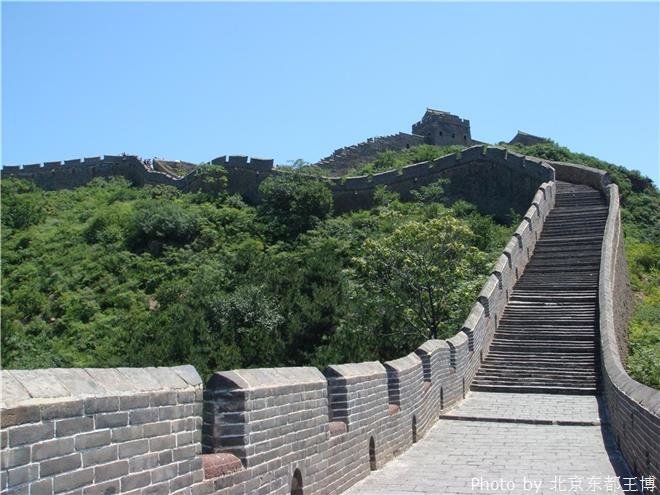 Beijing, China's capital city for over 700 years, is rich in history, both ancient and modern. Beijing is home to some of the finest remnants of China's imperial past, most famously the Great Wall of China, China's legendary line of defense; the Forbidden City, the largest and best-preserved ancient imperial palace complex in the world; the Temple of Heaven, fascinating site of imperial worship; and the Summer Palace, a lovely imperial garden. There is also Tian'anmen Square where the People's Republic of China was inaugurated by Chairman Mao.
Beijing has a glorious past, but is by no means stuck in the past. Standing side-by-side with old Beijing's crimson palace complexes are the city's modern buildings, the super-modern Olympic Village, with the Bird's Nest Stadium and Water Cube; the dazzling shopping malls in Wangfujing Street and the colorful entertainment center of Houhai.
Despite all the changes in recent years, traditional lifestyle has been well-preserved in the oldest neighborhoods of the city - the Hutongs, which are mazes of narrow alleyways and old single-story traditional courtyard houses. A tour by rickshaw through the Hutongs will give travelers a glimpse of old Beijing.
Beijing is the must-see city for any visitor to China. As the political, cultural, and educational heart, as well as a key transportation hub of today's China and China in the past, it displays China's past, China today, and the direction in which China is heading in the 21st century.
Read more on Beijing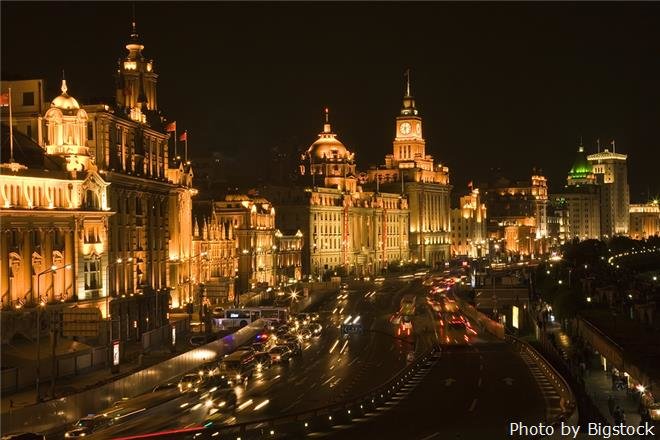 Shanghai, China's biggest and most prosperous city, oozes an atmosphere of vitality which can rival New York and Paris in terms of modernity. Shanghai is the second largest 'city proper' in the world after Mumbai. As one of the world's leading economic and business cities, Shanghai's modernity is evidenced by the ambitious skyline in the Pudong Economic Zone and the gorgeous night scenes of the Huangpu River, when the spectacular lights of its immense towers dance in unison.
Shanghai's colonial legacy combined with things Chinese has created a unique culture, which is a fusion of the East and the West. The Bund, the waterfront of the city gives a vivid illustration of the combination of east and west cultures through its large collection of colonial architecture.
However, old Shanghai is not set to disappear overnight. Beneath Shanghai's impressive modern buildings and in the back alleys, scenes of the 1920s vision of the future have been kept.
Unlike Beijing, Shanghai does not brim with many great sights. Except for Yuyuan Garden, Jade Buddha Temple, the Grand Theater and the Huangpu River Cruise, there are no other sights with great appeal. However, the beauty of visiting Shanghai lies not in scurrying from sight to sight but in the feel of the city's modern atmosphere.
Read more on Shanghai
As the second most famous of China's ancient national capitals (after Beijing), Xi'an was the first capital of a united China in 221 BC (the Qin Dynasty). It also served as the capital during the golden eras of the Han Dynasty (206 BC - 220 AD) and the Tang Dynasty (618 - 907).
Thus Xi'an is blessed with a great number of precious relics and historical sites, with the highlights being the Entombed Warriors (a contender for the eighth Wonder of the World), the First Emperor's Tomb, two historical Buddhist Pagodas (Big Wild Goose Pagoda and Small Wild Goose Pagoda), the Great Mosque, the Ancient City Wall and the Banpo Site (a prehistoric civilization museum).
Xi'an was also the starting point of the Silk Road, an ancient trade route that extended from Asia to Europe and played an important role in economic and cultural exchange between the East and the West in ancient times.
Xi'an is, for certain, one of the most popular tourist destinations among foreign travelers, and so is included in the itineraries of many of our tour packages. At China Highlights, we feel that a tour to Xi'an is something that any tourist to China would not want to miss, as it serves as a window on China's ancient civilization.
Read more on Xi'an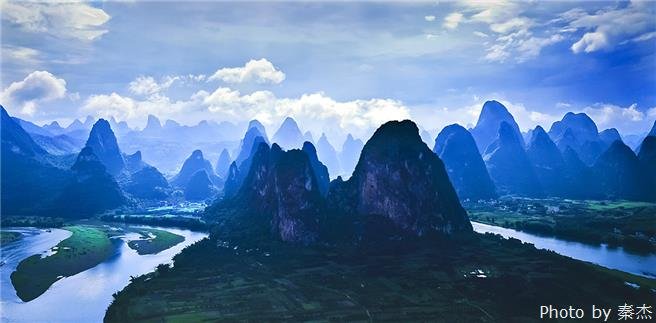 Guilin, with its marvelous limestone scenery, is renowned as one of the most beautiful places on earth. During his visit, former US President Nixon was inspired by Guilin's picturesque natural scenery and remarked: "I have visited more than eighty countries and over a hundred cities. I have found that no city can surpass the beauty of Guilin." The city, nestling among the vegetation-clad pinnacles on the banks of the Li River seems to belong to a landscape painting.
Guilin City is in the center of two tourist honey pots (each about 1 hour 30 minutes by bus): Yangshuo and Longsheng, which are renowned for their beautiful scenery. Yangshuo in particular has become a paradise for backpackers, with its idyllic countryside, its easy-going atmosphere, and its Western food and beer. Longsheng is famous throughout China, if not throughout the world, for the scenic beauty of its terraced rice paddies, and for its Zhuang and Yao ethnic culture.
Guilin is a well-developed tourist city, with a plethora of retail shops that are tourist-friendly and a string of excellent hotels.
Guilin is due west from Hong Kong, from which it can be reached by air in an hour. A tour of Hong Kong can be easily combined with a Guilin tour .
Read More on Guilin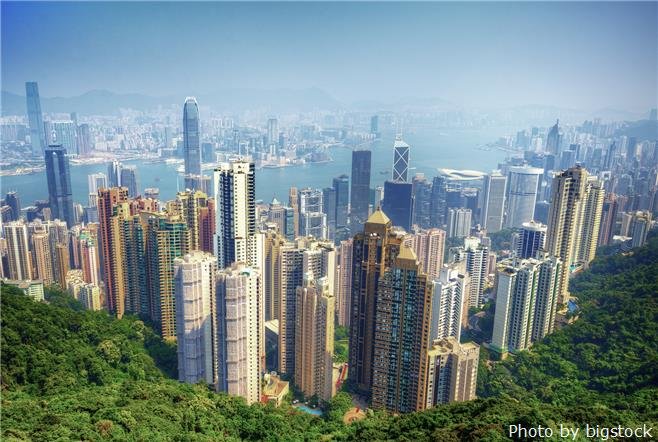 Hong Kong is not like any other place on earth. As one of the most important economic and financial centers in East Asia, Hong Kong enjoys all the benefits of a dynamic and vibrant metropolis. While definitely Chinese it still enjoys a good measure of independence.
Hong Kong is a fusion of cultures. Remnants of its colonial past, British culture, and values share space with Chinese tradition. Once known an exotic port for Eastern trade, it is now famous for its movies.
Hong Kong is a world-renowned shopping paradise, known for its tourist-friendly atmosphere and numerous options. The huge shopping malls of Central, Admiralty and the street fashion factory in Causeway Bay are reasons for many travelers to make their Hong Kong trips.
Hong Kong also has some amazing beaches and natural sights for outdoor lovers. Lantau Island for example, provides a relaxing atmosphere for a holiday break.
Words fail to convey the essence of Hong Kong. If you want to appreciate this "Oriental London ", visit Hong Kong with your eyes and ears open. Check Hong Kong Tours
Read More on Hong Kong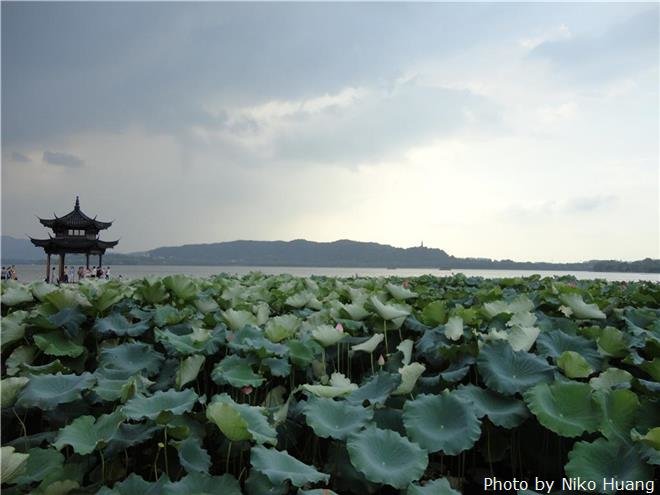 When Marco Polo came to Hangzhou in the 13th century, he declared it "the most beautiful and elegant city in the world". There is a popular Chinese saying: "Above there is heaven, below there are Hangzhou and Suzhou." Hangzhou's "heavenly" beauty attracts hundreds of thousands of tourists to its exquisite West Lake (Xi Hu) area each year to enjoy the placid lake, beautiful gardens, reflecting pools, lavish temples and lakeside teahouses.
There are many well-known historical and cultural sites around West Lake area, such as Lingyin Temple and Six Harmonies Pagoda. You can also combine a Hangzhou Tour with visits to the nearby water towns like Xitang and Wuzhen. Thousand Islets Lake and Mt. Mogan Scenic Area are also ideal weekend getaways. The most famous products of Hangzhou are silk and tea. No wonder China's National Silk Museum and National Tea Museum are all located in Hangzhou. At the tea plantation located in the hills near West Lake, visitors can learn about the processing procedures for tea and watch a traditional tea ceremony. Check Hangzhou Tours
Read More on Hangzhou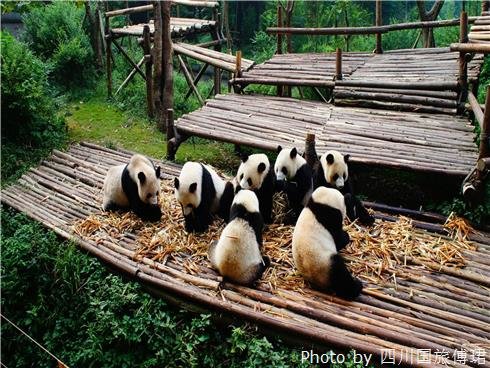 Chengdu is the hometown of Giant Pandas. Visitors can see Giant Pandas at Chengdu Giant Panda Breeding and Research Center, or take part in volunteer program at Bifengxia Giant Panda Base. Besides, there are many historical sites, such as Sanxingdui Ruins Museum, Qingyang Palace and Mount Qingcheng. To experience the leisurely local life, visit the Wide and Narrow Alleys, Wangjiang Park and Jinli Old Street, or sip tea while watching the magical face changing of Sichuan Opera.
Chengdu is more than 2,000 years old. Chengdu has been a famous cultural center with age-old colorful traditions of both religious and civil significance. Home of poets of old and spicy Sichuan food, Chengdu has also become a popular place for Westerners to reside.
Read More on Chengdu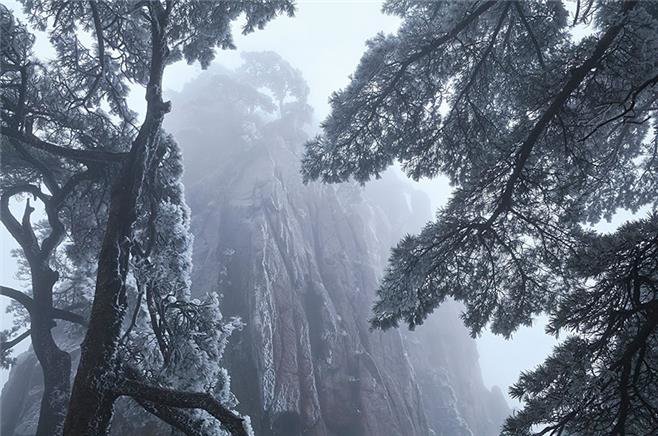 Huangshan (the Yellow Mountains) is surely the most famous and most photographed and painted mountainous region in China. It was listed as a World Heritage Site by UNESCO in 1990.
Outstanding natural beauty is Huangshan's number one feature. Austere and majestic clean rock faces rise sheer among the mists, clung to by the hardiest of pines. This is the scenery of legends. Indeed it is said that China's supernatural ancestor, the Yellow Emperor, lived here.
The Yellow Mountains' classic four attractions are curiously-shaped pines, oddly-shaped rocks, the seas of clouds, and hot springs. There are hundreds of peaks and thousands of ravines, many made accessible by well-worn steps. Lotus Peak, Bright Summit, and Heavenly Capital Peak are the three major peaks, all rising more than 1,800 meters (5,900 feet) above sea level.
Nearby attractions not to be missed: Xidi Village and Hongcun Village present ancient China's elegance and tranquility with well-preserved ancient folk houses and flowing rivers. Xin'an River is a recent popular hiking destination, while Tachuan Village's autumn scenes are among the best in China.
Read More on the Yellow Mountains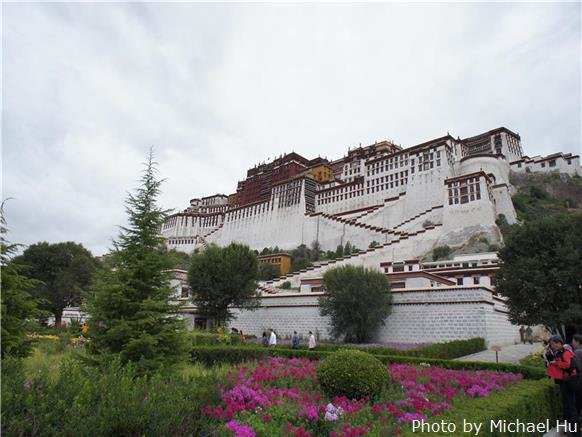 Located at an altitude of 3,700 meters and with more than 3,000 hours of annual sunshine, Lhasa is famed as the "City of Sunshine". It is the center of Tibet's political, economic, cultural and religious activities.
More than 80% of the population is Tibetan, so the Tibetan influence is strong and evident. In Tibetan language, the name of "Lhasa" means "Land of the Gods".
There are many historic sites and famous relics in the city proper and its suburbs, among which the Potala Palace, Jokhang Temple, Drepung Monastery, Sera Monastery and Norbulingka are world famous. At Barkhor Street, visitors can go souvenir hunting, rub shoulders with locals, and experience the sacred "one step one bow" way to religion.
Read More on Lhasa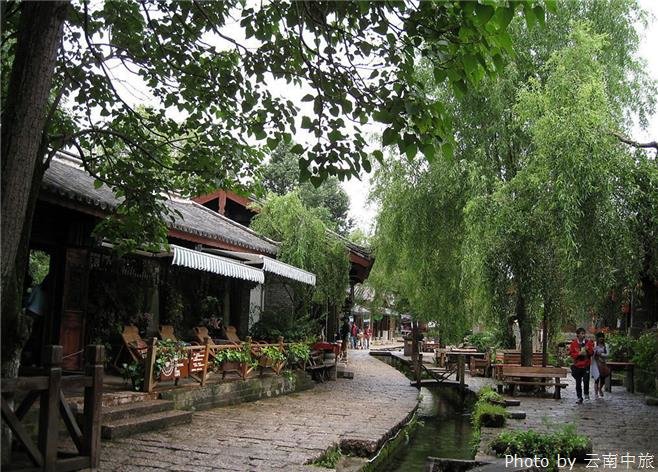 Three ancient districts of the city of Lijiang became a UNESCO World Heritage area in 1997. There are interesting historical sites dating back hundreds of years interspersed with high mountains, forests, wild rivers and streams.
It is the home of 12 ethnic groups, among which the Naxi ethnic group takes up more than half. The Naxi's architecture, ancient water system, and culture are popular points of interest.
The Yangtze River passes through this area, and Tiger Leaping Gorge is a beautiful sight and a popular hiking route. The Yulong (Jade Dragon) Snow Mountains above are sacred to people in Lijiang.
Read More on Lijiang
More Tourist Cities
China has a huge depth of tourist destinations. Here are the next 30 in approximate order of popularity:
Yangshuo (Guilin), Kunming, Chongqing, Yichang, Dali, Suzhou, Harbin, Macau, Dunhuang, Jiayuguan, Turpan, Kashgar, Shigatse, Jiuzhaigou, Zhangjiajie, Leshan, Sanya, Longsheng (Guilin), Urumqi, Mount Tai, Qinhuangdao, Nanjing, Wuhan, Qingdao, Xiamen, Zhuhai, Guangzhou, Shenzhen, Xishuangbanna, Kaili.
For even more cities to visit see China City Guide.
Related Reading

China Highlights
Questions and Answers About 10 Best Cities to Visit in China
Bela bose
2013-07-24
Show Answer
Which is the best place near guangzou that we can visit how far is Hangzhou from guangzhou
Dear Guangzhou is a good place for shopping, there are many shopping malls there. For the attractions, we listed some famous ones on our website for reference. Please click: http://www.chinahighlights.com/guangzhou/attraction/ It is about 1600 km between Hangzhou and Guangzhou. You could take an overnight train( around 20 hours) or a flight (around 2 hours). You could book the tickets on our website directly. Train: http://www.chinahighlights.com/china-trains/ Flight: http://www.chinahighlights.com/china-flights/ Lussie Lu replied on 2013-07-24
Abdul
2013-07-09
Show Answer
please between changsha and liaoning where would be a very nice place to live?
Dear Abdul, Changsha is in south of China, and Liaoning is a province, located in north of China, Shenyang is its capital city. Comparing the weather, it is colder in Liaoning than that in Changshan. The coldest time in Changsha is in Jan. and Feb. and from Nov. to Mar. in the next year, there is often subzero temperature in Liaoning. It usually rains in Changsha, so it is wet in Spring. In Liaoning it is drier than Changsha. You could realize more details on our website. About Changsha: http://www.chinahighlights.com/changsha/ About Shenyang: http://www.chinahighlights.com/shenyang/ Lussie Lu replied on 2013-07-10
Akshat
2013-04-30
Show Answer
hi, I am from India, I want to visit Tibet and Xinjiang can u pls suggest me how can i reach there?
Hi Akshat, we can help arrange this tour for you. Please kindly advise:
1. Number of people?
2. Class of hotel: 3/4/5 star?
3. Entering and departing city?
I will send you a detailed itinerary after your further information. Thanks!
Whitney Liao replied on 2013-05-05
Ryan
2013-01-21
Show Answer
Hello,I am currently working in China and I plan to travel during February. Unfortunately, my traveling will be during the Chinese New Year. Will the tourist sites (Terracotta Warriors, Giant Panda Research Base, etc.) be closed around the New Year? What do you suggest I do during this time?Thanks!Ryan
Dear Sir or Madam, During Spring Festival Holiday, most of the attractions are available. It won't affact your trip. If this is the first time you travel to China, I suggest you travel Beijing, Xian, Shanghai, Guilin at first. We listed some tour packages on our website for reference. Please click: http://www.chinahighlights.com/tour/ Lussie Lu replied on 2013-01-22
Ivan
2012-10-08
Show Answer
Hi,I''m an expat staying in china for 1 month now, can you suggest place to go in end of December? I will have 2weeks of holiday by then.I also plan to go harbin in first week of January, how much is it for a tour to harbin for 2 person. I''m staying in Tianjin nowPlease email me the details at ivanob.zen@gmail.com
Hi Ivan, you can go to Beijing, Datong (or Xian) and Harbin. In order to give you an accurate quotation please answer a few questions so that we can construct an itinerary that gives you what you want at the best possible price? 1. City or cities of entry/exit 2. Start date of Tour 3. Places or attraction that you want to visit 4. Class of Hotel: tourist/Deluxe/superior 5. Estimative total budget per person After getting further information from you, we will send you a tentative itinerary. Whitney Liao replied on 2012-10-09
April Offer $25 Coupon
Send your inquiry before Apr. 30, 2014, and we will email you a $25 coupon.
The coupon is valid till Dec. 31, 2014, for paying tour packages worth $250 or up.
The coupon cannot be used for paying flight tickets, train tickets, hotel rooms and day trips.
Travel Advice or Question? Ask us here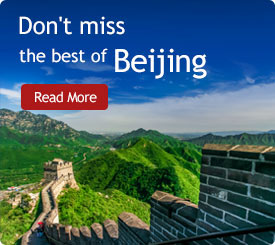 The Most Popular Articles
The Latest Travel Articles