The Most Beautiful Places in China
With a vast territory and a long history, China offers so much to see and explore. China Highlights has listed for you some of the most beautiful places in China. Check out Natural Scenery Tours, or contact us for a customized tour.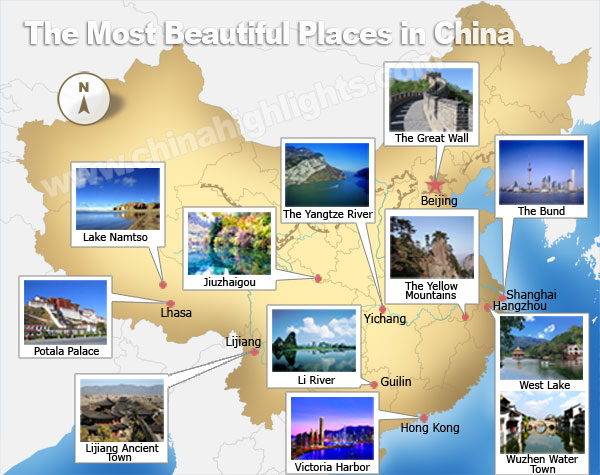 The Li River from Zhujiang Pier (Guilin city suburbs) to Yangshuo is like an artist's masterpiece. The landscape is decorated with startling hills, steep cliffs, fantastic caves and farming villages, and is lined with bamboo groves. In a Chinese poem it is written: "The river is a green silk ribbon, and the hills are jade hairpins".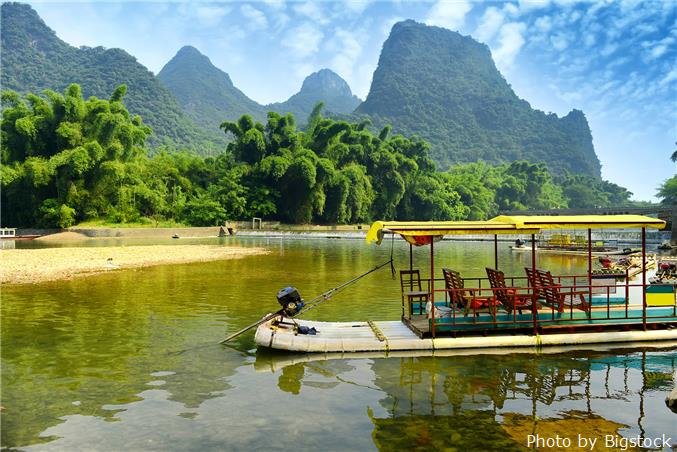 The Yellow Mountains is one of the most famous and beautiful mountains in China. It was enlisted as a World Heritage Site by UNESCO in 1990. Outstanding natural beauty is Huangshan's number one feature. Yellow Mountain's classic attractions could be counted as: the imaginatively named pines, oddly-shaped rocks, the sea of clouds, hot springs and winter snowscapes.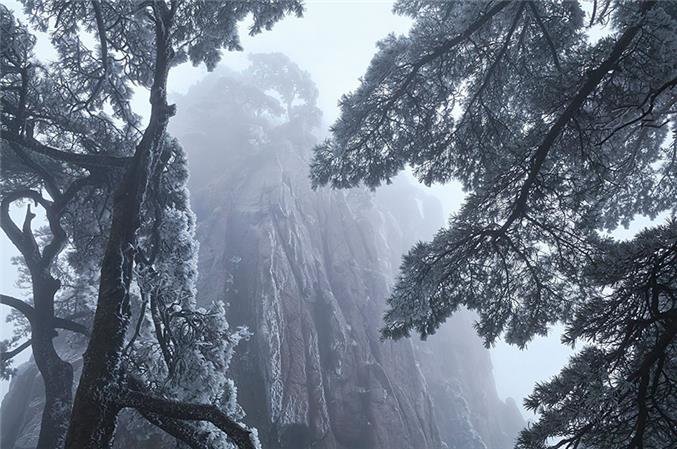 West Lake is man-made and created after the Chinese love for garden style parks for recreation. West Lake is a place of tranquility where urbanity becomes a silhouette on the northeast horizon and mountains near and far surround it on the other three sides. The occasional pagoda and Chinese-style arched bridge add atmosphere to the tree-lined walkways, verdant islands and hills. To admire the beauty of West Lake, visitors can leisurely bike around the lake, or take a short cruise on the lake.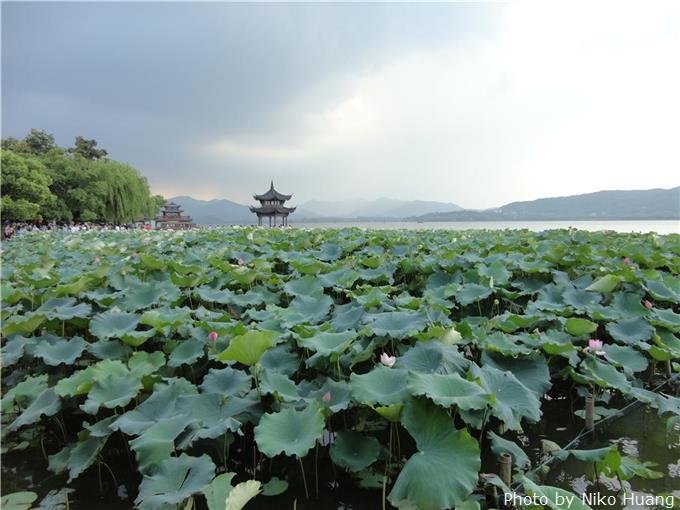 Lake Namtso means "holy lake" in the Tibetan language. At an elevation of 4,718 meters, it is the highest-altitude salt lake in the world. The water in the lake for the most part arises from rains, melted ice and snow of Nyenchen Tonglha Mountains and the inflow of crooks and streams, hence the lake is very clear and limpid. With the lake surface assuming sky blue, the lake and the sky seem to be one and undivided, which may make visitors feel themselves in a fairy land if they have a stroll by the lake.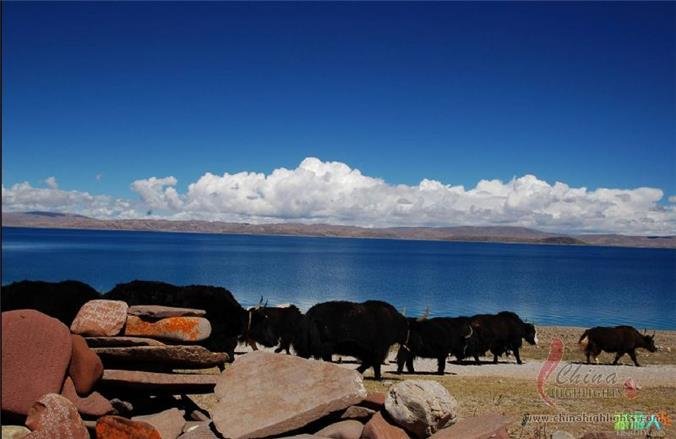 It is among the world's most beautiful skylines with a backdrop of Victoria Peak. Wonderful and stunning views of the city and harbor area can be had in the observation decks of the tallest buildings and from Victoria Peak. During the day or evening, and perhaps especially during the Symphony of Lights most evenings, the view is beautiful and memorable.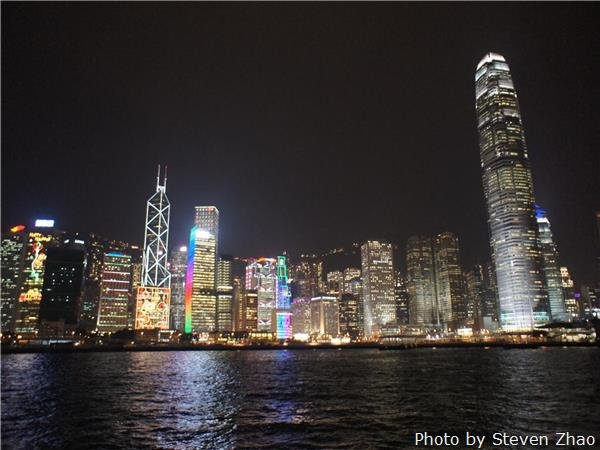 The Bund is one of the most recognizable architectural symbols of Shanghai. Looking out on the river, various cargo vessels, speedier tourist ferries and other locally owned boats navigate. Towering skyscrapers such as the Oriental Pearl Tower line the river, and the neon lights indicating the offices of top world brands and European architecture surrounding them.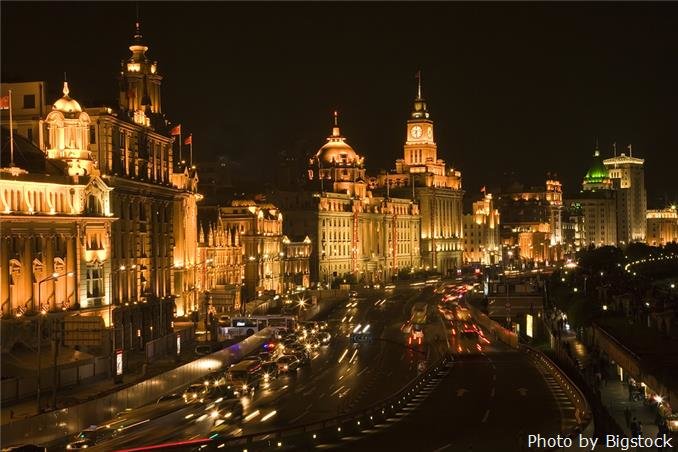 The Great Wall of China is one of the greatest sights in the world. The longest wall in the world, it is an awe-inspiring feat of ancient defensive architecture. Its winding path over rugged country and steep mountains takes in some great scenery. It deserves its place among "the New Seven Wonders of the World" and the UNESCO World Heritage Sites in China.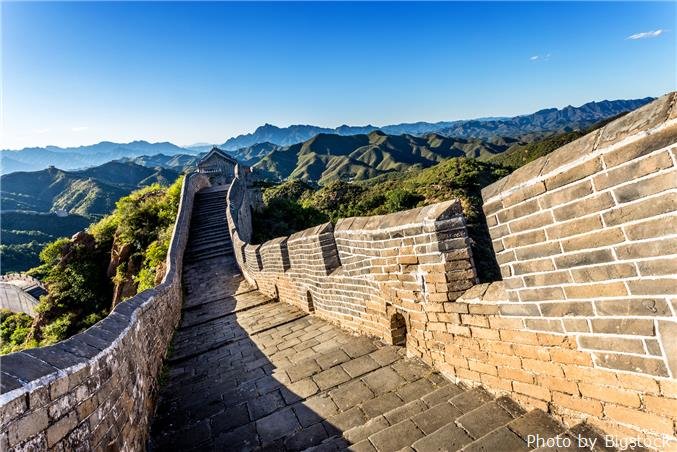 Jiuzhaigou means "Valley of the Nine Villages", and the nine villages remain spread around the valley within the Park, home to about 110 Tibetan and Qiang families. Jiuzhaigou is all about the scenery, scenery that takes your breath away, scenery that begins with the flight over dramatic snow-capped mountains, forested canyons, rivers, and lakes to land at Jiuzhaigou Airport, itself perched on the mountaintop.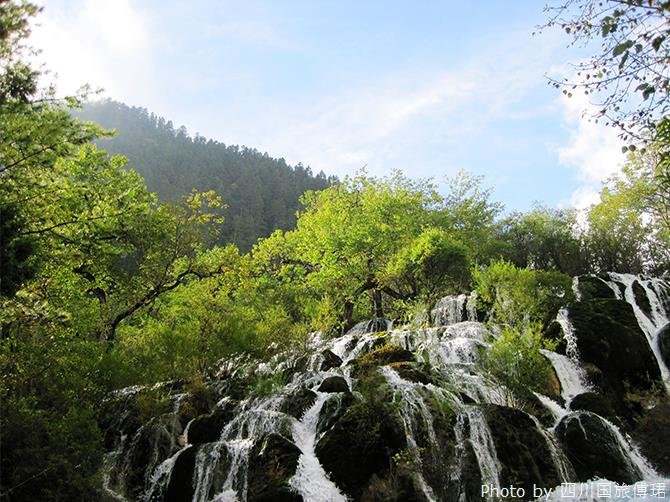 In 1994, the Potala Palace was declared a UNESCO World Cultural Heritage Site. It is a huge treasure house of materials and articles from Tibetan history, religion, culture and art. The palace is widely known for the precious sculptures, murals, scriptures, Buddha statues, murals, antiques, and religious jewelry housed within.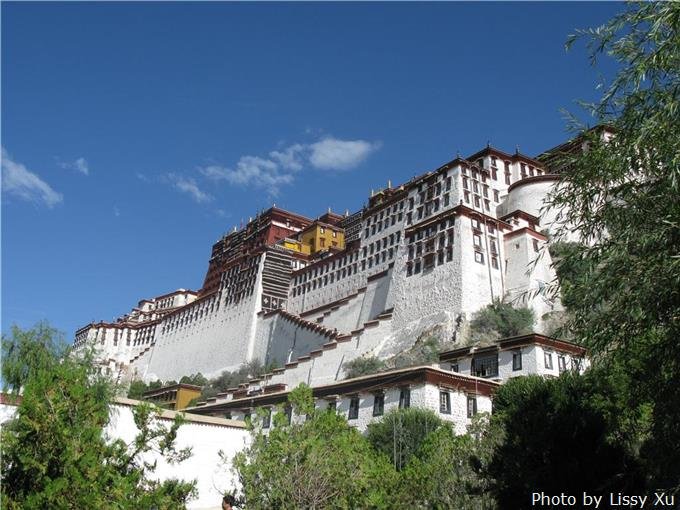 The Yangtze is the third longest river in the World, but the longest river within a single country. The Yangtze River has a good case for being the most interesting and popular river in the world. It has the widest variety of outstanding tourist attractions, scenery and culture along its length, all contained within China, and holds several world records.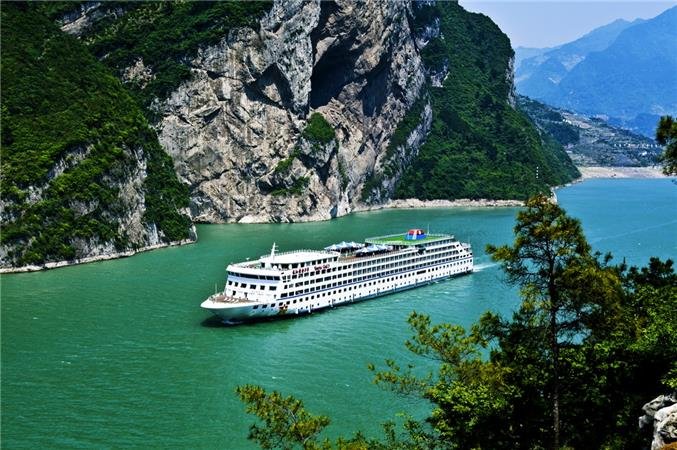 11.

Lijiang Ancient Town

Lijiang Ancient Town was designated as a UNESCO World Heritage List special preservation area. There you can see old Naxi architecture, customs and special water system. Three old districts in this small city retain a special character of Naxi and Han construction and Naxi customs, arts and culture. It was a former trading town and a stop for traders carrying goods on the "Chama Road (Tea Horse Road)" trails.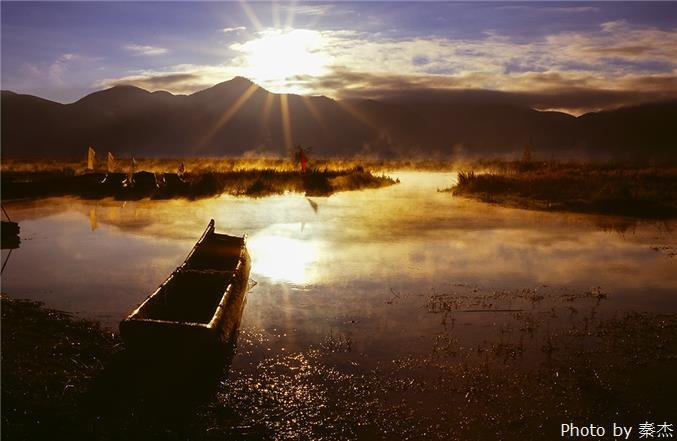 The waterways of Wuzhen are kept topped up with water by the adjacent Hangzhou to Beijing Grand Canal, which is still used to supply the dry north with water from the wet south and local goods transport. It was a major transport artery in times gone by, which led to the rise to prosperity of water towns like Wuzhen.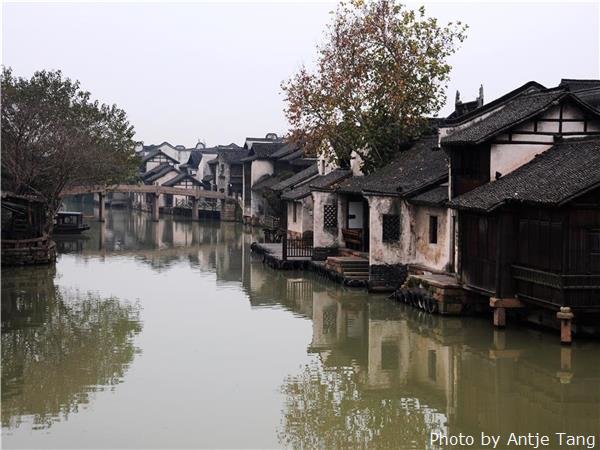 Related Reading

China Highlights
Questions and Answers About The Most Beautiful Places in China
Elaine
2014-04-07
Show Answer
what can you recommend to visit in china for 5-7 days vacation on june 2014 preferably first week of june this year, i want to see teracota warriors, great wall,forbidden city and the famous mountain,are they located in far away of each other? really need ur help,thank you
Dear Elaine, The teracota warriors is in Xian city and great wall and forbidden city are in Beijing. If this is the first time you travel to China, I recommend you travel these city firstly based on your travel time. I will construct a 6-day tour package for you, please check the e-mail. If you have any other questions, please feel free to let me know. My e-mail address is lussie@chinahighlights.net Lussie Lu replied on 2014-04-08
Esther Phillip-Oneya
2014-03-23
Show Answer
Hi, my husband and I would be coming to china during our holiday, we would like to visit area where we can look up and buy bottle filling line machine and holiday together . Please any suggestion?
Hi Esther, we are a travel agency in China. For shopping, sorry, we don't have much exact information. But for tour, we are very happy to offer any assistance for you. Please kindly let me know your tour duration, starting dates, number of people, places of interesting, class of hotel, then we will send you an itinerary for your reference, okay?
Whitney Liao replied on 2014-03-24
chandan saha
2013-03-24
Show Answer
hi i am chandan i want tro visit china fro 7 days for business purpose in computer field is there any specific place to get good business deal.
Hi Chandan, I suggest that you go to Shenzhen or Guangzhou where you can get that deal.
Whitney Liao replied on 2013-03-27
NAIMA AZZABAQ
2012-12-27
Show Answer
Dear friends, please can you inform me about the best suitable weather period to visit china. _ sun-shine days without clouds or rain- warm temperatures?
Hi NAIMA , from April to November is the best time to visit China, especially Sep. & Oct. Generally it is warm/cool and drier. The best places to go have spectacular autumn colours are Jiuzhaigou and the Great Wall.
Whitney Liao replied on 2012-12-29
Fabio
2012-12-08
Show Answer
Hi, my girlfriend and I are looking to come to China in April for around 3weeks. We would like to see places of cultural heritage and outstanding natural beauty though would also occasionally like to go off the beaten track. Any suggestions?
Dear Fabio,
Thank you for your inquiry! I'm Doris, a travel advisor, it's my pleasure to assist you with your China tour.
For place to visit: China is a broad country with long history, we have historical attractions like the Great Wall in Beijing and the Terra-Cotta Warriors in Xian, beautiful landscape such as the Li River in Guilin, special place with less people like Jiuwu in Guilin, and also modern city like Shanghai.
We are happy to customize a tour for you. In order to provide an itinerary that best fits your needs, would you please answer a few questions so that we can construct an itinerary that gives you what you want at the best possible price?
1. City or cities of entry/exit
2. Start date of Tour
3.Places or attraction that you want to visit
4. Class of Hotel: tourist/Deluxe/superior
5. Estimative total budget per person.
You can reply me to :doris@chinahighlights.net
I'm looking forward to hear from you!
Doris Huang replied on 2012-12-09
April Offer $25 Coupon
Send your inquiry before Apr. 30, 2014, and we will email you a $25 coupon.
The coupon is valid till Dec. 31, 2014, for paying tour packages worth $250 or up.
The coupon cannot be used for paying flight tickets, train tickets, hotel rooms and day trips.
Travel Advice or Question? Ask us here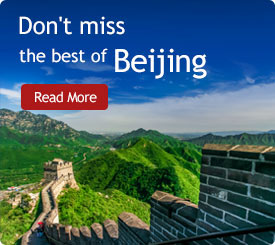 The Most Popular Articles
The Latest Travel Articles