Hong Kong Maps
Hong Kong maps cover the whole island, the Hong Kong subway, attractions and transport around the region, and city streets in Hong Kong Island. Click all the maps for new pages with clearer views.
View Hong Kong details on Google map
Hong Kong Top Attractions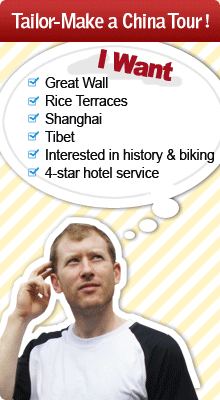 Planning a trip? Ask us here 800-2682918 (USA & CA)
86-773-2831999 (Int'l)
Q:
esha
Asked on 2013-03-26
Reply
Dear team, I am planning a trip to Hongkong, following things are on my list:DisneylandLantan island giant BuddhaThe peak andMacau Which would be good hotels which wld give me easy access to above places. Also need to have some local markets near.Many Thanks in advance.Regards,Esha
Hi Esha, for hotels in HK, I recommend:
3 star:

Metropark

Hotel

Mongkok

- Hong Kong
4 star: YMCA of Hong Kong
5 star:

Harbour

Plaza Hong Kong
Whitney Liao Replied on 2013-03-28
Q:
Rovile
Asked on 2013-02-01
Reply
Hi. I would just like to ask a map of hongkong where your must see destinations can be seen. Thank you!
Dear Rovile, I regret that we only have some maps which are listed on line. If these don't suit your need, I suggest you use google map to search the places. Lussie Lu Replied on 2013-02-02
Q:
Daisy
Asked on 2013-01-01
Reply
hi! Im planning to go to HK with a friend, Where is the best place (hotel and location) to stay that is accessible going to Ferry Terminal for Macau, HK Disneyland, and other must see places in HK
Dear Sir or Madam, You could take a boat at China Ferry Terminal to get to Macau, so the hotels near Tsim Sha Tsui are good choices. The rate of the hotels in that area is high, Bridal Tea House Hotel Sham Shui Po - Hong Kong is a cheap one we can provide for you. Please click this line to realize its details: http://www.chinahighlights.com/hotel/hong-kong-hotels/bridal-tea-house-hotel-sham-shui-po.htm Lussie Lu Replied on 2013-01-01
Q:
Love
Asked on 2012-11-29
Reply
Hi..are there shopping areas in the vicinity of regal oriental hotel?how far is it to hk disneyland?ocean park? Victoria peak?tnx..
Dear Sir or Madam, Tsim Sha Tsui is a good place for shopping, it is about 6 km from the hotel. You could realize the details on our website. Please click: http://www.chinahighlights.com/hong-kong/shopping.htm It is about 25 km from the hotel to Disneyland, 11 km to Ocean park, 15 km to Victora peak. Lussie Lu Replied on 2012-11-30
Q:
veysel
Asked on 2012-11-21
Reply
Hi friends, I am looking for an hotel or hostel around Tai Po up to 100 US Dollar per day. Could you help me on this?