Hong Kong Maps
Hong Kong maps cover the whole island, the Hong Kong subway, attractions and transport around the region, and city streets in Hong Kong Island. Click all the maps for new pages with clearer views.
View Hong Kong details on Google map
Hong Kong Top Attractions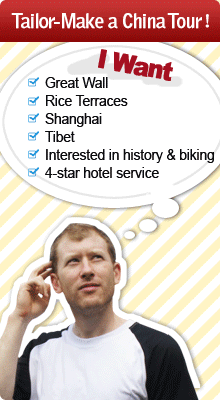 Questions and Answers About Hong Kong Maps
Dawid Jansen
2014-01-12
Show Answer
I am doing the Hong Kong Visa run from Mainland China , to apply for a visa to mainland China , and to apply for it in Hong Kong . What is the physical address of the Chinese embassy in Hong Kong and what reasonably priced hotels can I find in the vicinity?
Hi Dawid, you can go to OFFICE OF THE COMMISSIONER OF THE MINISTRY OF FOREIGN AFFAIRS OF THE PEOPLE'S REPUBLIC OF CHINA IN THE MACAO SPECIAL ADMINISTRATIVE REGION to apply it. Usually it takes 4 working days to complete it.
Add: No. 208, Avenida de Marciano Baptista, Macao (澳门毕仕达大马路208号).
The hotel rate changes very frequently in Hong Kong, so I am sorry, I am not able to offer you this information.
Whitney Liao replied on 2014-01-13
Rosario
2014-01-09
Show Answer
Hi, My son and brother and I have booked a ticket to HK but unfortunately we don''t have any land arrangement, we staying for 3days and 2nights and planning to go to Ocean park on the first day and HK Disneyland on the second, could you please suggest a list of hotels nearby our destination. Thanks in advance!
Hi Rosario, Disneyland Hotel is suggested. If you stay there, it would be very convenient to go in and out. If in other hotels, not so convenient then. Whitney Liao replied on 2014-01-13
BTW, any tour service you need, please feel free to contact me. Kind regards, Whitney Whitney Liao replied on 2014-01-13
Okeu Anugrah Putra
2013-11-03
Show Answer
Dear Mr/Mrs In 21 Nov Im planning go to Guangzhou through Hongkong using the train, and will return to hongkong in 26 Nov from Shenzhen and stay for 3 days. is it any transport from airport to the train station? Hunghom is the train station right? thanks
Public bus is available from Hong Kong airport to train station. You can get detail bus schedule from airport web site:
http://www.hongkongairport.com/eng/transport/to-from-airport/bus_from_hkia.html
Ruby Zhao replied on 2013-11-05
how long it will takes time from airport to HungHom train station using the bus? what do you suggest take a bus or taxy? many thanks for your answer Okeu Anugrah Putra replied on 2013-11-11
Maria M. Listyani
2013-11-02
Show Answer
Hi... I am planning to a trip to Hongkong on Jun 2014 with my husband, and 2 children (12 yo & 10 yo). Which is the best place to stay for us, is it hotel or apartment? Really need the information about this. Many thanks.
Hi Maria,
Greetings from Cecilia at China Highlights Travel.
Hong Kong is quite an easy place to travel around by your own, the tours and private transfers is very expensive. In Kong Kong, there are some must see sites you should not miss, especially for your children. Such as Victoria Peak, Aberdeen, Disneyland Park, Ocean Park, and etc. Please click HERE for more attractions in Hong Kong.
As for hotel, may I know the hotel standard you like? Tourist/Deluxe/Superior?
Thank you for choosing China Highlights, we will try our best to serve you.
Cecilia
Cecilia Peng replied on 2013-11-02
April Offer $25 Coupon
Send your inquiry before Apr. 30, 2014, and we will email you a $25 coupon.
The coupon is valid till Dec. 31, 2014, for paying tour packages worth $250 or up.
The coupon cannot be used for paying flight tickets, train tickets, hotel rooms and day trips.
Travel Advice or Question? Ask us here