Hong Kong Weather
Hong Kong has a monsoon-influenced subtropical climate. It is mild for more than half the year. There are mild, relatively dry winters, and hot, humid, and wet summers.
Rain: The annual rainfall ranges from less than 1,000 millimeters (51 inches) to more than 3,000 millimeters (118 inches); with an annual average of 2,383 millimeters (94 inches). About 80 percent of the annual precipitation falls between May and September. The wettest month is August when rain falls about four days out of seven. The average August rainfall is 445 millimeters (18 inches). The driest month is January when the average is only 25 millimeters (1 inch). Rain falls only about six days during the entire month.
Temperatures: Hong Kong is a mountainous area. The temperatures are a little lower, and the rainfall is a greater in the mountains compared to the low-lying city areas. Bear this in mind if you go walking on the hills. At the coolest times of the year from mid-December to February, the temperature may fall to 10 °C (50 °F). In the warmest times (late May to mid-September), it averages 28 °C (82 °F). However, it may reach 33 °C (91 °F).
Severe Weather: From May to September, there are occasional typhoons and violent thunderstorms. When typhoons approach, warnings are broadcast on TV and radio.
The best time climate-wise extends from the end of April when it is warmer and drier until the middle of December when it is cooler and usually dry.
Tours: Hong Kong is an all-year-round destination. The most popular time to visit is from the middle of September to the end of February during the Chinese New Year when the weather is cooler. Choose your time of travel! See our Hong Kong Tour Packages.
Spring
Weather: Spring is from March to May when the weather is often pleasant. There are occasional spells of high humidity. The weather is very changeable. There are wonderfully warm days of sunny weather and storms.
Fog and rainfall can be particularly troublesome. Spring is the cloudy season of the year. There is an average of only about 100 hours of sunshine each month.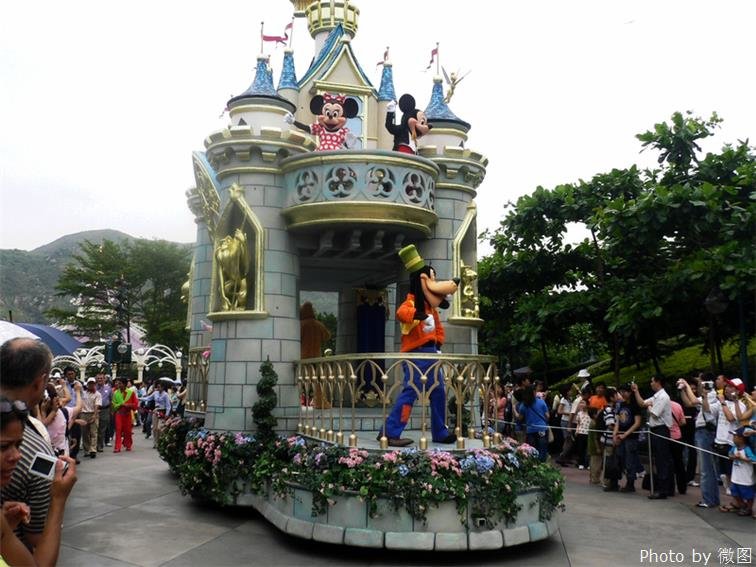 Summer
Weather: Summer is from May to September. It is very hot and humid, and there is a constant threat of showers, thunderstorms and typhoons. Temperatures commonly exceed 31 °C (87 °F).
Clothing: Umbrellas, summer clothes and sunscreen are useful.
Summer activities: Outdoor excursions such as the beaches, hiking, and camping in the mountain forests are fun! Tourists can take advantage of the special rates and services during the Shopping Festival.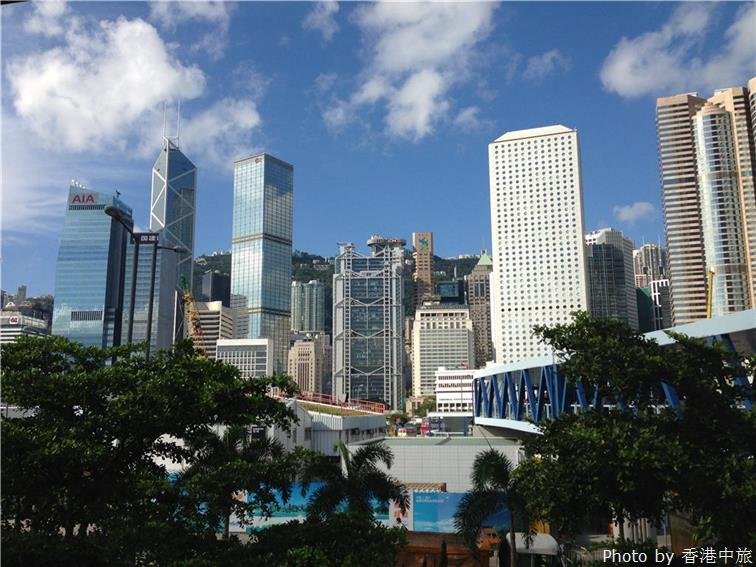 Autumn
Weather: Autumn is from October to early December. It is the best time to visit Hong Kong. Days are usually pleasantly clear and sunny. It is usually comfortable for outdoor activities or country walks. There are few (4–8) rainy days a month.
Clothing: Summer clothes will still do, but it is advisable to bring jackets and warmer clothes for the end of the season.
Things to do: The best season for hiking and camping is the fall. Lantau Island's natural parks, beaches and recreational sites such as Disneyland are enjoyable at this time of the year.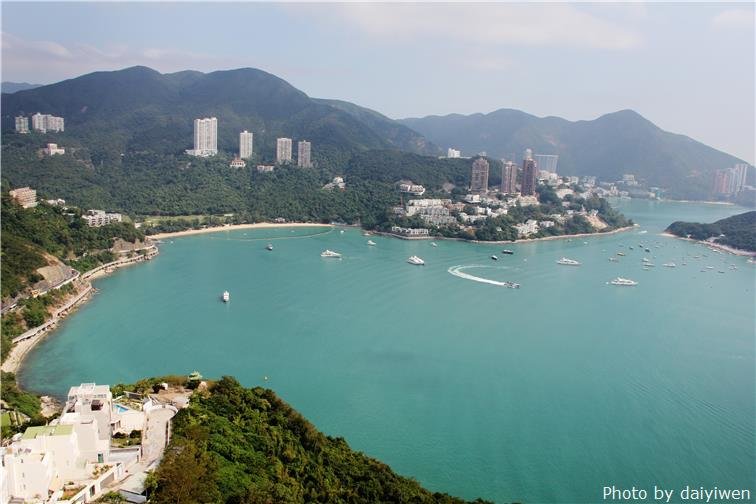 Winter
Weather: Winter is from mid-December to February. Along with autumn, this is the best time for shopping in Hong Kong. The bustling holiday season often has pleasant, mild winter weather.
Clothing: Sweaters and jackets are needed for most days. Occasional chills make coats necessary. It doesn't snow in Hong Kong, and frost is very rare.
Winter highlight: Tourists like the Chinese New Year activities. A lot of people go to Macau.
Hong Kong is one of the best places to travel in winter in China.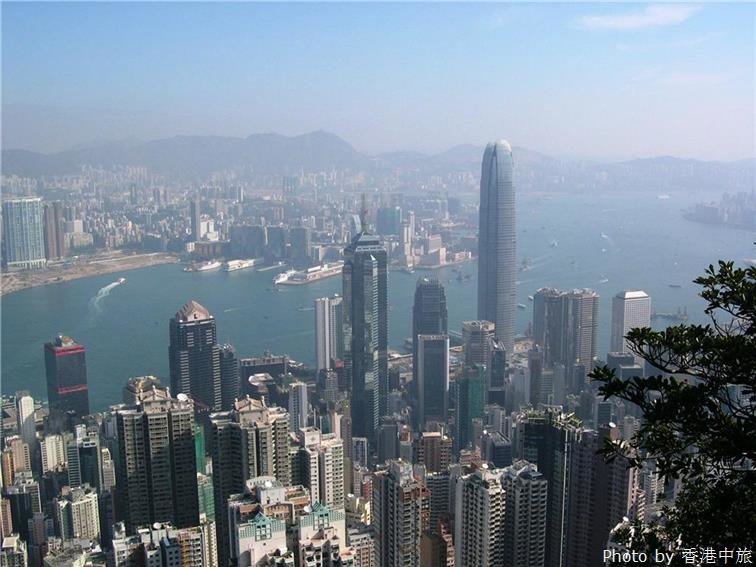 Popular Hong Kong Tours
Hong Kong Climate Information by Month
Questions and Answers About Hong Kong Weather
Vidhi aurora
2013-07-20
Show Answer
Hi.... I am visiting Hongkong & Disneyland on 26th August with a one year old baby... Will it be comfortable to go to Disney and other places at this time... Thank you.
Hi Vidhi, it would be quite hot in August in Hong Kong. The average temperature would be above 30 Celsius degrees.
Whitney Liao replied on 2013-07-22
Carla
2013-01-22
Show Answer
Hello! My friends and I are visiting Hong Kong on August 30 - September 6, 2013. What is the weather during this time? What kind of clothes should I wear? Thank y ou!
Hi Carla, It is generally hot and humid with an average low and high temperature of 26 °C (79 °F) and 30 °C (86 °F). The typhoon season continues and it is the month with the most tropical cyclones. Summer clothes such as T-shirts, shorts & skirts will do.
Whitney Liao replied on 2013-01-23
patty
2013-01-16
Show Answer
hi when is the super sale month in Hk were booked on aug15-18 formdisneyland and shopping. what is the best clothes to bring? thanks
Hi Patty, Hongkong is a shopping paradise. So anytime would be great. If you come in Aug., then summer clothes such as T-shirts & shorts would do.
Whitney Liao replied on 2013-01-17
Serge
2013-01-10
Show Answer
Hello,going to Kowloon in February 2013 and staying at marco polo.any suggestion for custom tailor shop for my son''s business suits. Thanks.
Hi Serge, In Hong Kong, Sam's Tailor is famous world-wide for its unquestioned reputation for quality and discretion - and a clientele seemingly culled from the pages of the International Who's Who.
Sam's Tailor
Ground Floor K&L
Burlington Arcade


90-94C

Nathan Rd


Tsim

Sha

Tsui

Kowloon

Hong Kong
(852) 2367-9423
(852) 2311-8147
Whitney Liao replied on 2013-01-11
Nidhi
2013-01-07
Show Answer
Hi me and. My family has planned to go between 25january and 30 January what kind of clothes should I carryThanks
Dear Nidhi, This winter is colder than last 5 years in most south pars of China which is also includes Hong Kong. The might be little cold at the end of January. It is suggested that you bring warm sweater and coat with you. Please check the update weather report by click this link (http://www.weather.com.cn/en/weather/101320101.shtml) 3 days before you come to Hong Kong. Nancy Nancy Deng replied on 2013-01-08
April Offer $25 Coupon
Send your inquiry before Apr. 30, 2014, and we will email you a $25 coupon.
The coupon is valid till Dec. 31, 2014, for paying tour packages worth $250 or up.
The coupon cannot be used for paying flight tickets, train tickets, hotel rooms and day trips.
Travel Advice or Question? Ask us here

China Highlights
Hong Kong Travel Guide