Urumqi Weather in December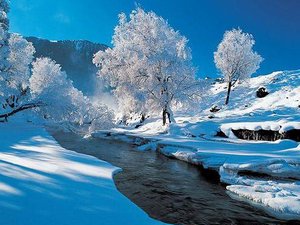 The freezing weather begins in December, with average temperatures dipping below zero. Heavy snow and cold winds blow, and you may even see storms during this time of the year. Indoor heating is provided, so you'll be warm indoors when the outside world is quite cold.
Down jackets and heavy overcoats are indispensable, as are thick cotton trousers. Also bring a woolen sweater and trousers for underwear.
A festival called the Ice and Snow Festival is held during the second half of December. You'll enjoy various ice and snow exhibitions, and can appreciate ice sculptures, driving in the snow, and so on. Meanwhile, traveling during this month is more economical and interesting. See our Urumqi Tours.
Urumqi Climate Information by Month

China Highlights
Urumqi Travel Guide