Urumqi Weather in October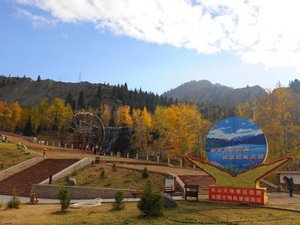 October marks the beginning of autumn, and is not very hot or cold. Ultraviolet rays are weakening, and the weather is comfortable after noon and a little cool in the early morning and evening.
Wear autumn and spring clothing, like a jacket or a suit, and a woolen sweater. The elderly should bring a thick wind overcoat. Given the great temperature differences, bring cold medicines and stay warm when outdoors.
The golden-week National Day holiday occurs this month, and a great number of the tourists come from all over the country. Numerous activities take place, and to enjoy the beautiful scenery and special activities, book your hotel rooms early. See our Urumqi Tours.
Urumqi Climate Information by Month

China Highlights
Urumqi Travel Guide