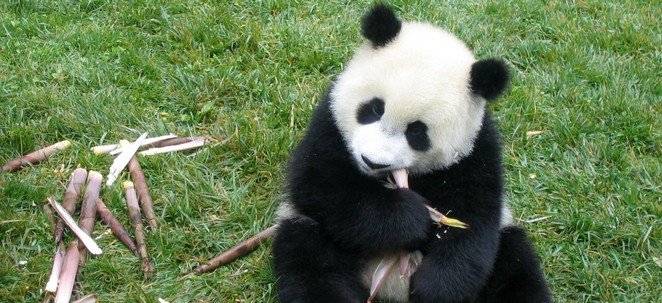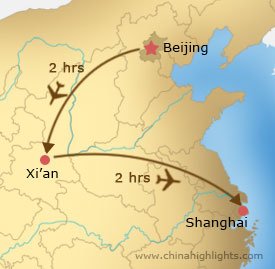 Itinerary
Your adventure starts with a reliable private pick-up service: your personal guide and a driver of a private car take you to your hotel.
Stay connected: A Free SIM Card Wi-Fi Rental
Day 2:
Beijing: Tiananmen Square, Forbidden City and Hutong Experience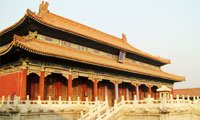 Tiananmen Square is now separated from the Forbidden City by a multilane street, but in ancient times it was part of the Imperial Court. The Heavenly Peace Gate in the southern end is similar to the palace buildings. The Palace Museum, as Forbidden City is also called, has some very interesting exhibitions in the side courts, make sure you ask your travel advisor or guide.
Our Hutong Experience takes you to the narrow alleyways and for a walk along the bank of Houhai Lake. On a visit to a local family you learn to make dumplings and share a meal with them, while chatting about their life. Afterwards, a short stop at a local cricket enthusiast's home gives you a brief introduction to the secrets of this age old hobby.
Day 3:
Beijing: Mutianyu Great Wall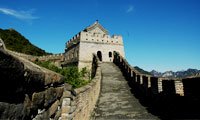 Mutianyu section of the Great Wall is our choice for this epic experience because it is not only less crowded than Badaling, but also has most watch towers. They add a pleasing rhythm to the wall as it disappears to the distance. A cable car ride allows you to arrive fresh and you can spend as much time as you like on the top. A toboggan ride is available for an exhilarating end to the visit; or you can take the cable car.
On the way back in your private car you can have a rest while digesting the satisfying lunch from a great local restaurant, one that has hosted world leaders.
Day 4:
Chengdu: Culture Snapshot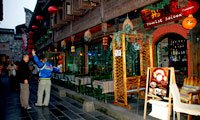 After a flight to Chengdu this morning, your local guide will take you to experience local culture. Wu Hou Temple is dedicated to one of the most famous people who have ever lived in Chengdu, Marquis of Wu. The gardens are particularly charming.
Jinli Old Street was an ancient commercial center and has been restored to house shops, cafes and restaurants. Shunxin Old Teahouse serves tea and local snacks while you watch Sichuan Opera; in the evenings they have a face changing show, an old technique where the actor changes his mask in microseconds, which is quite astonishing. See if you can spot how it's done!
Day 5:
Chengdu: Panda Keeper Experience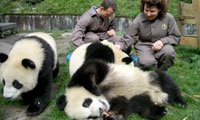 The Panda Keeper Experience gets you closer to these delightful animals, although you are still not allowed to touch them. The morning includes feeding, cleaning the enclosure and in summer showering the pandas to cool them off. After lunch you will have a tour of the base and receive a certificate of appreciation.
Good to Know:
If you would like to hold a panda, there is a donation program especially for this purpose. Ask you travel advisor for more information.
Chengdu is famous for its hotpot, and Morals Village is the place to try this delicious dining experience.
Day 6:
Transfer to Chongqing and Yangtze Cruise
Today is dedicated to a train transfer to Chongqing and the Yangtze Cruise Boat.
Day 7:
Yangtze: Fengdu Ghost City
Morning excursion to the Fengdu Ghost City, a place well known from a Chinese legend, includes a cable car ride to a nearby small mountain to enjoy the views.
Day 8:
Yangtze: Lesser Three Gorges and Baidicheng
In the morning there is an optional visit to Baidicheng (White Emperor City), an ancient town now forming an island as the water level has risen.
The Three Lesser Gorges on the Daning River are spectacular: rapids, cliffs and waterfalls create a magical fairy land, familiar from old Chinese paintings.
Day 9:
Yangtze: Three Gorges Dam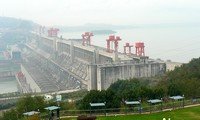 The Three Gorges Dam is possibly the most debated construction project in the world, go and see for yourself this colossal achievement of human effort.
After the visit, our guide will take you to airport in Yichang for your flight to Shanghai.
Day 10:
Shanghai: Yuyuan Garden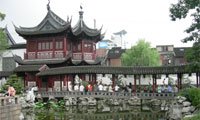 Yuyuan Garden in Shanghai's Old Quarter is a stunning vast complex; it is said that its creation ruined the Ming Dynasty family who created it. The Yuyuan Market in the adjoining streets is a shopper's delight; we challenge you not to want to buy anything here.
The City God Temple nearby is a great place to observe local people and has some very lively festivals; ask your travel advisor if any of them coincide with your visit.
From lunch at famous Home's Restaurant, you walk on to Nanjing Road to marvel at this shopping heaven. Walking along the Bund ends the day; this colonial area clearly displays Shanghai's European connections. This area is especially stunning at night, so you may want to linger in one of the cafes and wait for the dusk.
Good to Know:
Ask us to book tickets for the famous Shangcheng Acrobatic Show; it is a great addition to your visit. There are also some night cruises on the river. We leave this as options for you, but your guide can help you obtain tickets.
Day 11:
Shanghai: Life of a Shaghainese Experience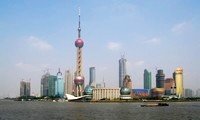 This morning you have an opportunity to experience what life as a Shanghainese is like; visit old alleys on the way to a local home, chat while having lunch and have a go at learning the local dialect.
The Shanghai World Financial Center has a great viewing platform with a glass floor, where you can marvel at the metropolis stretching into the horizon.
Your tour with China Highlights has ended, but we look after you until your guide takes you to the airport and helps with check-in process. We confident you would have enjoyed this trip, and hope to serve you again.
Just let us know your travel style!
Guide vs. Free-time ratio / Hotel Style & Interests / Dates / People
We will then adapt this tour and create a unique quote based on your individual needs.

Free Quote