Macau Travel Tips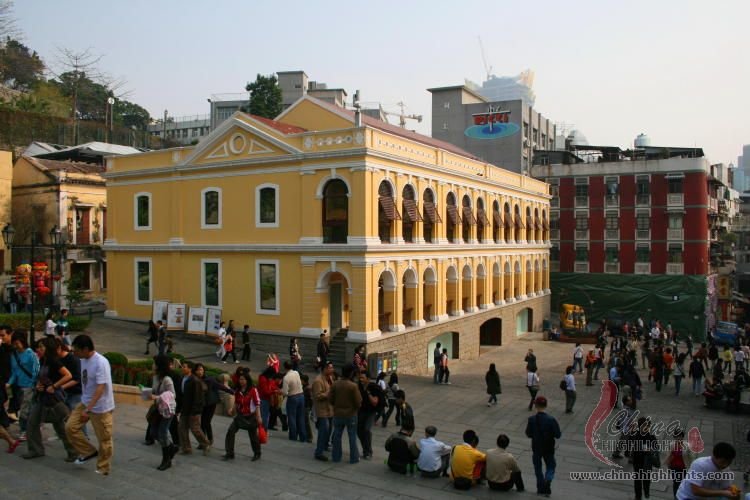 Telephone
Public telephones are available throughout the city. The country code for Macau is 853 and you need to dial 001/853 before the number if calling from Hong Kong. When dialing an international number from Macau, you should first dial 00 and then add 853 and the number you want to call.
Mail
The main post office is located in an old Euro-style building in the downtown area on the main square, Largo do Senado. Different counters in the lobby provide various language services. Most of them provide Cantonese and English. In front of each counter window, there is a small board indicating the language the counter provides. One thing you should bear in mind is that in this postal office, RMB is not acceptable. The office is open on Monday to Friday from 9:00am to 18:00pm and Saturday from 9:00am to 13:00pm. Mailboxes in Macau are red.
Media
Macau publishes journal and weekly newspapers in Chinese, Portuguese and English. However, all TV programs are shown in Chinese and Portuguese.
Hospitals
Hospital Centre S. Januario
Address: Estrada do Visconde de S. Januario
Tel: (853) 3903610 (Emergency), 313731 (Operator)
Fax: (853) 346818 (Emergency)
Kiang Wu Hospital
Address: Estrada do Repouso, Macau
Tel: (853) 2950133 (Emergency) 371333 (Operator)
Fax: (853) 2950133 (Emergency)
Hope Medical Clinic
Address: No.26, Ave de Sidonio Pais, 1/F, Macau
The medical help is available from 9:30 to 17:00
Internet: hope@macau.ctm.net
Security
"999" is the emergency number for the police in the city. You can dial 112 toll-free for the police's special tourist hotline.
Tips for Entering a Casino
Tourists and locals under 21 years old are not allowed to enter.
Cameras are forbidden in gambling casinos.
The gambling casinos in Macau accept only Hong Kong dollars and Macau Patacas and guests can exchange money either at casino counters or the nearby banks. And there is a minimum age requirement of 18 for visitors and 21 for locals in all casinos.

China Highlights
Planning a trip? Ask us here 800-2682918 (USA & CA)
86-773-2831999 (Int'l)
Q:
Lo
Asked on 2013-11-01
Reply
Hello, I''m a Malaysian citizen and turning 18 next year. Could I enter the casino as a 18 years old foreigner?
Hi Lo, the minimum age to Casino is 21 for non local people.
Simon Huang Replied on 2013-11-01
Q:
Hazelle
Asked on 2013-08-24
Reply
Hi I''m from Philippines. Do I need visa and valid documents such as Bank account or land title to enter Macau?
Dear Hazelle,
Thanks for your question. For Philippines citizen, you will have 30 days visa free in Macau.
Nancy

Nancy Deng Replied on 2013-08-25
Q:
tara
Asked on 2013-07-10
Reply
My friends and I went to Macau on June 29th. All the casinos are 21, regardless of if you are a foreigner or not. So the many articles are misleading when it states for foreigners can get into casinos at 18. Saw lots of people turned away at being 20 or 19 (foreigners even), and my sister at 19 couldn''t get into multiple casinos. So are there specific casinos in Macau that are 18 and under for foreigners? as we didn''t see any while in Macau.
Dear Tara, Based on the law, the person can enter teh casino, who is already 21 years old. Lussie Lu Replied on 2013-07-10
Q:
ramil garcia
Asked on 2013-05-22
Reply
hi i want to see venitian casino and city of dreams we will be comming from hongkong i will be bringing my wife and kids 2 and 5 yrs old can we use the free shuttle from the port to the casino and only me will try the casino my wife and kids only in the hotel building not going inside the casino is it allowed
Dear Ramil, Yes, the Venetian Macao-Resort-Hotel provides some shuttle buses from the port to the hotel for free. You and your families could take the bus to the hotel and it takes about 15 minutes. You could go to the caino yourself and your wife and kids go to the room for rest. Lussie Lu Replied on 2013-05-23
Q:
Katrina
Asked on 2013-05-08
Reply
Hi, I am from HK and turning 20, will I be able to visit the casinos in Macau?
Dear Katrina, Based on the policy, you are not allowed to visit the csasino until you are 21 years old. Lussie Lu Replied on 2013-05-08
Macau Travel Guide