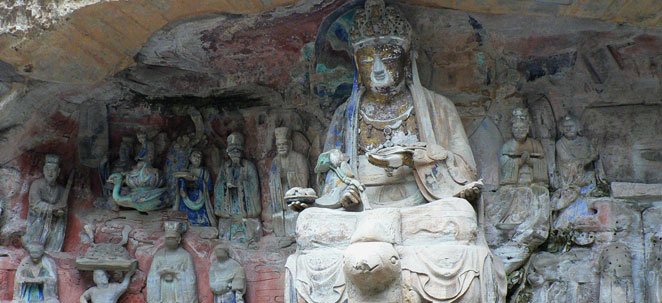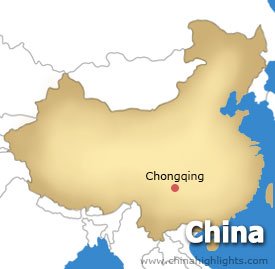 Itinerary
Day 1
Arrive in Chongqing, Flight not included
Airport Transfer (Chongqing)
Day 2
Dazu Grottoes (Baodingshan), Ciqikou Old Town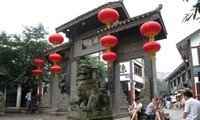 - Dazu Grottoes (Baodingshan) (2 hours): Dazu is a county under the jurisdiction of Chongqing Municipality. It is 83 kilometers to the west of the Chongqing metropolitan area and 256 kilometers to the east of Chengdu, the capital city of Sichuan Province. The Dazu Grottoes spread across more than 75 sites in the county, and contain over 50,000 stone sculptures carved from the Tang Dynasty (618-907) to the Qing Dynasty (1644-1911). They are mainly located on Baoding (Treasure Peak) Mountain, Beishan (Northern) Mountain, Shimen (Stone Gate) Mountain, Nanshan (Southern) Mountain, and Shizhuan Mountain.
- Ciqikou Old Town (1.5 hours): This lively old area has been partly restored, and remains an authentic and busy community. The old wooden houses and narrow streets furthest from the river are mostly unimproved, closer to the river there are craft and souvenir shops, teahouses and music, and lots of local food and snacks. The locals certainly love their food – this is a good chance to try some.
Day 3
Three Gorges Museum, Goose Neck Park, Panda Room in Chongqing Zoo, Hotel to airport Transfer (Chongqing)
- Three Gorges Museum (2 hours): The best exhibits are those on the history of the Yangtze and, of course, the Dam. It also houses some excellent stone and terracotta sculptures, art and interesting artifacts, items from the war years, and temporary exhibitions. The museum faces the impressive People's Hall, built to resemble the Temple of Heaven, across a lively square, itself a hub of activity.
- Goose Neck Park (1 hour): Very popular with the locals who come here to enjoy the gardens, play Mahjohngg, make music or just relax. Nice views over the river and Chongqing, there are also a number of interesting buildings and former Embassies in the grounds, plus an enormous long painting of the Yangtze.
- Panda Room in Chongqing Zoo (2 hours): Located in the western suburbs of the city, Chongqing Zoo occupies an area of 45 hectares. There are some rare animals including Golden hair monkeys and South China Tigers. In Panda Room, visitors can see the giant and lesser pandas and their offspring.In the mornings, many local people practice Tai chi at the zoo. Join them if you wish.