Itinerary
Your guide and driver will be waiting for you at the arrivals, ready for your adventure in the Spring City and beyond.
Stay connected: A Free SIM Card Wi-Fi Rental
Day 2:
Kunming: The Stone Forest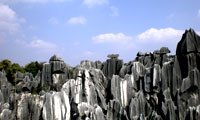 The Stone Forest is an art gallery of nature, full of fantastical karst formations. The Sani people have a rich culture, and perform some of their dances for the visitors. Roast duck is a filling lunch after all the exploring.
In the evening, we recommend a walk round the Green Lake, and a dinner in the many restaurants surrounding this lovely park in the center of Kunming.
Day 3:
Dali: The Bai People of Xizhou Town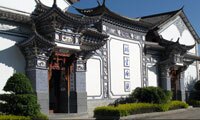 Dali has had its fair share of modernization, but head out of town and the feeling will soon disappear.
Xizhou Town is known for the exquisite colorful houses of the Bai people. The locals still dress in their ancient attire, adding to the authentic feel. Zhoucheng Town is similar, but is the biggest community, over 1,500 Bai people live there.
The Three Pagodas between the Cangshan Mountain and Erhai Lake are the landmark of Dali, forming a pleasing triangular shape.
Day 4:
Dali: Erhai Lake and Lijiang: Old Town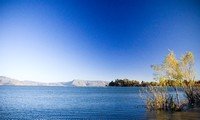 On the way to experience the Cruise on the Erhai Lake, and a visit to a local fishing village, you will stop at a farmers market, where people wear their traditional dress to sell their wares.
After the cruise, your guide and driver will take you to the Lijiang Ancient Town, second only in people's minds to Shangri-La as a romantic, far-flung destination in Yunnan. It is very well preserved and quite charming, but very busy towards the afternoon. An early morning stroll will reveal a completely different side of it and is warmly recommended.
Naxi people who live in the area have delicious choice of specialties, for lunch your guide introduces you to a few.
Day 5:
Lijiang: Ancient Towns of Baisha and Shuhe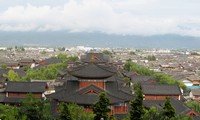 Baisha Village is well known for the 1,000-year old colorful murals combining Naxi culture with Han and Tibetan influence. Shuhe Ancient Town, also known as Longguan Village is not quite as forgotten by time as it used to be, but still very charming and peaceful.
Day 6:
Lijiang: Jade Dragon Mountain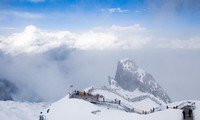 Jade Dragon Mountain is the backdrop for Lijiang, and today you get to explore the main peak called Shanzidou. A cable car, incidentally the highest in China, takes you above the cloud base. Other areas you can explore from here include Ganhanzi, Baishuihe (White Water River) and Glacier Park.
The Yufengsi Lamasery is also called the Jade Summit Lamasery, and is well known for the beautiful magnolias in the temple.
Today your guide will escort you to your flight to Kunming, where you can catch your next flight.
Just let us know your travel style!
Guide vs. Free-time ratio / Hotel Style & Interests / Dates / People
We will then adapt this tour and create a unique quote based on your individual needs.

Free Quote