Itinerary
Day 1:
Arrive in Datong, Yungang Grottoes, Nine-Dragon Screen, Huayan Temple, Shanhua Monastery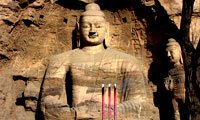 On arrival you are met by your friendly guide and taken to see the sights of Datong.
Yungang Grottoes took forty years to complete, a kilometer of statues carved from the sandstone cliffs of Wuzhou mountain. The visit includes a demonstration of Buddhist practices and worship as it would have been during the imperial era. We will arrange for you to also hear some interesting folklores from the monks.
Datong Nine-Dragon Screen is one of only three existing in China; the other two are in Beijing. Huayan Temple was built during the Liao (916-1125) dynasty, and houses finest art pieces from that era. Shanhua Monastery in central Datong within the old city walls is from the Tang dynasty, but has intricately carved items from earlier period.
Meals:Lunch
Day 2:
Datong to Wutaishan: Hanging Monastery, Yingxian Wooden Pagoda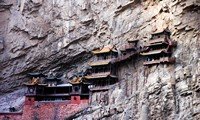 Your guide and you will drive onward today to the mountains. Because of its remote location, Wutai Mountain has remained untouched and represents a truer picture of ancient Chinese religious architecture. The air here is clear and the green mountains are dotted with temples, as this is one of the most sacred areas for the Buddhists.
Hanging Monastery was constructed into a near vertical rock face, and is the only one in China that embraces Buddhism, Taoism and Confucianism in one place. According to a local legend, a single man built the main monastery building.
Yingxian Wooden Pagoda, built in 1056 has withstood several natural disasters and still stands, to the astonishment of locals and visitors alike.Meals:Lunch
Day 3:
Wutaishan to Taiyuan
Wutai Mountain, one of the four sacred Buddhist mountains, it has several monasteries from the Tang Dynasty, all unique and in active use by colorfully dressed pilgrims.
The rest of the afternoon is spent in driving to Taiyuan.Meals:Lunch
Day 4:
Taiyuan to Pingyao; Pingyao Ancient Town, Shuanglin Temple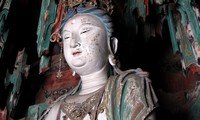 Departing Taiyuan we will drive towards Pingyao, you will pass ancient Jinci Temple, famous for the frescoes. Pingyao Ancient Town is one of the best-preserved ancient towns in China, with an intact city wall constructed in the Ming Dynasty. To be able to see five centuries of development in the architecture is rare, your guide will point out the different eras to you.
The charming town has opportunities to learn the traditional art of paper cutting and to watch the process of producing laquerware. You're travel advisor can tailor any day to your tastes.
Shuanglin Temple nearby was built about 1,500 years ago, and is renowned for well-preserved painted mud sculptures.Meals:Lunch
Day 5:
Pingyao: Wang Family Courtyard, Zhangbi Ancient Village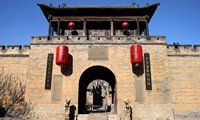 Wang Family Courtyard is one of the largest residential complexes built by successful Shanxi merchants. The compound was added to from the 15th century onwards, the final number reaching 1118 rooms. The intricate carvings on the structures are especially charming; your guide will be able to tell you more about their meanings.
Zhangbi Ancient Village, or Zhangbi Ancient Castle, was first a part of a military defense system. Its underground tunnel was scientifically constructed, each aspect follows ancient Chinese astrology.
Meals:Lunch
Today your tour ends. Please customize this tour with one of our travel advisors to your departing destination needs.
Just let us know your travel style!
Guide vs. Free-time ratio / Hotel Style & Interests / Dates / People
We will then adapt this tour and create a unique quote based on your individual needs.

Free Quote