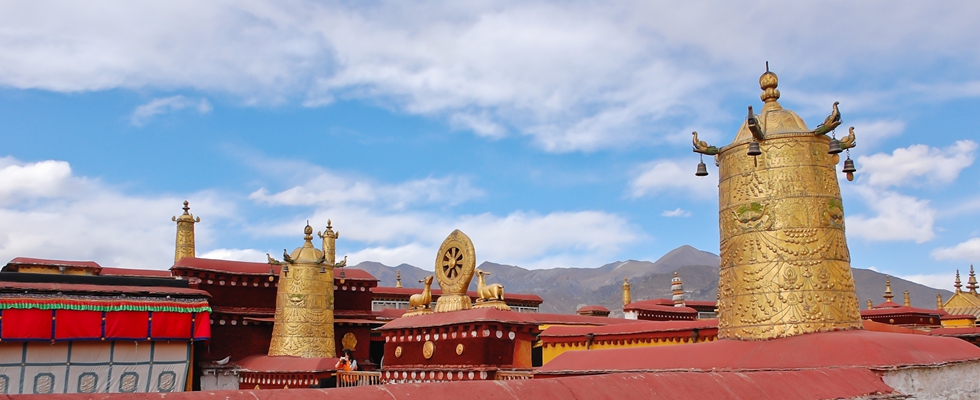 Tibet Discovery by Train from Xining
Experience the new Tibet railway, the world's highest railway line, and it might arguably be the most beautiful and intriguing among those of comparative lengths. Let's go and take the marvelous engineering of recent time to Tibet!
Highlights
Breathtaking natural scenery along the way on high plateau
Boat ride on alpine Qinghai Lake
Magnificent Potala Palace housing numerous treasures
Monks' routine sutra debate at Sera Monastery
What's Included
Entrance to attractions listed in the itinerary
Private transfers between airport, train station, hotels and attractions
Hotel accommodation with breakfast
Meals mentioned in the itinerary
Private local tour guide and driver service throughout the tour
Soft-sleeper train ticket from Xining to Lhasa
Price Per Person in US Dollars
| Nov.1 - Mar. 31 | 5-star | 4-star |
| --- | --- | --- |
| 2-5 People | $1,519 | $1,309 |
| 6-9 People | $1,159 | $979 |
| Apr.1 - Oct.31 | 5-star | 4-star |
| 2-5 People | $1,689 | $1,379 |
| 6-9 People | $1,339 | $1,059 |
Suggested Itinerary
Feel relaxed from beginning of the journey: your private tour guide, driver and car will meet you at the airport and transfer directly to your hotel for check-in and rest.
Accommodation in Xining: Yierdun International Hotel (4-star)/Qinghai Hotel (5-star)
Day 2
Xining: Qinghai Lake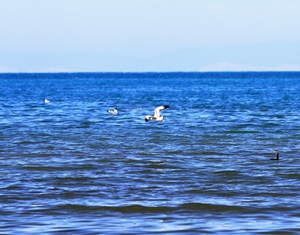 Qinghai Lake
Qinghai Lake is China's largest inland salt water lake. Home to various bird species, it sits on the alpine prairie, boasting breathtaking natural scenery of blue sky and crystal water, especially in summer and autumn. To appreciate the vastness of the lake a short boat ride is arranged. Lunch is arranged in a charming local restaurant, a chance to taste some local cuisine away from the tourists.
Accommodation in Xining: Yierdun International Hotel (4-star)/Qinghai Hotel (5-star)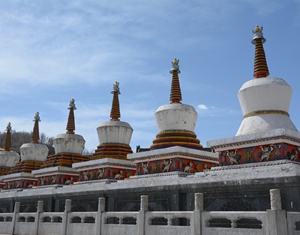 Taer Monastery
In the morning you can wonder round the Buddhist Taer Monastery to appreciate the architecture and arts in this area that always seems to buzz. After lunch in a Muslim restaurant you will board the overnight train on the world's highest railway to Lhasa. The train leaves in late afternoon, so there is plenty of time to see the plains and scenery before the night falls.
Accommodation: Soft sleeper on the overnight train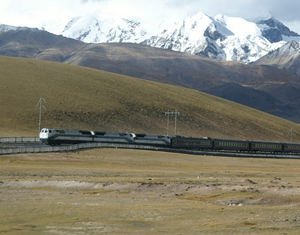 Scenery along the railway
Arrival to Lhasa is in the late afternoon, and you are taken directly to your hotel by our guide and driver, so you can rest and continue to get used to the high altitude.
Accommodation in Lhasa: Lhasa Hotel (4-star)/Four Points By Sheraton Lhasa Hotel (5-star)
Day 5
Lhasa, Monasteries and Norbulingka Palace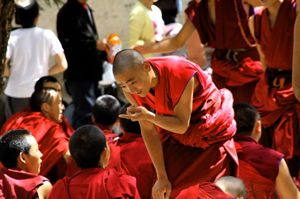 Monks debating at Sera Monastery
Sera Monastery, one of the three main monasteries of Lhasa, is where the monks hold their famous daily debates about Buddhist doctrines, it takes place at 15:00 every day (except Mondays). If you wish to observe, please tell our guides so they can take that into account when planning your trip. Norbulingka was the summer palace of the Dalai Lamas. Drepung Monastery hosts the grand Shonton Festival in the early part of August every year. If you are visiting at this time be prepared for a lively crowd and wonderful experience! If you can arrange your trip during Shonton festival you're in for an amazing experience.
Accommodation in Lhasa: Lhasa Hotel (4-star)/Four Points By Sheraton Lhasa Hotel (5-star)
Day 6
Lhasa: Potala Palace
Potala Palace
Today offers you an unforgettable experience, the world famous Potala Palace, former winter home of the Dalai Lama. It is a vast, awe-inspiring maze of corridors and stairs.
Accommodation in Lhasa: Lhasa Hotel (4-star)/Four Points By Sheraton Lhasa Hotel (5-star)
Good to Know
Health: You need to be in good health to climb up the long stairways. If you wish to have more time here, inform your guide and he can take that into account when planning the day. Don't worry, just take your time. Photography: Our guides are locals and so can introduce you to the best spots to capture the best photos. The golden-roofed Jokhang Temple and the surrounding Barkhor Street, called "the window of Tibet", are a wonderful place to observe pilgrims, wearing their local dress from many different parts of Tibet. Lunch of Tibetan and Nepalese food is served in a beautiful garden.
Your guide and driver will take you to the airport and escort you safely through the check-in procedures and all the way to your gate, so you can rest assured your departure is smooth. We're confident that his trip will be one you'll never forget.
Trip Notes
1. Tailoring your tour
This tour is very flexible. You can alter the itinerary, extend or shorten it to suit your price, interest and schedule. Feel free to tell us your requirements, and we are happy to help you arrange with our professional knowledge and experience.
2. Tibet Travel Permit
Besides a China visa, you will need to apply for Tibet Travel Permit to enter and tour Tibet. Working with approved Tibet tour operators, China Highlights is able to assist you to obtain all of the above documents if you book a Tibet tour with us.
3. Overnight train from Xining to Lhasa
The trains running on the Qinghai-Tibet railway have been specially equipped for highland travel. The railway uses sealed, oxygenated cars to cope with the thin air. Each car is equipped with an oxygen supply system to maintain the air pressure at a suitable level.
All staff on the trains running on the highland track are trained for the job. They have a basic knowledge about altitude sickness, and can speak some English, so simple communication is possible.
4. Respect local custom and people
Monasteries: Smoking is not allowed when visiting monasteries. Dress properly, not in shorts or sunglasses. Do not touch the heads of people with your hands. Do not try to debate with lamas about their lives and religions. Do not enter monasteries without permission.
Photography: Taking photos of Buddha statues is not allowed in most Tibetan monasteries. Ask for permission first before taking pictures of other people in the Barkhor areas. Sometimes they will ask you for money, but most of the time it is ok to give them a little gift.