Itinerary
Feel relaxed from the word go: our guide and driver will meet you at the airport and transfer you to your selected hotel.
Stay connected: A Free SIM Card Wi-Fi Rental
Day 2:
Xining: Qinghai Lake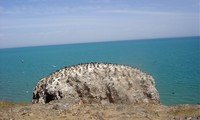 Qinghai Lake is China's largest inland salt water lake. It sits on the alpine prairie and is breathtaking, especially in summer and autumn. To appreciate the vastness of the lake a short cruise is arranged. Lunch is arranged in a charming local restaurant, a chance to taste some local cuisine away from the tourists.
Day 3:
Overnight to Lhasa
In the morning you can wonder round the Buddhist Taer Monastery to appreciate the architecture and arts in this area that always seems to buzz. After lunch in a Muslim restaurant you will board the overnight train on the world's highest railway to Lhasa. The train leaves in late afternoon, so there is plenty of time to see the plains and scenery before the night falls.
Arrival to Lhasa is in the late afternoon, and you are taken directly to your hotel by our guide and driver, so you can rest and continue to get used to the high altitude.
Day 5:
Lhasa, Potala Palace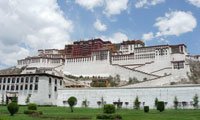 Today offers you an unforgettable experience, the world famous Potala Palace, former winter home of the Dalai Lama. It is a vast, awe-inspiring maze of corridors and stairs.

Good to Know
Health: You need to be in good health to climb up the long stairways. If you wish to have more time here, inform your guide and he can take that into account when planning the day. Don't worry, just take your time.
Photography: Our guides are locals and so can introduce you to the best spots to capture the best photos.
The golden-roofed Jokhang Temple and the surrounding Barkhor Street, called "the window of Tibet", are a wonderful place to observe pilgrims, wearing their local dress from many different parts of Tibet.
Lunch of Tibetan and Nepalese food is served in a beautiful garden.
Day 6:
Lhasa, Monasteries and Norbulingka Palace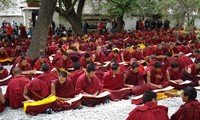 Sera Monastery, one of the three main monasteries of Lhasa, is where the monks hold their famous daily debates about Buddhist doctrines, it takes place at 15:00 every day (except Mondays). If you wish to observe, please tell our guides so they can take that into account when planning your trip.
Norbulingka was the summer palace of the Dalai Lamas. Drepung Monastery hosts the grand Shonton Festival in the early part of August every year. If you are visiting at this time be prepared for a lively crowd and wonderful experience! If you can arrange your trip during Shonton festival you're in for an amazing experience.
Our lunch today is a fusion of wide styles and tastes, Tibetan merging with Indian, Nepalese, Chinese, and Italian.After breakfast our guide and driver will take you to the airport and escort you safely through the check-in procedures and all the way to your gate, so you can rest assured your departure is smooth. We're confident that his trip will be one you'll never forget.
Just let us know your travel style!
Guide vs. Free-time ratio / Hotel Style & Interests / Dates / People
We will then adapt this tour and create a unique quote based on your individual needs.

Free Quote