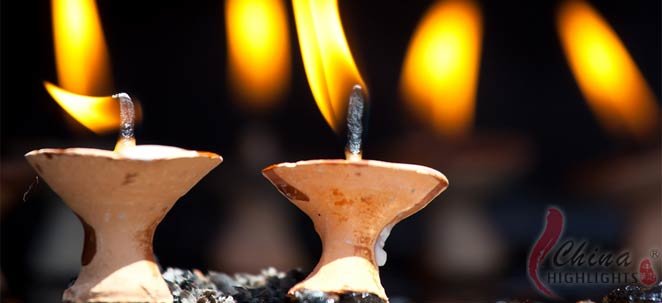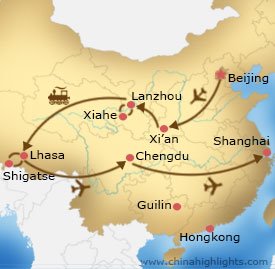 Itinerary
On your arrival for your epic journey you will be met at the airport by your personal guide, who will take you to the hotel. If you need any advice, tips or help please just ask your guide. Our car and driver take care of your luggage and make sure you arrive more refreshed.
Stay connected: A Free SIM Card Wi-Fi Rental
Day 2:
Beijing: Mutianyu Great Wall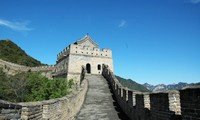 Your first day starts as early or late as you desire, your guide will pick you up in a private vehicle and take you to the Mutianyu Great Wall section, the most popular section with overseas tourists. The drive is quite long but the views of countryside are charming, and your guide will use the time to tell you about the historical aspects, so you can just take it in when you get the top. A cable car ride is available, or you can take a chair lift. Hepingmen Quanjude Roast Duck Restaurant has a great reputation for their take on this classic dish, we would have made a reservation and duck order for tonight.
Day 3:
Beijing: Tiananmen Square, Forbidden City, Hall of Clocks and Watches, Temple of Heaven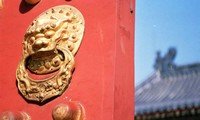 The day is packed with the best Beijing has to offer, starting with the enormous Tiananmen Square, where human size seems to shrink next to the mausoleum of the venerable Mao. The Forbidden City continues to make dwarfs of men, astounding not only with its size, but the intricate decorations rich with symbolism. Your guide will tell you more. There is also the Hall of Clocks and Watches, an altogether more earthly collection of the last Emperors, beautifully displayed and set to chime together at certain times of the day.
The Temple of Heaven ends the eventful day, the afternoon sun peaking through the ancient pine trees and glistening on the white marble of the ceremonial walkways and gilded roofs of the temple buildings.
Day 4:
Beijing: Hutong Tour, Flight to Xi'an
Before settling of to your next destination, Xi'an, you have time for a visit to a local family in the Hutong district. The rickshaw ride lets you take in the narrow alleyways in comfort, and stop to look at doorways and hear the stories of what the designs mean, unlocking knowledge of the first owner.
Day 5:
Xi'an: Terracotta Warriors and Horses, Big Wild Goose Pagoda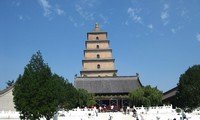 The Terracotta Warriors and Horses guarded the emperor's tomb for two millennia before they were discovered, and there is still much to be unearthed in this burial complex. The warriors each have unique features and are exquisitely detailed; yet they are only clay. The riches yet to be found must be unparalleled.
Big Wild Goose Pagoda is an ancient symbol of Xi'an, made famous by centuries of pilgrims to the nearby Da Ci'en Temple.
Day 6:
Xi'an: Shaanxi History Museum, Ancient City Wall, Great Mosque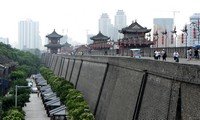 Shaanxi History Museum tells of the history in this ancient capital of the nation through beautifully displayed artifacts. Your guide will explain how different eras link together. The Ancient City Wall on the other hand emphasizes the strategic importance of this Silk Road destination through its size; it's more a road on top of a castle than a mere wall. A bike or rickshaw ride lets you see more in shorter time.
The Great Mosque is truly remarkable due to combining of Chinese architecture with Islamic tradition. The descendants of the merchants on Silk Road still worship here.
The day is dedicated to flying to Lanzhou, a gateway to Tibet.
Day 8:
Drive to Xiahe, Labrang Monastery, Songke Grassland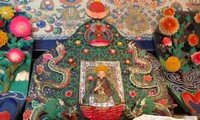 The visually stunning Yellow Hat Sect of the Tibetan Buddhism has its most important monastery in Xiahe, the Labrang Monastery. We will arrange an English speaking monk will show you around the halls and explain the stunning works of art housed here.
The view of yaks roaming in the Songke Grassland amid green pastures is something to behold. In this area nomadic people still can be found singing their traditional songs, this is often one of the highlights of any visit to Tibet.
Day 9:
Drive to Lanzhou, Overnight train to Lhasa
The day is spent getting from Xiahe to Lanzhou in a private car and then boarding an overnight train to Lhasa early evening. Your guide will see you settled in for the journey before saying goodbye.
You will arrive in Lhasa late in the evening and can relax in the safe knowledge that you will be met at the station by a friendly guide who will take you straight to your hotel.
Day 11:
Lhasa: Norbulingka, Sera Monastery, Drepung Monastery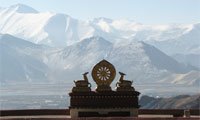 Norbulingka was the summer palace of Dalai Lamas, and has largest garden in Tibet. Sera Monastery, founded in 1419, is one of the main monasteries and houses the 'daily debates', where novice monks learn doctrines. Drepung Monastery was founded around the same time and was he home to Dalai Lamas in ancient times. The famous Shonton Festival is held here.
Day 12:
Lhasa: Potala Palace, Jokhang Temple, Barkhor Street
Potala Palace is the defining feature of Lhasa; the red and white palaces create a formidable sight looming over the city. Jokhang Temple, although smaller, is just as impressive as the religious center of Tibetan Buddhism, and where visitors flock to light yak butter lamps. Barkhor Street surrounding the temple is not only a pilgrim path but a hub of activity, with shops and stalls selling all manner of goods. There is no better place to observe people from different areas of Tibet, all in their distinct clothing.
Day 13:
Drive to Shigatse, Yomdrok Lake, Palgor Chorten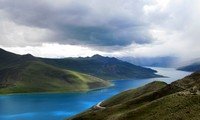 On the drive to Shigatse, the traditional seat of the Panchen Lama, you will pass Yomdrok Lake. It is a brilliantly blue alpine sanctuary, where thousands of swans stop each summer. The Palgor Chorten, also called Palcho Monastery, is a unique design among other monasteries, and has one of the most famous stupas, a religious structure built to house relics.
Day 14:
Shigatse: Tashilunpo Monastery, Drive to Lhasa
Tashilunpo Monastery is historically and culturally significant because Panchen Lama, the second highest of Lamas, resides here, and a priceless gilded bronze Buddha statue resides here.
Your guide will escort you to Lhasa airport for your flight to Chengdu, where you will have some free time after transfer your hotel.
Day 16:
Chengdu: Wu Hou Temple, Jinli Old Street, Panda Breeding Reserve
Wu Hou Temple has lovely gardens surrounding the delightful halls celebrating his memory. Jinli Old Street has been known since ancient times as a commercial hub and celebrates tradition with shops full of food and local delicacies.
Visit to Panda Breeding Reserve is the reason why many people come to Chengdu; these delightful creatures are sure to not disappoint.
Good to Know:
It may be possible to hold a panda and/or spend a day as a panda keeper. If you are interested, ask your travel advisor about options.
Day 17:
Flight to Shanghai, Nanjing Road, The Bund
After your morning flight to Shanghai, your guise will take you to lunch, and then to explore two of the most famous roads: Nanjing Road and the Bund. The former is a shopper's paradise, the latter a living museum of the city's European influence. We recommend staying in the Bund to wait for dusk; the view is quite spectacular.
Day 18:
Shanghai: Yuyuan Garden, Jade Buddha Temple, Yuyuan Market, Shanghai World Financial Center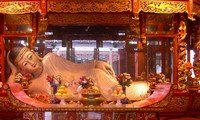 Yuyuan Garden is a slice of Ming Dynasty elegance in the middle of metropolis. Once a private garden of a high ranking official, it is now a haven of green for ordinary people. Yuyuan Market in the surrounding streets celebrates the common hobby of people here: shopping. City God Temple is a Taoist complex, somehow very appropriately named.
Jade Buddha Temple is named after two statues of Buddha, carved from rare single blocks of white jade adorned with precious stones, is extremely popular, and therefore a great place to people watch and observe customs. The Shanghai World Financial Center celebrates the success of modern Shanghai, and has a viewing deck at 474m above ground for fabulous views of the cityscape.
The grand exploration of China has come to an end, with scores of memories banked and memory cards full. Your guide will look after you until your safety at the correct airport check-in desk.
Just let us know your travel style!
Guide vs. Free-time ratio / Hotel Style & Interests / Dates / People
We will then adapt this tour and create a unique quote based on your individual needs.

Free Quote