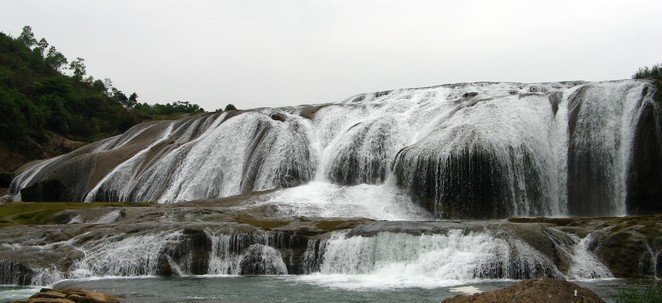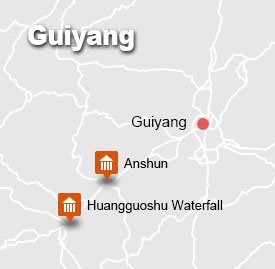 Itinerary
Your guide will be waiting at the airport on time and pick you up to the hotel. And then the guide will take you right to check-in.
Day 2
Guiyang and Guiyang to Anshun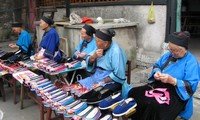 Have a chance to see their traditional opera-Dixi (Ground Opera), which they perform at festivals and celebrations, renowned as "the living fossil of the ancient shows". The performers will put wood on their forehead and ensure their voice could be heard by the audience. Huangguoshu Waterfalls are one of the largest waterfall groups in China. They have been found out that the falls in this area consist of 18 falls on the ground and 4 underground falls. Tianxing Qiao Scenic Area features the perfect combination of stones, trees and water, the Tianxing Bridge Scenic Zone is a natural miniascape evolving from the growing stone forests in water (Aquatic stone forest).
Day 3
Transfer to Guiyang and Departure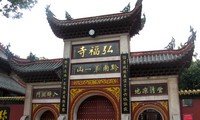 Built in 1598, Jiaxiulou is one of the symbols of Guiyang. The tower is a timberwork building with attics, and twelve stone pillars at the bottom. It is surrounded by a marble balustrade. Jiaxiu Tower is linked with the Fuyu Bridge which connects both the south and north banks. In Qianling park, there are verdant old trees spreading their shades, the Qianling Lake rippling in the breeze, the Nine-winds Path zigzagging up the mountain and fish swimming leisurely in the Seven-star Lotus Pond. After lunch, visiting the local flower and birds market to find something interesting. Many local experts often gather in this market to talk about their experience of growing plants and appreciate the plants and birds with each other. You can even join them and live this leisure local life for a little while.
After this tour, your guide and private driver will escort you to the airport and get ready for your flight. If you are not leaving Guiyang today, you can ask our travel advisor for more ideas about how to tour this city.