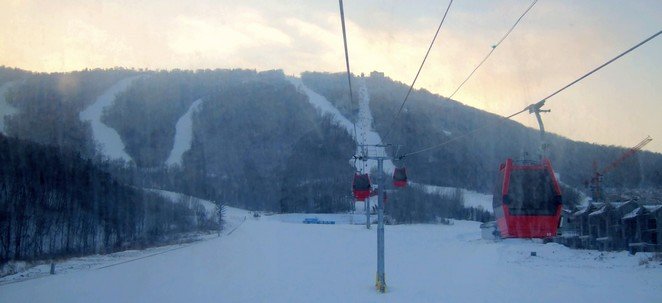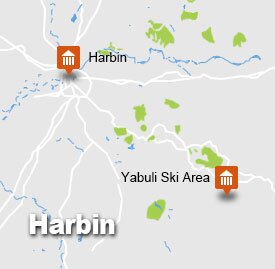 Itinerary
Your tour guide will wait for you at the arrival hall of airport, and transfer by private car and driver to your hotel.
Day 2:
Sun Island, Ice and Snow World, Central Street and Siberian Tiger Park Tour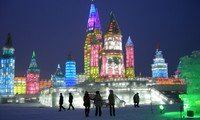 Get in the fairy world of ice and snow at Harbin international Ice and Snow Festival's two major sites – Sun Island and Ice and Snow World. Every year during the festival, many artists gather here to create works of their dreams. Lasers and lights of the latest technology help make the scene even more visionary.
Stroll along Harbin's most prosperous pedestrian street where about 70 buildings of the most influential western architectural styles line both sides.
Siberian Tigers are one of the world's most endangered species, and about 100 of them roam freely at Siberian Tiger Park. You will sit in a bus protected by wire mesh and ride through the park to see these tigers. In cage area there housed some lions, pumas, leopards and ligers (result of a lion and a tiger breeding).
Day 3:
Yabuli Skiing Vacation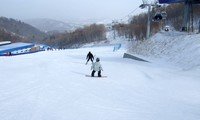 Pick up from your hotel and transfer to Harbin Train Station for direct train to Yabuli Town. After around 3 hours' train ride you will reach Yabuli. Check in at your hotel and start your skiing vacation.
Day 4:
Yabuli Skiing Vacation
Yabuli Ski Resort is among China's top, featuring skiing runs and facilities for all ski levels, and of course natural beauty. You can arrange your time and schedule completely by yourself and leave out the hassle of city life. Meals can be ordered at your hotel by your own arrangement.
Day 5:
Yabuli Skiing Vacation
Below is a list of prices for skiing and rental fees (reference only):
2 hours skiing: 240 yuan (weekday) 280 yuan (weekend) 360 yuan (holidays)
Half day skiing: 320 yuan (weekday) 380 yuan (weekend) 460 yuan (holidays)
Full day skiing: 480 yuan (weekday) 580 yuan (weekend) 680 yuan (holidays)
Ski Clothing Rental: 80 yuan (half day) 120 yuan (full day)
Ski Motor Car: 120 yuan (10 minutes)
Note: The above prices are for reference only. Please check prices at the resort. Prices are higher on weekends and holidays. Weekends are Friday to Sunday. Holidays are December 24-27, January 1-January 3 and Spring Festival (early February).
As your vacation concludes, the tour guide will meet you at your hotel and transfer to train station back for Harbin. After returning to Harbin, transfer by private car and driver to the airport for your departure flight. Your tour guide will assist with check-in and accompany you to the security gate and wave goodbye. We're confident you would have enjoyed your vacation and look forward to serving you again.