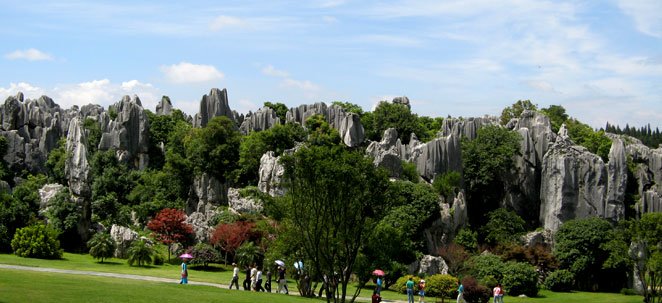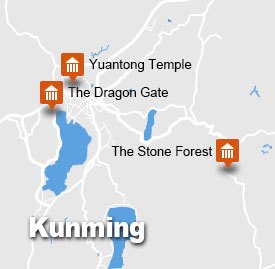 Itinerary
Day 1:
Arrival in Kunming
Your private guide will pick you up outside the luggage claim area and transfer you to your hotel with a professional-chauffeured vehicle. The rest of the day is for your acclimatization and exploring the city, or relax and recoup ready for the tour tomorrow.
Day 2:
The Stone Forest and the Green Lake Park Tour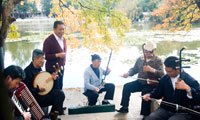 Walk among the towering stones in the Stone Forest to feel the magic power of nature, which 'carved' the stones with peculiar shape and created a forest consisting of gray columnar stones.
Strolling in the most picturesque park in Kunming urban area, the Green Lake Park, you can share the happiness of local people's doing tai chi, performing local opera, and other vibrant activities. If you visit the park in November or December, you will see the grandeur of huge flocks of red-beaked gulls who migrate there from Siberia.
Day 3:
The Dragon Gate on Xishan and Yuantong Temple Tour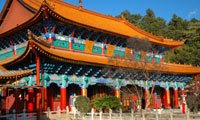 Today you will visit two historical attractions, one reflecting Taoism and the other Buddhism.
Follow the saying and walk pass the Dragon Gate on Xishan to get prosperity in the future. You will have a bird's eye view of the Dianchi Lake and appreciate the groups of Taoist sculptures in grottoes on the cliff in this scenic area.
Visit the most ancient Buddhist temple in Kunming to learn about the differences of halls of three denominations of Buddhism. There is also an elegant ancient garden style courtyard.
Sit back and relax, your guide would have called to confirm your next journey. You will be transferred to your station or the airport in advance.