Itinerary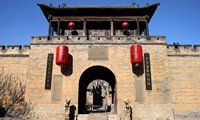 You will meet your guide at the airport, and then transfer to the hotel on a private car. The guide will assist you with the check-in.
Visit Shuangli Temple to see the ancient frescos, steles, pavilions, and the beautiful color-painted mud sculptures. It has a history of more than 1,500 years. Covering a large area, Wang Family Courtyard complex is a huge and magnificent building complex with 123 courtyards and 1,118 rooms. You can see distinct features of northern building style, represented by a large number of decorations, carvings and statues.
Day 2
Pingyao Ancient Town and Departure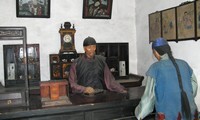 Pingyao Ancient Town is one of the four best-preserved ancient towns in China. You can walk round or rent a bike to see the exceptionally well-preserved buildings built in the Ming and Qing Dynasties centuries ago. You can also learn the traditional Chinese art of paper cutting and watch the producing process of laquerware, and many other traditional handicrafts. The whole town becomes more tranquil and romantic at night, when it is lit up by warm lights and Chinese lanterns. Why not relax in a bar and have a drink.
The Ancient City Wall of Pingyao was constructed nearly 3,000 years ago, and at present it still keeps the original appearance of the city wall renovated in the early Ming Dynasty which is several hundred years ago. The construction method is simply but delicate. Its circumference is about 6,000 meters, with a height at 6 to 10 meters. There are 6 city gates, every day local people and tourists go in and out of the ancient town via the main city gate.
Established in 1823, Rishengchang is the first and was the biggest draft bank in China at that time, and had been famous for "Hui Tong Tian Xia", meaning "business connecting the whole world". Rishengchang is located on the West Street of Pingyao Ancient Town. From its establishment via prosperity till its closure, it operated for over 100 years. At Rishengchang, visitors will learn about its development and how it was managed via the exhibitions.
Mingqing Street is the South Avenue of Pingyao Ancient Town. Buildings and houses of the Ming and Qing Dynasties are preserved quite well, and it is the bustling area and the axis of the ancient town. Over 100 shops, restaurants and bars line on this 800-meter-long ancient street. Visitors can shop for some inexpensive souvenirs, watch the ancient buildings and local life, or learn some ancient techniques of making handicrafts.
After your tour today, your private driver will escort you to the airport. Our guide will help you with the luggage and make sure all the formalities go smoothly.