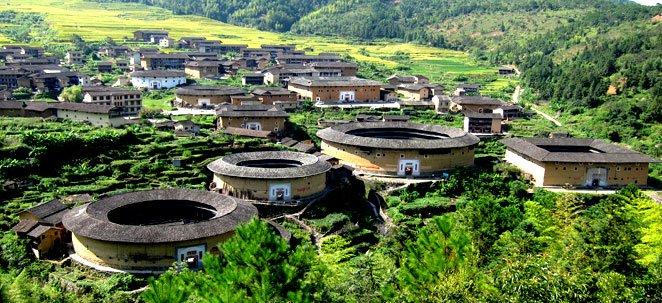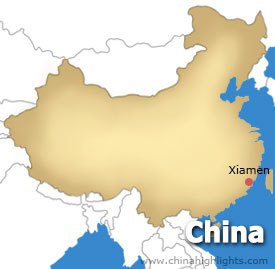 Itinerary
Day 1:
Arrive in Xiamen, Flight not included
Airport Transfer (Xiamen)
Day 2:
The Gulang Island, Hulishan Fortress, and South Putuo Temple Tour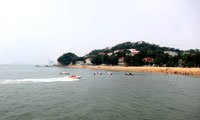 - Ferry Fee for Gulang Island (10 minutes): It is a world of sea breezes, sunshine and exotic architecture with Mediterranean flavor.
- Hulishan Fortress (1 hour): It was built in 1891, the architecture mainly integrated the style in Ming and Qing Dynasty and the style from Europe. Huli Mountain Fortress is famous for having both the biggest and smallest cannons in the world. And there are many ancient military facilities and weapon, such as the emplacement, the barracks, the castle, the trench, double-edged swords and firelocks.
- Gulangyu Island: GulangYu Island is in the southwestern of Xiamen city, it takes just 10 minutes by local ferry boat.There are many colonial buildings built after the Opium War, including the Britain, the America, France, German, Spain, etc. There are many famous pianists in China from this island, and the piano ownership rate is the highest in China. This beautiful island has some tourist attractions including Crag of Sunlight and Shuzhuang Garden. It is very relaxing to wander along the winding small paths and hunt for some interesting souvenirs at shops.
- South Putuo temple (40 minutes): Located at the foot of Wulao Peak in the south of Xiamen, it was built during the Tang Dynasty and rebuilt in Qing Dynasty, which is very famous for its collection of Buddhist cultural relics, such as a Burmese jade carving of the Buddha, some important Buddhist texts. Climbing up to the Wulao Peak, you can enjoy the bird's eye-view of Xiamen University and Xiamen Port.
Day 3:
The Chuxi Earthen Buildings Tour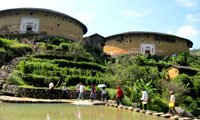 - Chuxi Earthen Building Cluster: The Chuxi Earthen Building Cluster in Chuxi Village consists of five round buildings and many square buildings. Three massive round buildings and one square building are situated near the river and are hidden among the deep mountains and lush vegetation like a treasure waiting to be discovered. A visit to the local primary school during the school day is also possible.
Day 4:
The Yuexiu Park and Museum of Nanyue King Tour
- Yuexiu Park (1 hour): Yuexiu Park is located at the Jiefang North Road, urban Guangzhou.Yuexiu Park is the central park of urban Guangzhou, one of the new Eight Attractions of Guangzhou. It forms the fence of north Guangzhou city together with Baiyun Moutain.
- Museum of Nanyue King (1.5 hours): It is situated at Jiefang North Road, Guangzhou and to be exactly, at Xianggang Hill, to the west of Yuexiu Park.Museum of the Nanyue King of the Western Han Dynasty is the largest and best preserved mastaba in Lingnna area up to now. It has colored mural paintings and most abundant funeral objects of the Han Dynasty.
Day 5:
The Chen Ancestral Shrine and Temple of the Six Banyan Trees Tour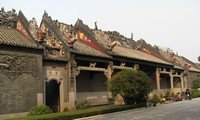 - Chen Ancestral Shrine (1 hour): Chen Ancestral Shrine was built in 1867 in an architectural design and decoration in traditional Guangdong style. The temple is especially renowned for its beautiful craftsmanship. Historical figures, legends, and scenes are represented in many art forms, including wood carving, brick carving, pottery carving, brass and cast iron. These artistic and historical attributes make Chen Ancestral Shrine an important attraction in Guangzhou.
- Qing Ping Market (30 minutes): Qingping Market came into existence in 1979. It has over 2000 stalls along 1-km-long Qingping Lu and Ti Yun Lu in the north of Shamian Island. It is the largest street market in Guangzhou with multiple shops of Chinese medicines (including live scorpions!!), spices, fish, pets, and flowers. Over 60, 000 people shop in the market every day. It is a good idea to have a delightful walk after lunch through the legendary Qingping Market.
- Temple of the Six Banyan Trees (1 hour): A world famous ancient Buddhist temple, built 1460 years ago. The pagoda in it is quite colorful and houses some thousand Buddha statues, thus it has got another name "Thousand-Buddha Pagoda." The ancient temple features a towering colorful pagoda, luxuriant trees and historic and cultural relics. Because of the splendid pagoda, this temple was selected as one of the top ten scenic spots in Guangzhou.
- Sun Yat Sen Memorial Hall (1 hour): a memorial building built in 1931 with the funds raised by the Guangzhou people and overseas Chinese in memory of Sun Yat-sen.
Day 6:
Depart Guangzhou, Flight not included
Hotel to airport Transfer (Guangzhou)