China Travel Insurance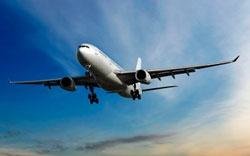 Why insure your trip?
While China Highlights takes all precautions possible to make your trip a safe and secure experience of a lifetime, you can help us by insuring the little things than cannot be foreseen. For example a snowstorm closing down your airport before you can board your flight to China. Or you arriving in Beijing while your luggage is on its way to Timbuktu...
We understand that this little things can ruin a holiday that you planned for a long time, so we carefully selected travel insurance providers that cover your country of residence. We believe that this providers give you the maximum protection against all eventualities and the best value for money.
5 things you should know about World Nomads Travel Insurance
How do I make a claim?
With World Nomads Travel Insurance you can claim online even if you are still travelling. And if you don't entirely trust insurance companies, have a look at how World Nomads have helped some of their travellers.
Who can buy it?
World Nomads Travel Insurance is available to residents of over 150 countries.
Extend your cover
Had a change of travel plans? Unlike other policies, World Nomads allows you to extend your policy indefinitely. Because it's online, you can do it 24/7 from anywhere in the world.
What can I do?
World Nomads cover most adventure sports from bungee jumping in New Zealand to white-water rafting in Colorado.
How do I buy it?
You can only buy World Nomads policies online using a credit card. To start, please choose your country of residence.
Notice: If you are over 65 years of age, please use Insuremytrip (US & Canada) or Globelink (rest of the world) instead.

China Highlights
Planning a trip? Ask us here 800-2682918 (USA & CA)
86-773-2831999 (Int'l)
Q:
Thomas
Asked on 2013-04-24
Reply
What happens in China and go to the hospital and dont have cash to pay the bill but do have trip insurance
Hi Thomas, what kind of insurance did you purchase, please? Usually the hospital requires to pay in cash or by credit card. But if your insurance covers such a cost, the insurance company will pay that part.
Whitney Liao Replied on 2013-04-24
Q:
Michael Culbertson
Asked on 2012-12-11
Reply
My wife and I are booking a trip to China through delia@chinahighlights.net. We will be in China from March 28 through April 16. Delia sent us to this webpage to get information and pricing on international trip insurance. We are residents of the US.What is the cost of trip insurance and what does it cover.How do we pay for it. I couldn''t figure this out from the webpage.
Hi Michael, we recommend customers could take World Nomads Travel Insurance into consideration if you would like to buy international travel insurance, and there is link in the middle of page: http://www.chinahighlights.com/travelguide/insurance/. Also, we made note for travellers who are over 65 years of age, could use Insuremytrip (US & Canada) or Globelink (rest of the world) instead. Delia Xie Replied on 2012-12-11
Q:
Susan Stephens
Asked on 2012-10-16
Reply
I am going to China from May 30 - June 10. How much will the trip insurance cost?
Thank you for your inquiry, Susan. ;-) This is Robert, your personal travel adviser here at China Highlights. Regarding your inquiry, we will arrange insurance -- China Life Tourist Accident/Casualty Insurance for customer who book their China travel wish us for free, which means it costs nothing for you if your group travel with us. Besides, we have recommended insurance providers from your region that will provide good cover at and value for money; you can visit the following page for detail: http://www.chinahighlights.com/travelguide/insurance/ Hope it helps. Please feel free to let us know if there is anything that we can assist. Wish you a nice day! ;-) Robert Hui Replied on 2012-10-17
Q:
AZUCENA SUGATAIN
Asked on 2012-10-07
Reply
4D3N Beijing, December 13-16, 2012
Hi AZUCENA, we can make this 4-day 3-night Beijing tour for you. In order to quote you the exact price, please kindly help me with some further information: 1. How many people in your group? any kids? how old if any? 2. What kind of hotel would you like? 3/4/5 star? 3. What is your inbound/outbound city? 4. Besides Beijing, any other destinations would you like to include? After getting more information from you, we will send you a detailed itinerary as soon as possible. Whitney Liao Replied on 2012-10-08