Planning a 3-Day Tour of Guilin's Highlights
You may not know where to start when planning a 3-day holiday in Guilin and its attractive countryside. Here's a popular and workable plan to see the highlights of Guilin and its neighboring counties in only three days.
Day One — Guilin
Don't bother with Guilin? Go straight to Yangshuo? Absolutely NO! Guilin has many things to see that are unique and spectacular.
Highlights
Elephant Trunk Hill — the most iconic limestone hill in Guilin city, shaped like a 55-meter-tall elephant drinking from the Li River
Reed Flute Cave — an outstanding karst cave containing a large number of stalactites and -mites that will extend your imagination with their imaginative names and interesting stories.
Daxu Ancient Town — Get an insight into Guilin's history and culture by visiting the old buildings. It is also a paradise for strawberry picking in spring.
Zhengyang Pedestrian Street — a good place for buying souvenirs.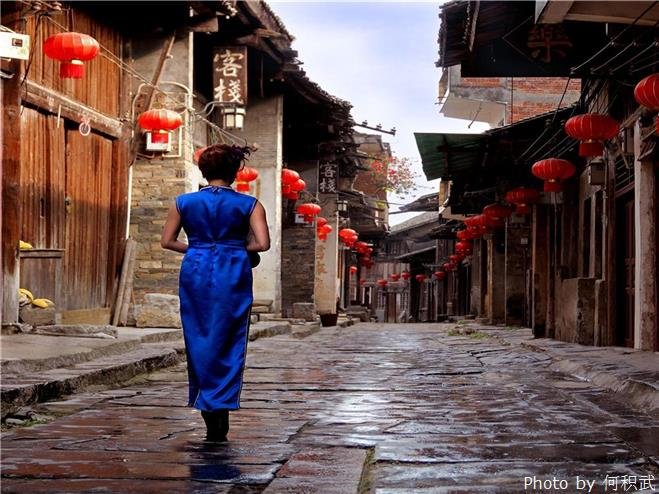 What to Eat
Morning — Go to a local restaurant to taste rice noodles. Rice noodles is the most popular food for Guilin people, especially for breakfast.
Lunch and Dinner — Many kinds of restaurants can be found in the city. McFound is a popular Chinese restaurant that also serves some Western dishes.
Where to Stay
The Sheraton, Guilin is a top five-star hotel located by the Li River.
Boutique Hotels in Guilin
The White House, Guilin
Guilin Royal Palace
Jingguanminglou Holiday Hotel
See more recommended Guilin hotels.
Options for Activities in Guilin
Learning Chinese, Calligraphy, Painting, and Paper Cutting
Learn Traditional Instruments
Picking, making, and drinking tea at Guilin's Tea Plantation
Visiting Fishermen's Houses
Rafting on Zijiang River
Also read Best Attractions Around Guilin for some offbeat ideas.
Day Two — Longsheng
Longji Terraced Fields is a must-see scenic area on an essence tour of Guilin.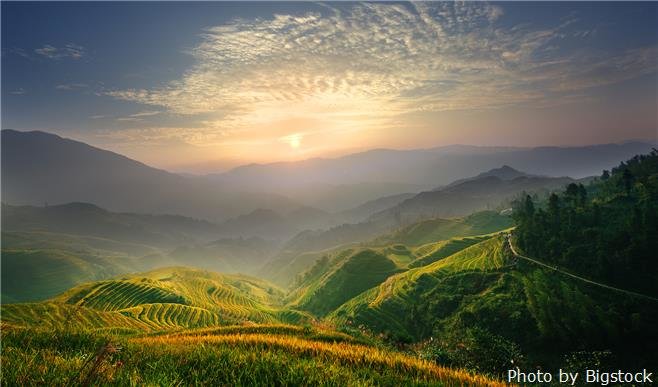 Highlights
Longji Terraced Fields — See the swirling pattern of contoured terraces from Ping'an Village, lit up by burning torches during the night show.
Huangluo Yao Minority Village — Attend the Red Yao Red Clothes Festival to immerse yourself in minority culture.
Hiking between the fields from village-to-village will allow you to appreciate more of the the grand natural scenery and the traditional wooden minority houses, and passing a folk museum.
Where to Eat
Ping'an Restaurant — best for scenery and local food
Where to Stay
Ping'an Hotel — best place to see the sunset and sunrise
Interesting Experiences
Taking a sedan chair up/down the mountain
Day Three — the Li River and Yangshuo
This day includes a cruise on the Li River and a half-day tour of Yangshuo.
Highlights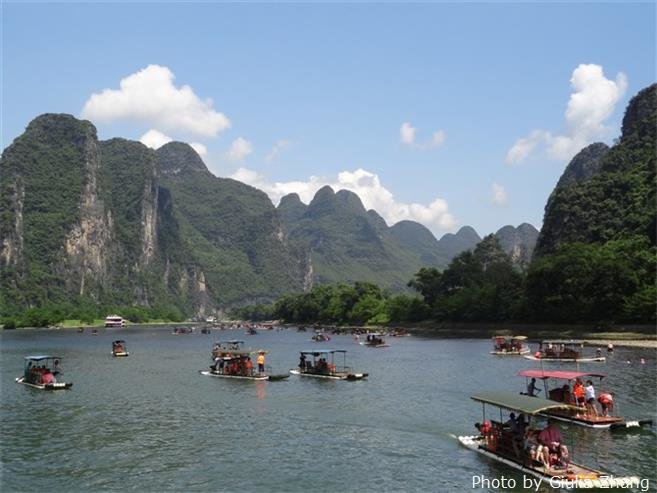 Li River Cruise — Relax in the picturesque natural scenery along the river (a speedboat is a faster and more flexible alternative that we offer).
Cycling in the Countryside of Yangshuo — Enjoy the fresh air and rural scenes
Impression Liu Sanjie — a must-see night performance on the Li River, telling a traditional Zhuang minority story
West Street — the best place for night owls, with many hot night clubs and quiet cafés
Options for Activities in Yangshuo
Where to Eat
Many Western restaurants in and around West Street are highly recommended, such as the Restaurant in Rosewood Inn, and Café del Moon.
Where to Stay
Green Lotus Hotel and Yangshuo Resort are the two best hotels in Yangshuo, which provide superb service and sophisticated environment.
Boutique Hotels in Yangshuo
Click here for more Yangshuo hotels.
China Highlights, Your Guilin Specialist!
Based in Guilin, China Highlights is your specialist for China and Guilin tours.
Our Guilin tours are designed based on well over a decade of experience and feedback with the best attractions, restaurants, and hotels, and are fully customizable to your requirements. We can also tailor-make an exclusive tour of Guilin and anywhere else in China you would like to go.
Popular Guilin Tours
Related Links
Questions and Answers About Planning a 3-Day Tour of Guilin's Highlights
robert epstein
2013-05-12
Show Answer
i am a 54 year old father traveling with 20 year old son and considering flying to Guilin for 3 dats 6-6-2013. what would you recommend we do for the 3 days? Best to fly from shanghai, correct?
Hi Robert, for the 3 days, you can visit all the highlights of Guilin. i.e.:
1. one day to the terraced field in Longsheng
2. one day for Li River Cruise from Guilin to Yangshuo+country side tour in a open mini-bus in Yangshuo.
3. half day city tour in Guilin or learning Tai chi, painting, cooking in Yangshuo, after that, fly out of Guilin.
There are lots of flights to and from Guilin, such as Beijing, Xian, Shanghai, Hongkong, etc. Please choose the one which is convenient for you.
We are based in Guilin. We are more than happy to help arrange your Guilin tour. Please kindly advice the class of hotel you would like to stay in. Thanks, Whitney
Whitney Liao replied on 2013-05-13
April Offer $25 Coupon
Send your inquiry before Apr. 30, 2014, and we will email you a $25 coupon.
The coupon is valid till Dec. 31, 2014, for paying tour packages worth $250 or up.
The coupon cannot be used for paying flight tickets, train tickets, hotel rooms and day trips.
Travel Advice or Question? Ask us here

China Highlights
Guilin Travel Guide