Hangzhou Weather in February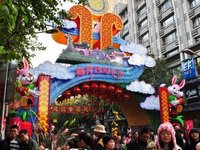 February is chilly but is warmer than January. The average highest and lowest temperatures are 2 °C (36 °F) and 9 °C (48 °F). Many new visitors to the city have been deceived by these two numbers and think that the weather is moderate. It is actually finger numbing early during the month from the dampness.
Warm winter clothes are needed. The weather warms up quickly at the end of the month, so also bring clothes for spring, such as a thin sweater for the warmer weather.
February is in the low travel season except for the Chinese New Year period, which may fall early during the month. There are fewer travelers in the city. Planning to visit Hangzhou in February? See China Highlights' Hangzhou Tours.
Hangzhou Climate Information by Month
You might like

Free Things to Do in and around Hangzhou

China Highlights
Planning a trip? Ask us here 800-2682918 (USA & CA)
86-773-2831999 (Int'l)
Q:
Phoebe Yew
Asked on 2012-10-22
Reply
Hi, I would like to find out whether there are the shops, malls and restaurant in Hang Zhou open during the Chinese New Year holidays?
Dear Sir or Madam, Actually some of shops, malls and restaurants are available during Chinese New year holiday, especially the big shopping mall and big restaurants. Lussie Lu Replied on 2012-10-22
Hangzhou Travel Guide