Suzhou And Hangzhou Bullet Train Tour From Shanghai
Price Inclusion
Centrally Located Hotel
Authentic Local Restaurants
Private Car and Driver
Guide
Entrance Fees
Service Charge & Government Taxes
Insurance
Tour Arrangements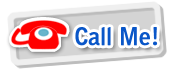 Hangzhou and Suzhou are Chinese rivals for the position of "Heaven on Earth". Take the bullet train tour from Shanghai, and visit the beautiful West Lake in Hangzhou, climb up one of our famous Pagoda - Pagoda of Six Harmonies in Hangzhou and then take a motor boat ride in Suzhou. Visit the ancient Grand Canal and one of China's four most famous gardens - the Humble Administrators Garden. Return to Shanghai by bullet train.
Daparture Date: You Choose!
Duration: 3 Days
From:
$559
per person In stock

Day 1
Place & Transport: Shanghai to Hangzhou, Train No. G7409 (Hangzhou Railway Station) Dep 08:39 - Arr 09:42
Today's Activities: Train station Transfer (Shanghai), Train station Transfer (Hangzhou), Lingyin Temple, Meijiawu Tea Plantation and Tea Shop
Meals: Chinese Lunch at Zhi Wei Guan Restaurant
- Lingyin Temple (2 hours): As one of the most important and wealthiest Buddhist temples in China, Lingyin Temple boasts plenty of pagodas and Buddhist grottoes.
During the Eastern Jin Dynasty in 328 AD, Hui Li, a monk from India brought Buddhism to this area and founded this temple. At that time, nine multi-storey buildings, 8 pavilions, 72 halls and more than 1,300 dormitory rooms had made up this temple, and it was the national worship center.
Located in front of the temple proper, Feilai Feng (Flying Peak) is an outstanding Buddhist grotto site, in which are engraved numerous Buddha images. Legend has it the peak was originally from India, and flew to Hangzhou overnight as a demonstration of the omnipotence of Buddhist law.
Other attractions include Hall of the Heavenly Kings, Grand Hall of the Great Sage, Hall of the Medicine Buddha, Sutra Library, and Hall of the Five Hundred Arhats.
- Meijiawu Tea Plantation and Tea Shop: Meijiawu Tea Village is located in the western part of West Lake scenic area. It has a history of over 600 years. Situated among lush green hills, it is a rustic, natural scenic spot. Visitors can have a tea culture experience by seeing tea picking and processing. It also showcases tea products of all kinds including Jasmine tea, Dragon Well tea, Green tea, Black tea, and Wulong tea. Visitors can buy the tea in the tea shop.
Address: No.1 South Meiling Road
- Zhi Wei Guan Restaurant: On Yan'an road close to West Lake, Zhi Wei Guan Restaurant claims of a history of 100 years in serving local dishes, snacks with a fusion of traditional & modern recipes. Zuiji (chicken preserved in alcohol in a very small jar) is a traditional dish from Hangzhou cuisine and is one of their specialties together with fried cod & West Lake fish which has won international acclaim for Zhi Wei Guan Restaurant. Other specialties are lotus roots with sweet glutinous rice which is a favorite for food lovers hunting for authentic Hangzhou cuisine.
Day 2
Place & Transport: Hangzhou to Suzhou, Train No. G7390 (Hangzhou Railway Station) Dep 17:08 - Arr 18:47
Today's Activities: Six Harmonies Pagoda, The West Lake(including the Island on the lake), Hotel to Train station Transfer (Hangzhou), Train station Transfer (Suzhou)
Meals: Breakfast, Chinese Lunch at Huang Fan Er Restrant
- Six Harmonies Pagoda (30 minutes): The Liuhe Pagoda is located on the north bank of the Qiantang River in the south of Hangzhou City. The Liuhe Pagoda is one of the famous ancient pagodas in our country and forms the wonderful sceneries of Hangzhou together with "the ten sceneries of the West Lake". Highly erected by the Qiantang River and to the south of the West Lake, it is a perfect symbol of brick-and-wood structure built in the ancient China. It was first built in 970 AD in the Northern Song Dynasty (960-1127). The name "six harmonies" comes from the six Buddhist ordinances, meaning "harmonies of the heaven, earth, east, west, south and north"
- The West Lake(including the Island on the lake) (1 hour): West Lake has an area of 5.6 square kilometers (2.2 square miles) and is the symbol of Hangzhou which lies on its banks and is a place of tranquility. A visit to Fairy Island is worth it to see on of the Ten Best Views of West Lake - Three Pools Mirroring the Moon. The occasional pagoda and Chinese-style arched bridges add atmosphere to the tree-lined walkways, verdant islands and hills make West Lake a very special part of any China experience.
- Huang Fan Er Restrant: This restaurant features traditional culture and has it own unique and elegant style of decoration. It has a reputation for having and excellent kitchen serving the needs of both Hangzhou residents and travelers, having won many awards and being selected as one of the best restaurants in Hangzhou 2004.
Day 3
Place & Transport: Suzhou to Shanghai, Train No. G7101 (Suzhou Railway Station) Dep 18:14 - Arr 18:39
Today's Activities: The Grand Canal(Cruising by Motor Boat), Humble Administrators Garden, Tiger Hill, Suzhou Embrodidery Institution, Hotel to Train station Transfer (Suzhou), Train station Transfer (Shanghai)
Meals: Breakfast, Chinese Lunch at Yangyang Dumpling Restaurant
- The Grand Canal(Cruising by Motor Boat) (40 minutes): The Grand Canal ranks alongside the Great Wall of China as the country's greatest engineering achievement and it is the longest man-made waterway in the world. Cruising on the Canal(about 30-40 minutes), you can see the local peoples' life. Known as the land of rice and fish, Suzhou city has a network of picturesque lakes and canals both large and small, which all link in eventually to the Grand Canal. The view from the little boats that ply the smaller canals is enchanting, whilst the traffic on the Grand Canal reminds you of Suzhou that it was the original source of the 'sea' silk road.
- Humble Administrators Garden (1.5 hours): The garden is the best representative of Chinese classical gardens, constructed in the Ming dynasty, which focuses on a central pond with pavilions, terraces, chambers, and towers located nearby, the garden is divided into three parts: the eastern, middle and western parts. At 5 hectares the largest of these beautiful gardens, it is one of the most famous one. It provides everyone with pleasure. Don't miss the Garden Museum - actually don't miss any of these lovely places. Tourists may wear comfortable shoes, as there's a lot of walking here.
- Tiger Hill (1.5 hours): Tiger Hill, known also as Surging Sea Hill, is a large hillock, standing 36 meters high and covering an area of some 14,100 square meters. Going up to the hill, you will find a number of historical sites, including some from 2,500 years ago, which are as old as the Suzhou city.Built in the 10th century, the leaning Cloud Rock Pagoda stands atop Tiger Hill. The pagoda began tilting over 400 years ago, and today the highest point is more than 2m from its original position.
- Yangyang Dumpling Restaurant: Originally established as a dumpling factory, Yangyang has developed into a restaurant serving diversified cuisine. Combining traditional delicacies with western-style food, Yangyang has been recognized by overseas tourist magazines.
- Suzhou Embrodidery Institution: Located in a very beautiful garden, the Embroidery Institute has an international reputation for its delicate needle work. The works of the embroidery Institute are often used by the government as official gifts to other countries. They provide demonstrations of see how embroidery is produced and turned into the fabric.
Tel: 0512-6522 2403
Address: No.272 Jingde road. Suzhou . China
Price Per Person in US Dollars

Currency Converter
Tour Code: SH-33
Destinations: Suzhou
Tour Length: 3 Days
Attractions: Lingyin Temple, The West Lake(including the Island on the lake), Six Harmonies Pagoda, The Grand Canal(Cruising by Motor Boat), Tiger Hill, Humble Administrators Garden
Acommodation: Economy
Hotels We Arranged
| City | Superior | Deluxe | Economy |
| --- | --- | --- | --- |
| Hangzhou | Sofitel Westlake Hangzhou | Ramada Plaza Hangzhou Haihua | Enjoyor Hotel |
| Suzhou | Pan Pacific Suzhou | Holiday Inn Jasmine Suzhou | Garden Hotel |
-Top-
Price Inclusions and Exclusions
Price Inclusions:
Entrance Fees:
To scenic spots as listed in the itinerary.
Meals:
All meals as specified in the itinerary.
If the restaurant indicated is not available on the day, your guide will arrange another restaurant from our list of approved restaurants. Breakfast is usually a western style buffet. We endeavor to ensure that a choice of western and Chinese breakfasts is supplied, however there may be occasions when only a Chinese breakfast is available in some remote locations.
Private Transfers:
Transfers between airports, hotels and scenic spots while sightseeing in Shanghai, Hangzhou, Suzhou by private air conditioned vehicle with a driver and English-speaking guide (as listed above).
Your comfort is our priority! Click here to get a description of the vehicles that we use for our tours.
Guide:
As outlined in the itinerary an English-speaking guide and driver will be provided in each city, who will remain with you throughout your time in that city. A new guide and a new driver will meet you at each city on your tour, to provide you with the best local knowledge available.
Hotels:
Hotel fees are based on two people sharing one room with twin beds.
All hotels as listed in the above itinerary serve daily western or Chinese breakfast. All rooms are air-conditioned with private facilities unless specified.
Transportation:
Shanghai To Hangzhou Transfer via: Train, G7363 (Our arrangements)
Hangzhou To Suzhou Transfer via: Train, G7390 (Our arrangements)
Suzhou To Shanghai Transfer via: Train, G7079 (Our arrangements)


Service Charge & Government Taxes:
Insurance
The insurance is China Life Tourist Accident/Casualty Insurance.
Click here to learn more about the insurance coverage and the sum insured.
Luggage Transfers:
Between railway stations and hotels.
Arrangements:
The tour cost includes planning, handling, operational and communication charges.
Price Exclusions:
International Airfare or Train Tickets to enter or leave China.
USA-CHINA/CHINA-USA: China Highlights has negotiated special discount fares (restrictions apply) for selected flights operated by Air China from major US and China gateways. We are able to offer these special deals to confirmed customers. Discount US to China Flights

China Entry Visa Fees.

Excess Baggage Charges.
Passengers holding an adult fare or half fare ticket are entitled to a free baggage allowance of 20kg, for economy class. Total weight of carryon baggage for each passenger may not exceed 5kg. The size may not exceed 20x40x 55cm. More
Personal Expenses:
Expenses of a purely personal nature such as laundry, drinks, fax, telephone calls, optional activities, sightseeing or meals which are not included in the tour itinerary.
Meals:
Any meals which are not specified in the tour itinerary.
Single Room Supplement.