Beijing Culture Experience
6-Day Beijing In-Depth Tour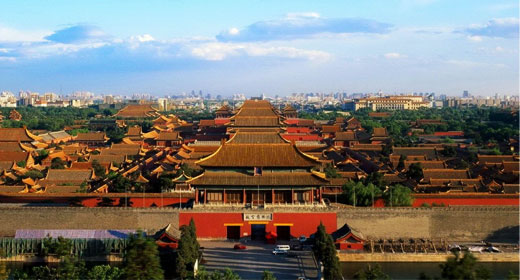 Why we recommend this tour: This Beijing in-depth tour, with our private tour freedom and flexibility, allows you to discover the profound culture of Beijing by visiting more of Beijing's classic cultural attractions.
Tour code: BJ-4
Departure date: You choose
Private tour: customizable, traveling with your own tour guide, driver and car
from $669 Price detail

Experience...
Walking on the Great Wall and taking a rickshaw to discover the hutons
Watching imperial life at the Forbidden City
Visiting a hutong family living in a traditional quadrangle dwelling to discover traditional Beijing life
Discovering Beijing's ancient and modern cultures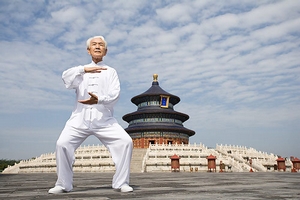 Tai Chi at the Temple of Heaven
Your vacation begins at the moment you touch down. Your private guide, driver and car will meet you and handle your luggage, transfer, and check-in. We take the stress out of travel, so you can enjoy China more.
GOOD TO KNOW
Evening ideas: Your guide will be with you between 9am and 5pm during a typical day. The evenings are yours for exploration or relaxation. You can ask for ideas and recommendations from your guide, an expert on Beijing. Or see Discover More for ideas.
Recommended Free-Time Ideas for Your Beijing Tour
Take a massage to relax. Oriental Taipan is reported to be popular with expats. See our full massage guide.
A night cap in the 1920's US Embassy Building, in the Litigation Quarter of Beijing, offers world class food and drink at China prices.
Discover Beijing snack streets, and taste what Beijing people eat as traditional snacks.
Hotels: Here are three recommended choices based on feedback and value.
Day 2
Discovering the Temple of Heaven and the Great Wall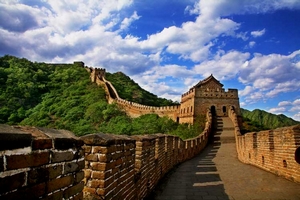 The Great Wall at Mutianyu
You will have a Western breakfast at the hotel. Your private guide and driver will be waiting in the lobby, prepared with drinks and map, ready to maximize your time.
Your sightseeing begins with the Temple of Heaven, the royal altar where the emperors of the Ming and Qing dynasties worshipped heaven. If you are interested in Chinese tai chi, you can learn to do Tai Chi at the Temple of Heaven. Your private guide will explain the profound culture of tai chi to you.
The Mutianyu Section of the Great Wall is about a 2-hour drive from the Temple of Heaven.
Before visiting the Great Wall, you will have your lunch in a garden style restaurant quite near Mutianyu — Xin Shuang Quan Restaurant (鑫双泉餐厅), which serves farmhouse dishes. A cable car is available at the Mutianyu. This Great Wall section has impressive scenery.
GOOD TO KNOW
Best Great Wall Section — The Mutianyu section is ranked #1 of 900+ attractions in Beijing on TripAdvisor.
"A Guide is Essential" — Beijing's Expat Travel Writer Sara Naumann recommends definitely using a guide, even for an independent traveler. She also recommends Mutianyu "the views are awesome and the wall itself is in great shape".
Day 3
Discovering the Forbidden City and the Hutongs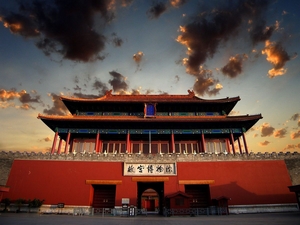 The Back Gate of the Forbidden City
In the morning you will visit Tiananmen Square ('Gate of Heavenly Peace Square), the largest city square in the world, where the founding ceremony of the People's Republic of China was held.
Walking northward from the square, you will enter the renowned Forbidden City. Your private guide will escort you to visit this largest and best-preserved imperial palace constructed in 1420, and will explain the profound culture, history, and story hidden behind the palace to you.
Lunch: You will have your lunch in Courtyard 7 Restaurant, a restaurant offering new modern French dishes. It's a well-designed building with typical traditional Chinese style.
In the afternoon, your hutong discovery begins. Hutongs, narrow alleys between rows of quadrangle dwellings, presents traditional Beijing life. You will take a rickshaw to explore the hutongs, and visit a local family, where your private guide can explain you the architecture and landscape gardening, and traditional local life.
GOOD TO KNOW
Courtyard 7 — Trip Advisor's 'Traveler's Choice of 2012' Rated 4.5/5.
Hutong Family Visit — Highly recommended by customers and travel reviews as 'making the hutongs worth it'.
Want to discover more in the hutongs? Add DIY traditional Chinese handicraft to your Beijing itinerary.
Day 4
Discovering Beijing's Ancient Culture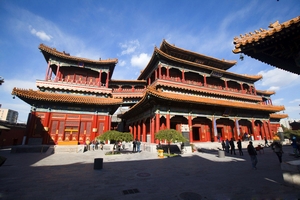 Yonghe Temple
Discover Beijing's ancient culture in-depth, by visiting Beijing Capital Museum, the Lama Temple, Beijing Zoo, and the Guozijian (the Imperial College).
Beijing Capital Museum: There are more than 250,000 historical relics covering China's history from the Neolithic Age to the Qing Dynasty (1644–1911).
The Lama Temple: Once the palace of Prince Yong (the Yongzheng Emperor, the fifth emperor if the Qing Dynasty), the architectural features, the precious historical relics, and the Tibetan Buddhist culture make it outstanding.
Beijing Zoo: China's first zoo built in 1906, it is the largest zoo in China, housing more than 500 species animals. You can see some rare animals there, including giant pandas, black swans, golden monkeys, and red-crowned cranes.
The Guozijian (the Imperial College): The top university in China's feudal society times, it is the best place to uncover the education of ancient China.
Lunch is at Beijing Style Noodle King (京味面大王, literally "King of Beijing Flavor Wheaten Food") — a restaurant serving various of Beijing-styled food.
Day 5
Discovering Beijing's Modern Culture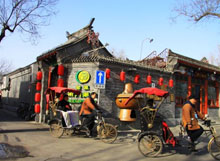 Hutong Discovery by Rickshaw
After breakfast, you will start your discovery of Beijing's modern culture. The 798 Art District, the Bird's Nest, the Water Cube, and the Summer Palace are included.
The 798 Art District is a great place to discover China's modern art. There are also unique works of art for sale, and your guide will assist you in barging for the right price.
The Bird's Nest and the Water Cube are the iconic architecture of Beijing 2008 Olympic Games.
The Summer Palace, the imperial court's summer retreat, still makes a nice place to escape the heat of the summer. You can climb the hill or take a scroll in the charming decorated walkways, before your cruise in a dragon-shaped boat on Kunming Lake.
Lunch is at Xibei Northwest Cuisine Restaurant.
Your private vehicle, driver and guide will be ready and waiting at your hotel lobby to get you to the airport on time. Sit back and relax. They will help you check-in and escort you to the correct security gate. We take the stress out of travel, so you can enjoy China more.
Price Per Person in US Dollars
The price is valid until March 31st, 2013.
Normally hotels allow a maximum of 3 adults per room with an extra bed, at extra charge.
Tour price is indicative only, please inquire for a detailed quotation.
More people more discounts.
X

Tour Code: BJ-4
Destination: Beijing
Tour Length: 6 Days
Acommodation: Economy

Excellent Local Guides
We selected the most experienced tour guides in each city. They are all very professional and flexible during the tour with oustanding knowledge of all the sites and history.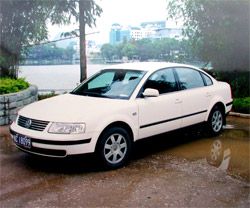 Our Luxury Car for Families
We use the modern air-conditioned luxury cars for families or 2-3 persons. The comfort and safety of our customers is of utmost importance, so we ensure that all of the vehicles that we use are well-maintained and always very clean.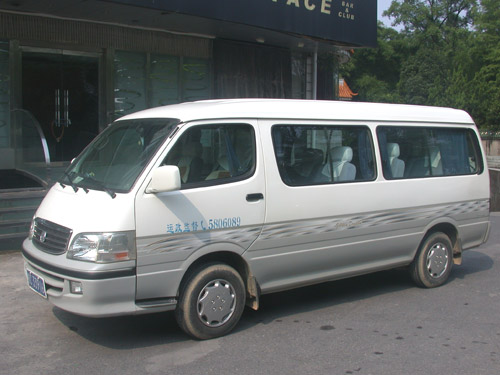 Comfortable People Carrier for Small Groups
We use only air-conditioned small buses for small groups of 4-7 persons. Our drivers are very nice and careful with over 5-year drive experience.
Price Inclusion
Price Exclusion
Centrally Located Hotels
Authentic Chinese Food
Private Cars and Drivers
Private Guides
Airport Taxes and Fuel Fees
Entrance Fees
Service Charge & Government Taxes
Insurance
Luggage Transfers
International Airfare or Train Tickets to enter or leave China
China Entry Visa Fees
Excess Baggage Charges
Personal Expenses
Single Room Supplement.
Customers' Reviews
Thanks for your follow up email. We truly enjoyed our visit and stay in china via the china highlights tour company. The accommodations, itineraries, guides and restaurants were all excellent selections. I could not speak more highly of the ease with which our trip went. Read more
Mrs. Soha Maha Haque June 19, 2013
We have LOVED our experience and the planning done by China Highlights!!Tours and guides were all outstanding, especially Jerry (Beijing) and Jason (Dalian)! Read more
Randy Miller June 18, 2013