Itinerary
Day 1:
Arrival in Chengdu
Your tour guide will be waiting at the arrival hall of airport with a name plate and welcoming smile. Transfer to your hotel by private car and driver, your tour guide will help you check in and ensure everything is ok at the hotel.
Day 2:
Dujiangyan Irrigation Project and Mount Qingcheng Tour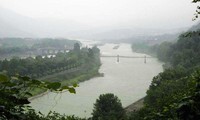 Today kicks start after breakfast at hotel. Drive about one hour to Dujiangyan Irrigation Project, which has been and still is nourishing the whole Chengdu Basin, for well over 2000 years.
Continue to Yuecheng Lake and enjoy its natural beauty and fresh air on a boat. Take cable car up Mount Qingcheng, the origin place and the most important center of Taoism. Enrolled as a World Heritage Site by UNESCO, Mount Qingcheng is home to many Taoist temples and historical sites amongst verdant trees and winding paths.
Transfer back to your hotel in Chengdu and stay overnight.
Day 3:
Panda Base and Sanxingdui Ruins Tour
Chengdu Panda Base is home to Giant Pandas, Red Pandas and some other endangered species. Visit the nursery to see the highly successful breeding program, among the bamboo groves and shady walkways, and to view the pandas at rest or play.
The panda base has a donation program which allows visitors to take pictures holding a panda (subject to availability of pandas on that day) by donating 2,000 yuan (for reference only). If you are interested please bring cash as it is the only accepted payment method there.
After one hour's drive, you will reach Sanxingdui Ruins. Amongst all the precious relics unearthed, the 1.38-meter-wide bronze mask is one of a kind. This is the best place for getting to know about the ancient history, culture and art of ancient Sichuan Province.
Drive back to your hotel in Chengdu and stay overnight.
Day 4:
Chengdu City Tour and Departure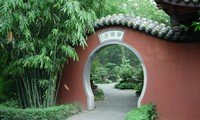 Wuhou Temple was built in memory of an outstanding Chinese military strategist back in the 3rd century. Walk around and see the peaceful gardens, calligraphy steles and red walls of this delightful complex. Continue to stroll along Jinli Street to feel the essence of old Chengdu, such as tea houses, opera stages and traditional handicrafts.
Lunch is arranged at a local restaurant for authentic Chengdu hotpot. Your tour guide will help you with ordering and eating etiquette. The tour wraps up with transfer to airport by private car and driver. Your tour guide will escort you to check in and wave goodbye at security check point.