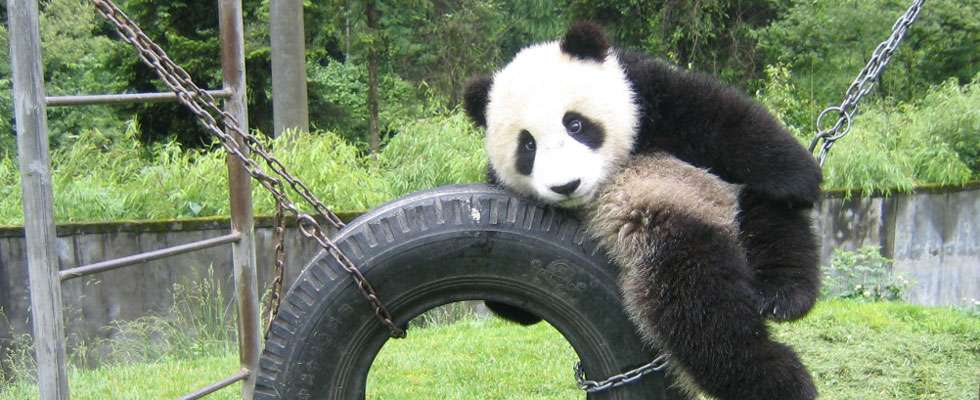 Dujiangyan Panda Keeper Program Tour
From: $599
Panda
Photography
Nature
Culture
Join an International Internship Program or Panda Keeper Program to have an opportunity to get to know more about pandas and take care of them. You probably won't escape the cleaning duties in the enclosure or collecting and weighing the panda poop. All this and more!
Highlights
Join a Panda Keeper Program to take care of pandas
Glimpse Chengdu from olden times at the actual archeological dig site of Jinsha Museum
Wander in the old districts of Jinli Street for trinkets and local snacks
What's Included
Entrance to scenic spots listed in the itinerary
Panda Keeper Program fee at Dujiangyan Panda Valley
Guiding by experienced English-speaking tour guide
Private transfers between the airport, attractions, and hotel
Lunches mentioned in the itinerary
Hotel accommodation with breakfast
Price Per Person in US Dollars
Suggested Itinerary
Your private guide will be on time and waiting in arrivals. A comfortable private car (non-smoking) and experienced driver will transfer you to the hotel.
Accommodation
Tianfu Sunshine Hotel Chengdu (superior class)/Sofitel Chengdu Taihe (deluxe class).
Day 2
Jinsha Site Museum, Wenshu Monastery, Wangjiang Park, and Jinli Street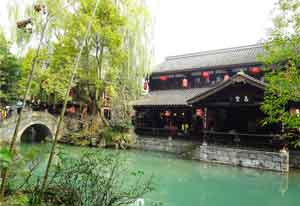 Jinli Old Street
This morning you will visit the Jinsha Site Museum to travel back in time to ancient Chengdu. Located in northwestern urban Chengdu, the Jinsha Site Museum has been hailed as one of the major archaeological discoveries in China in recent years, where the 3,000-year old Sun and Immortal Bird (the symbol of Chengdu) was discovered. Then pay a short visit to Wenshu Monastery, an oasis of peace in the city.
After lunch, you will be escorted to the next destination. Wangjiang Park is where the former residence of the famous female poet Xue Tao (768–831) was located. There you will visit the romantic poet's tomb, appreciate the ancient Sichuan-style architectures, and take a deep breath in the verdant bamboo forest, where there are more than 100 species of bamboo.
You will feel Chengdu's relaxation in Jinli Street, a commercial street with a history of over 2,000 years. In this 550-meter street, you will feast on numerous Sichuan-style snacks, bargain for stylish local crafts, and imagine the bustling of the past with the rows of ancient-styled buildings.
Accommodation
Tianfu Sunshine Hotel Chengdu (superior class)/Sofitel Chengdu Taihe (deluxe class)
Day 3
One-Day Giant Panda Keeper Program at Dujiangyan Panda Valley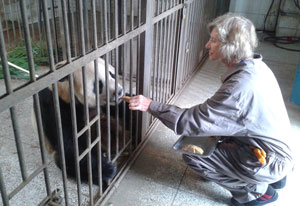 Panda Keeper Program
It takes about 90 minutes to drive from your hotel to Dujiangyan Panda Valley. On this day, you will start early and arrive before 8:30am, when the morning program begins.
During the program, you will learn more about this endangered species, and help take care of them under the guidance of the staff. Activities may include cleaning the enclosure, weighing and cleaning bamboo, making panda cakes, feeding the pandas, watching a panda movie, and attending a panda lecture. At the end of the program you will receive a panda keeper certificate.
Lunch will be arranged at a simple local restaurant run by farmers near Dujiangyan Panda Valley. Restaurant choices are limited and simple, but we will try to arrange the best they have to offer.
After the program, drive back to your hotel in Chengdu at around 5pm.
GOOD TO KNOW
The program is subject to change without notice and is totally dependent on the program of the day at Dujiangyan Panda Valley. We cannot guarantee that the programs listed above will all be provided. We will make our best efforts to ensure your day is special.
Accommodation
Tianfu Sunshine Hotel Chengdu (superior class)/Sofitel Chengdu Taihe (deluxe class)
After breakfast at the hotel, your private guide and driver will escort you to the airport in time and make sure everything goes smoothly before saying goodbye.
Trip Notes
Temporary suspension of panda photo and volunteer program
In order to protect the giant pandas from canine distemper infection, all the panda bases stopped the panda interconnect activities since January, 2015. Dujiangyan Panda Valley has reopened the volunteer program and the program to take photos holding a panda since March, 2015. The reopening date of these programs at Chengdu Giant Panda Breeding and Research Base and Bifengxia Giant Panda Base is still TBA.