Itinerary
Your guide will be waiting at the arrivals, ready to take you to your hotel and give you advice on the activities in the evening. If your flight time is early we can customize this tour to offer some experiences today, please contact our travel advisors for more information and ideas.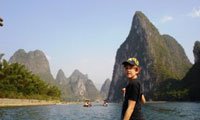 Li River Cruise has been famous for centuries for the spectacular scenery of karst mountains and bamboo groves. You will arrive in Yangshuo in the afternoon and can have a walk through the lively little town.
Good to Know:
You can take a walk along the river upstream along a small road, if you wish to stretch your legs a bit more. There are also bikes for rent along the main thoroughfare if you wish to venture further.
Day 3:
Hiking by Yulong River, Learning Chinese Cooking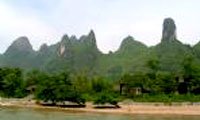 Yulong River is the tributary of Li River, and has very green bamboo groves on the banks, fishermen and natural weirs. Hiking from Gongnong Bridge to Yima Village take about 4 hours for the 7kms, and takes you to visit a local farmer as well.
Back in Yangshuo you have a chance to learn to cook a few Chinese dishes; you can enjoy them afterwards and have the recipes as a memento.
Day 4:
Yangshuo to Guilin, Depart Guilin
Your guide and driver will escort you from Yangshuo to Guilin, and take you to the airport. We're ensure your accompanied by our guide, ensuring your at the right gate, in good time.