Itinerary
Day 1:
Arrive at Shanghai
Your private guide will be waiting for you in arrival. A comfortable vehicle (non-smoking) with an experienced driver will transfer you directly to your hotel. Your guide will help you check in.
If your arrival time is in the morning or at noon, the Bund can be your first destination in Shanghai.
GOOD TO KNOW
Evening ideas: Your guide will be with you between 9am and 5pm during a typical day. The evenings are yours for exploration or relaxation. You can ask ideas and recommendations from your guide (an expert on Shanghai). Or see Discover More for ideas.
Free-Time Ideas
Massage and Spa: Taipan Spa is popular with expats. See our Shanghai massage guide.
Day 2:
Discovering Shanghai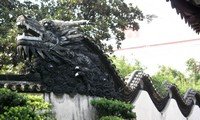 You will have your Western breakfast at your hotel. Your private driver, and guide will be waiting in the lobby after breakfast, prepared with drinks and map, ready to maximize your time.
Your sightseeing begins with a visit to the Oriental Pearl TV Tower, Shanghai's landmark standing across the Huangpu River from the Bund. There you will have a browse through Shanghai's history in Shanghai History Museum, and will take a bird's eye view of Shanghai from a floor more than 200 meters up.
Yu Gardern is your second destination. Built in the Ming Dynasty (1368–1644), it used to be a private garden. There you can experience the layout and style of a traditional Chinese garden, and appreciate classical Chinese architecture: pavilions, winding cloisters, decorated walls, dwellings, and the most unique building there — a ship-like living room by a pond.
Shanghai Museum, one of the best museums in China, will be your last destination of the day. There you will see more than 120,000 precious historical relics, including the most precious two: a cooking vessel with a dragon pattern from the Shang Dynasty (1600–1046BC) (龙纹扁足鼎 Longwen Bianzu Ding 'Dragon-Pattern Flat-Foot Tripod') and an excessively-free cursive-style calligraphy work of the Red Cliff Ode (草书前后赤壁赋).
GOOD TO KNOW: If the traditional way of touring Shanghai does not attract you, why not try a fancy, cool way — touring Shanghai by a sidecar. You can contact us to have our travel advisor tailor-make a Shanghai tour to satisfy you.
Free-time ideas to maximize your enjoyment of Shanghai: During the evening, you can watch an awesome acrobatic show, or take an adventure in a Shanghai snack street (experience Shanghai's pajamas culture and discover what Shanghai people eat).
Your car, driver and our guide will be ready and waiting at your hotel to get you to the airport on time. Sit back and relax. They will help you check-in and escort you to the correct security gate. We take the stress out of travel, so you can enjoy China more.