Suzhou Travel Guide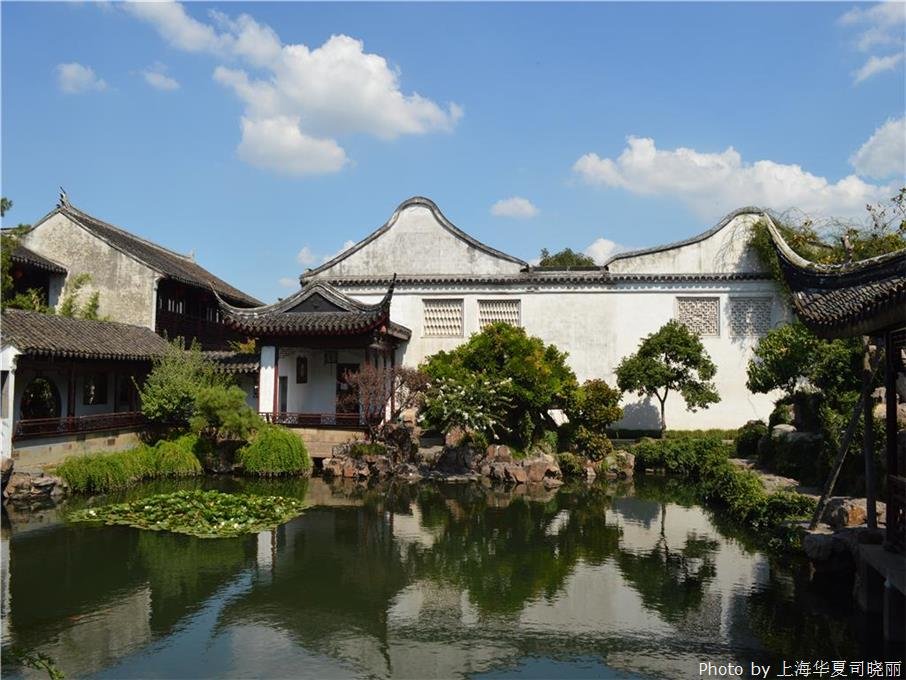 Picturesque scenery of Suzhou, the heaven on earth
The beautifully landscaped city of Suzhou is located in the south-east of Jiangsu Province. The Grand Canal (Sui Dynasty 581-618), which flows from Beijing

to

Hangzhou

(the capital of Zhejiang Province) has irrigated Suzhou aiding its illustrious culture and turning it into prosperous land. It is of little surprise that Suzhou is called ''Heaven on Earth''.
Built in 541BC by He Lv, the King of Wu, 2500 year old, Suzhou is the birthplace of Wu culture. The 8,483km2 city is bustling with historical remnants and culture, thus placing Suzhou third behind Beijing and Xi'an for its historical and cultural significance. It has been named as one of China's top 24 historical and cultural cities and is only one of the four tourist cities with environmental protection (the other three being Beijing, Hangzhou and Guilin). In 1997, Suzhou caught the world's attention by having its classic gardens placed on the UNESCO list as a World Cultural Heritage site.
Suzhou is a key silk production centre in China and the embroidery school here is ranked in the "top 4" for the whole of China.
The attractiveness of Suzhou is also evident in its performing arts (folk songs of Wu), Kunqu Opera and storytelling, as well as stele carving, calligraphy and painting.
Dating back to more than 2,500 years, Suzhou is one of China's oldest cities. After the completion of the Beijing-Hangzhou Grand Canal the city began to thrive during the Sui Dynasty.

Questions and Answers About Suzhou Travel Guide
akram
2013-09-30
Show Answer
Hello. We are 4 adults and 3 kids. We will arrive Suzhou on 10 Oct morning by d-train from Beijing. We want to visit Suzhou just for one day and in the 10 oct evening we want to leave Suzhou for Shanghai, where we have a plan to spent 2-3 new nights. Any guidance please what to see in Suzhou and how to take the boat trip from Suzhou railway station and how m Thanks in advance
Hi,
We would like to help your Suzhou tour. The price of one day Suzhou garden tour is usd$115 per person. You could see more here: http://www.chinahighlights.com/daytrip/suzhoualc-5.htm
Train travel is very easy between Suzhou and Shanghai and price of a high speed train first ticket is CNY 60.
If you need, we would like to arrange a Beijing, Suzhou and Shanghai tour for you including the train ticket booking.
Regards,
Coco
Coco Yang replied on 2013-09-30
Saiful
2013-02-23
Show Answer
HI, is it true we can get the travel guide service for one day at the Suzhou Railway station?
Dear Saiful, We can arrange our tour gudie to meet you at the railway station. If you need our guide's serce, please feel free to let me know you travel plan. Lussie Lu replied on 2013-02-25
Jerry
2012-03-24
Show Answer
My wife and I are going to be in the Shanghai area next week. We are interested in spending 2-3 days in Suzhou. We will arrive at SHA around 5pm and would like to travel to Suzhou and spend 3/31 to 4/2 there. What is your recommendation?
Hi Jerry, the following tours are recommended to you: 2-Day Suzhou's Exquisite Gardens Tour: http://www.chinahighlights.com/tour/suzhoutour/sz-1/ 3-Day Suzhou and Water Village Tour: http://www.chinahighlights.com/tour/suzhoutour/sz-2/ Please feel free to contact me at nora@chinahighlights.com if you are interested in the tour. Wish you a nice day! Nora Ou replied on 2012-03-27
Angka
2011-10-22
Show Answer
Hi, how is the weather at the end of Nov/early Dec? Thanks
Dear Angka, Based on the former data, the temperature will be 8-15°C. It will be cool. You'd better take a cotton-padded clothes and thick sweather. Here is an useful website for checking the new information. Click here: http://www.weather.com.cn/en/weather/101190401.shtml Lussie Lu replied on 2011-10-22
MADHAV DESAI
2011-02-10
Show Answer
How do we go from Shanghai airport to Suzhou? How much will it cost for the 4 of us?
Hi Madhav, you can take an airport shuttle bus from Pudong airport to Suzhou. It's RMB84 per person. Here is the time schedule: 10:00 10:40 11:10 11:40 12:10 12:40 13:10 13:50 14:20 14:50 15:20 16:10 16:50 17:20 18:10 18:50 20:00. Michael Hu replied on 2011-02-11
April Offer $25 Coupon
Send your inquiry before Apr. 30, 2014, and we will email you a $25 coupon.
The coupon is valid till Dec. 31, 2014, for paying tour packages worth $250 or up.
The coupon cannot be used for paying flight tickets, train tickets, hotel rooms and day trips.
Travel Advice or Question? Ask us here